It's not all sunshine, lollipops, and rainbows for Ant-Man and the Wasp: Quantumania as there are negative reactions to the flick that offer the film is frustrating, dull, and skippable.
While a majority of the first reactions are favorable, which they often are, all the reactions from the first screening aren't all that positive about the movie.
Courtney Howard, who writes for the AV Club, offers in the first act of the film, Ant-Man and the Wasp: Quantumania is "frustratingly rough" and only finally gets going at the end but the good news at least that she seems overall positive and does like Jonathan Majors' performance as Kang the Conqueror.
However, Scott Mendelson, a reporter for The Wrap, isn't at all favorable about the movie.
Mendelson starts off by stating his son changed his mind about seeing the movie (my own sons had no interest in seeing Black Panther: Wakanda Forever and haven't even mentioned Ant-Man 3) where Mendelson says it's "Marvel's dullest, most generic film, but it's totally skippable."
Mendelson also says if you saw the Loki series on Disney Plus, you've seen enough.
Sean Keane who writes for CNet also says more of the same.
"Ant-Man and the Wasp: Quantumania has way too much going on — it's tough to connect emotionally to any of it. Jonathan Majors' Kang is a charismatic, intense baddy and visually awesome, but the threat he represents is too abstract," Keane tweeted.
Worth a mention is that this is the opinion of only a couple of early reactions, but what is particularly worrisome is that Kevin Feige's MCU has gone downhill with Phase 4, and Ant-Man and the Wasp: Quantumania is supposed to kick off Phase 5 where fans are hoping it's a better and fresh approach compared to Phase 4, but these reviews offer Feige's MCU is still a big mess, which is something that has been said about Blade and upcoming Marvel's projects as it has been claimed lots of rewrites are happening.
Check out the reactions below.
Ant-Man and the Wasp: Quantumania has a February 17 release date directed by Peyton Reed and also stars Paul Rudd, Evangeline Lilly, Michael Douglas, Michelle Pfeiffer, and Kathryn Newton, with Bill Murray.
Synopsis: In the film, which officially kicks off phase 5 of the Marvel Cinematic Universe, Super-Hero partners Scott Lang and Hope Van Dyne return to continue their adventures as Ant-Man and the Wasp. Together, with Hope's parents Hank Pym and Janet Van Dyne, the family finds themselves exploring the Quantum Realm, interacting with strange new creatures and embarking on an adventure that will push them beyond the limits of what they thought was possible. Jonathan Majors joins the adventure as Kang.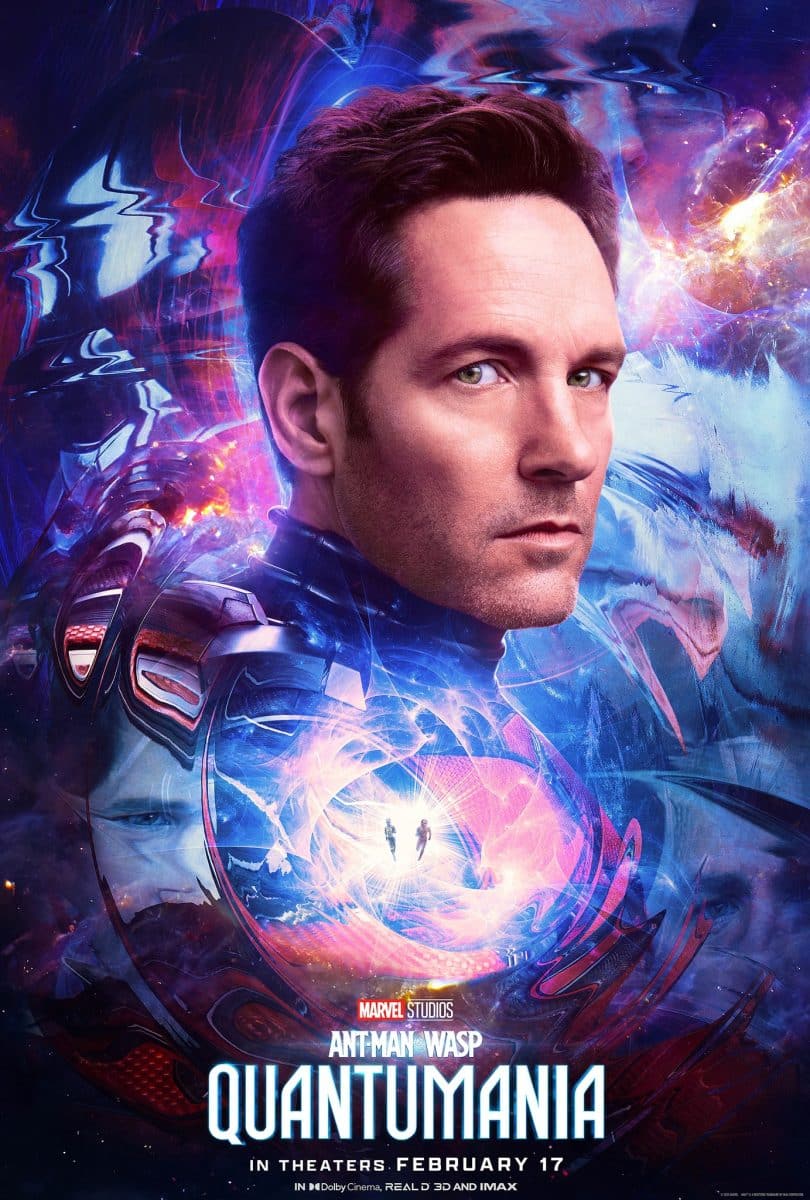 Ant-Man and the Wasp: Quantumania: What do the negative reactions say?
After a frustratingly rough act 1, #AntManAndTheWaspQuantumania finally gets going, only to end where this story should've began. While the external stakes are clear & weighty, emotional drive felt slight (and levity even lighter). That said, Jonathan Majors rules. pic.twitter.com/qpZeKTgdUd

— Courtney Howard (@Lulamaybelle) February 7, 2023
I will say though, there is ONE cutaway shot in #AntManAndTheWaspQuantumania that spoke DIRECTLY to ME and probably ME alone. (This is a real, if you know me, you'll know when you see this movie).

— Courtney Howard (@Lulamaybelle) February 7, 2023
We got a BIG ticket for tonight's screening of #AntManAndTheWaspQuantumania – and a *smol* ticket for concessions. pic.twitter.com/a6oskuQuGe

— Courtney Howard (@Lulamaybelle) February 7, 2023
does anyone know what was his first reactions for black adam, doc strange 2, thor 4 ?

— froztking_7 (@froztking_7) February 7, 2023
Was johnathan majors at least good lol. That's honestly all I really care about.

— Gamerdude5000/Toon talks (@Gamerdude50002) February 7, 2023
My son changed his mind at the last minute and skipped seeing ANT-MAN AND THE WASP QUANTUMANIA tonight. He, sadly, had the right idea.

— Scott Mendelson (@ScottMendelson) February 7, 2023
I don't review movies anymore.

— Scott Mendelson (@ScottMendelson) February 7, 2023
Here's what's nuts… Not only is it perhaps Marvel's dullest, most generic film, but it's totally skippable from a "mythology episode" point of view, too. No spoilers, but if you saw the last episode of LOKI, you'll be fine.

— Scott Mendelson (@ScottMendelson) February 7, 2023
#AntManAndTheWaspQuantumania has way too much going on — it's tough to connect emotionally to any of it. Jonathan Majors' Kang is a charismatic, intense baddy and visually awesome, but the threat he represents is too abstract. Review @CNET on Feb. 14. pic.twitter.com/42bDJobRgc

— Sean Keane (@SpectacularSean) February 7, 2023