While participating in a Q&A, Michael Douglas teases an Ant-Man 3 announcement is coming soon.
"What can you tell us about the status of Ant-Man?" reads Douglas from a fan question who whispers," Ant-Man 3. I can't talk about it. Because the Marvel guys, they shoot me with a blowgun. But I think you gotta hang tight because there may be some information coming out pretty soon. But I can't tell you."
Michael Douglas teases Ant-Man 3: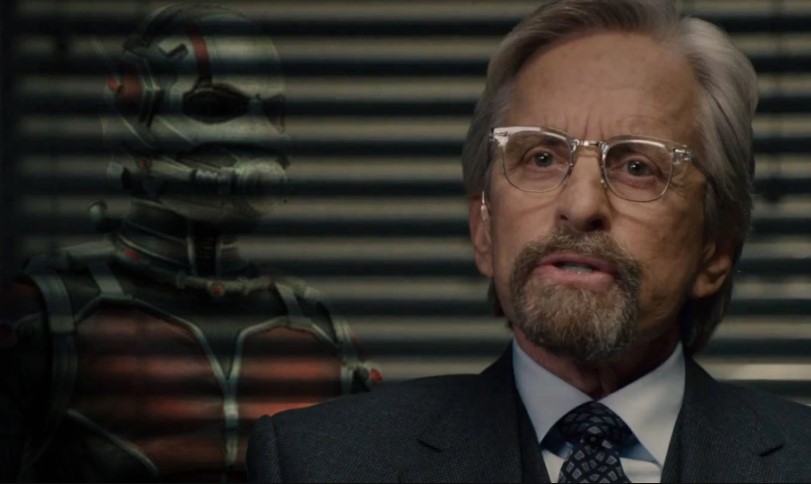 Michael Douglas plays Hank Pym in Marvel's Ant-Man
Back in November saw it confirmed that Marvel Studios is moving forward with Ant-Man 3; however, no further details or known and the flick has no release date.
Apparently Ant-Man 3 has been in the works for a while as Michael Douglas also talked about it back last February of 2019.
"There's been talk [about another Ant-Man]... [but] there's been nothing formal right now that I know of," said Douglas. "They always kind of spring it on me. The first time you hear about it, it's already in its third rewrite."
Rumors have offered that Ant-Man 3 was actually going to be a Disney Plus series, but that doesn't appear to be the case.
Additional rumors also offer that Ant-Man 3 will introduce the Fantastic Four.
Back last Summer while I attended the San Diego Comic-Con, Marvel insiders filled me in how the Fantastic Four might be introduced into the MCU, which is similar to how the Quantum Realm was used in The Avengers: Endgame.