Marvel's filming on Eternals continues as a first look at Angelina Jolie as Thena has hit the net from the UK.
The Daily Mail has posted images showing off the new blond look of Angelina Jolie where Thena can be seen wading into a lake and appearing to spread some sort of ashes.
Just whose ashes those belong to remains to be seen as the Eternals are immortal (hence the name).
In the comics, Thena was created by the legendary Jack Kirby back in 1976. The character is a scholar and a warrior whose powers include superhuman strength, speed, stamina, durability, agility, and reflexes, and she also possesses the ability to manipulate cosmic energy to augment her life force, granting her virtual invulnerability and immortality, the ability to project cosmic energy from her eyes or hands in the form of heat, light, or concussive force and possibly other powers.
"She's a warrior," said Jolie back in August. "I'm going to have to work very hard to give the Marvel Cinematic Universe the Thena they deserve."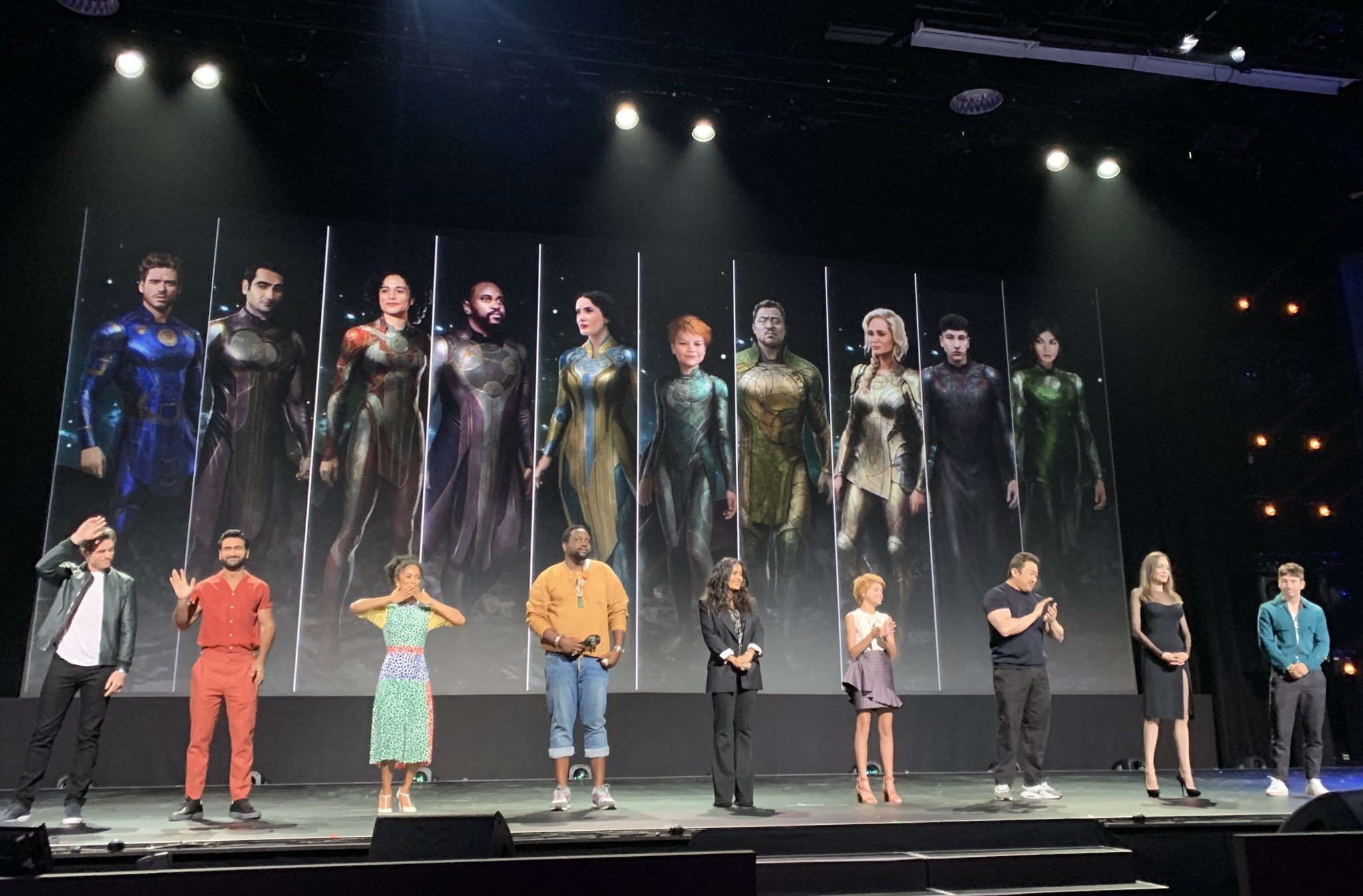 Eternals stars Angelina Jolie as the warrior Thena
This past San Diego Comic-Con saw Angelina Jolie appear on stage with concept art released (above).
The cast also said they could take destroy both The Avengers and Guardians of the Galaxy.
Angelina also stars in Maleficent: Mistress of Evil for Disney and gets released October 18, 2019.
Eternals gets released Nov. 6, 2020 directed by Chloe Zhao also starring Richard Madden (Icarus), Kumail Nanjiani (Kingo), Lauren Ridloff (Makkari), Bryan Tyree Henry (Phastos), Salma Hayek (Ajak), Lia McHugh (Sprite), Don Lee (Gilgamesh), Barry Keoghan (Druig), Gemma Chan (Sersi), and with Kit Harrington playing Black Knight.