What better way to make your introduction into the MCU by picking a fight with the Avengers and the Guardians of the Galaxy, which is what the cast of the Eternals did?
While appearing at the recent D23 Expo this past weekend, which saw Kit Harington announced, the cast of Eternals spoke about their characters and brought up both the Avengers and the Guardians of the Galaxy.
Variety remarked that we already have the Avengers and questioned why do we have the Eternals and why are they the superhero group to root for and to beat.
"Legends," said Barry Keoghan who plays the Eternal, Druig.
"We're eternal. That is exactly it. We're here to save humanity," Brian Tyree Henry said, who is playing Phastos. "And we built humanity and we're here to save humanity because as you know, sometimes in this world we live in, things don't always go as planned, and we are gods, in a way."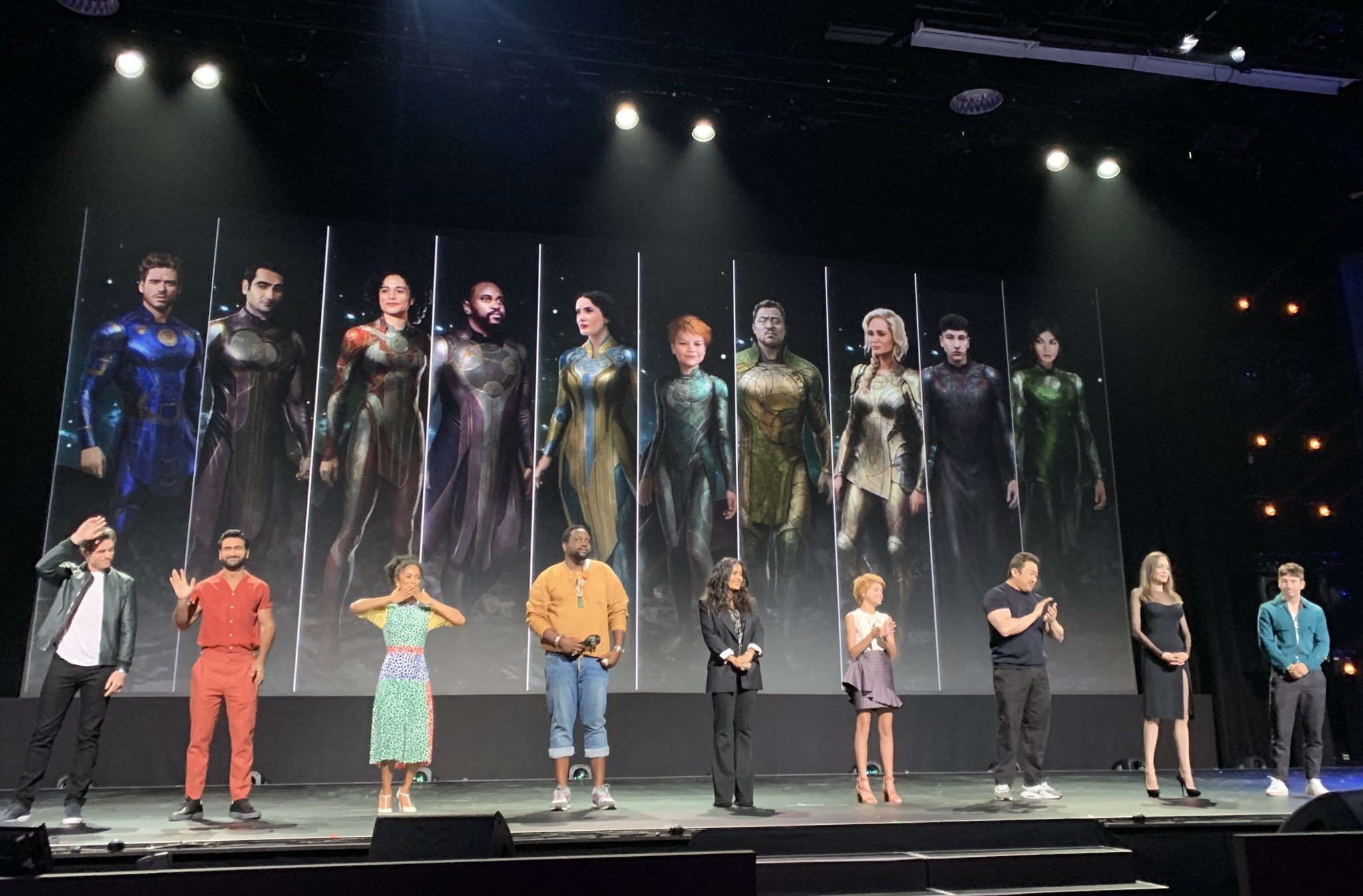 Eternals can beat both the Avengers and Guardians of the Galaxy says cast
Kumail Nanjiani, who plays Kingo, added, "Without us, there would be no Avengers. There would be no Guardians of the Galaxy. There would be no galaxy, so you're welcome Chris Pratt's character."
Keoghan continued, "We're gods, if they wanted to throw down, they wouldn't win. It's all good. Not trying to start no beef, no street beef, but you know, we're ready."
"But we could destroy them," both Keoghan and Nanjiani said.
The notion of the Eternals beating either The Avengers or the Guardians of the Galaxy is a good one, but the obvious question remains: Where were the Eternals for Infinity War and The Avengers: Endgame? It should be interesting to see how Kevin Feige explains that one.
Have a watch:
The cast of #TheEternals explains why they're the most powerful superhero group in the Marvel universe (and yes that includes the Avengers) #D23 #TheEternals https://t.co/eh6n1iAGLS pic.twitter.com/eYalECnO9d
Eternals gets released Nov. 6, 2020 directed by Chloé Zhao also starring Angelina Jolie (Thena), Lauren Ridloff (Makkari), Salma Hayek (Ajak), Lia McHugh (Sprite), and Don Lee (Gilgamesh).