Tell me this isn't messed up and done in poor taste as director Andy Muschietti has drawn a variant cover for The Flash movie prequel comic book from DC Comics featuring none other than a naked Ezra Miller.
Just this month saw Miller accused of grooming two 12-year-old girls where one of them was granted an order of protection against the actor, and the other girl, who is now 18, her parents are seeking an order of protection against Miller as well, as Miller befriended the 12-year-old girl when he was 23 where her parents allege Miller "uses violence, intimidation, threat of violence, fear, paranoia, delusions, and drugs to hold sway over" her.
The young girl who got an order of protection against Miller said The Flash actor acted inappropriately toward her as Miller is said to have made the girl feel uncomfortable by hugging her and pressing his body close against her as well as offering to buy the young girl horses all the while wearing a cowboy outfit.
"[He] automatically [was] just weirdly drawn to me and kept talking about how [he loves] my outfit and [loves] my style, and kept going on and on about how it was great," said the child. "It was really uncomfortable. I was really nervous. I was scared to be around [him] after he'd yelled at my mother and she was crying."
A neighbor of the girl and her mother also said Miller threatened them with a gun while wearing a bulletproof vest, and Miller is thought to have been on drugs at the time.
Ezra Miller has had a history of trouble including choking a woman back in early 2020, so I don't really understand why Andy Muschietti would even consider something like this. I mean, yeah, sure, The Flash has to change into costume, but since he is super fast, no one will ever see him naked (he doesn't wear underwear?) so this is, like, really not funny, and comes off as rather sick and twisted. I mean, there are no executives or editors at DC Comics who thought this was not a good thing to do? The company is a huge disaster and a complete embarassement.
It's also been said as a result of these latest allegations against Miller involving young girls that The Flash movie might be scrapped or head directly to HBO Max.
THE FLASH: THE FASTEST MAN ALIVE #1 variant covers drawn by director Andy Muschietti: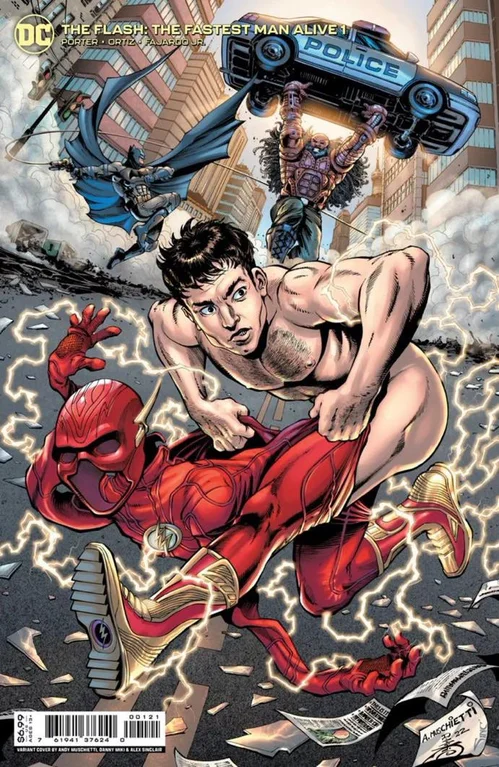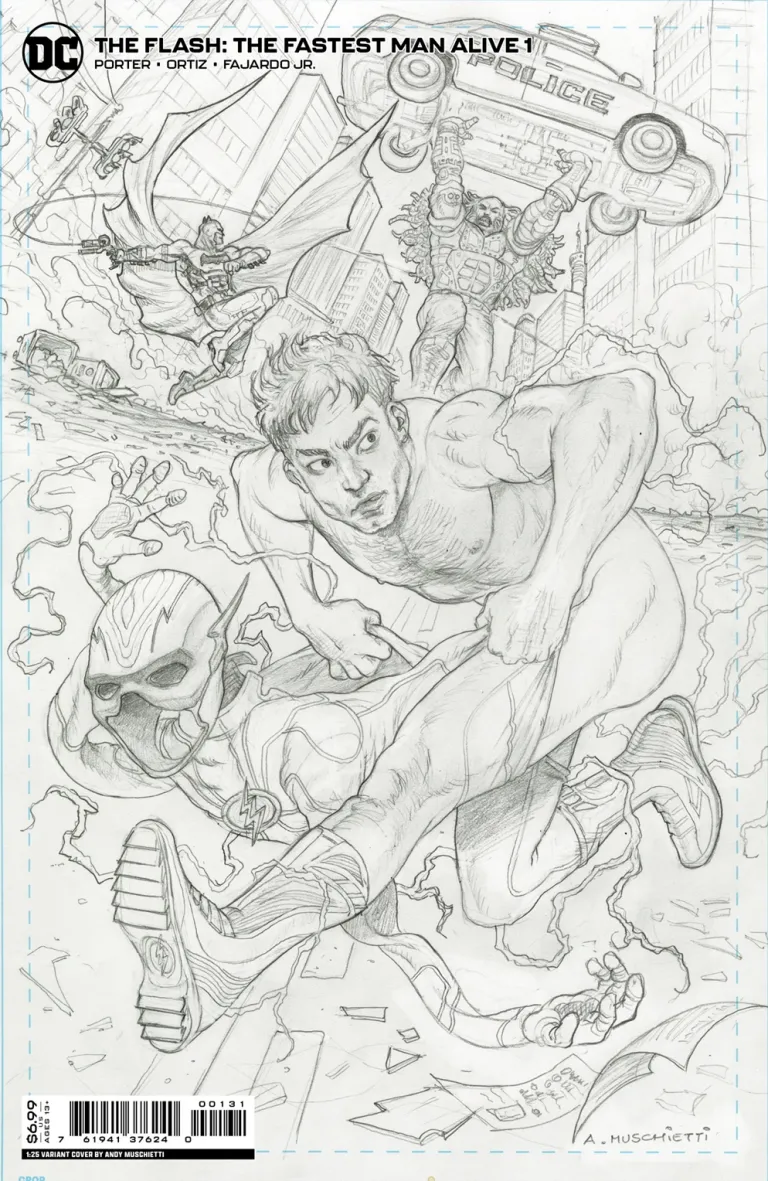 The Flash: The Fastest Man Alive solicits:
THE FLASH: THE FASTEST MAN ALIVE #1
Written by KENNY PORTER
Art by RICARDO LÓPEZ ORTIZ
Cover by MAX FIUMARA
Variant cover by ANDY MUSCHIETTI
1:25 pencil variant cover by ANDY MUSCHIETTI
$5.99 US | 48 pages | Variant $6.99 US
ON SALE 9/13/22
Race through the streets of Central City in this lead-up to the hotly anticipated blockbuster The Flash! After Barry's adventure with the Justice League, he's determined to become a truly skilled and inspirational hero. As a new threat emerges in Central City going by the name of Girder, Barry turns to Batman for advice on training to master his powers. Can the Dark Knight help show the Scarlet Speedster a way to defeat this metallic menace, or will the Flash be crushed by Girder's strength?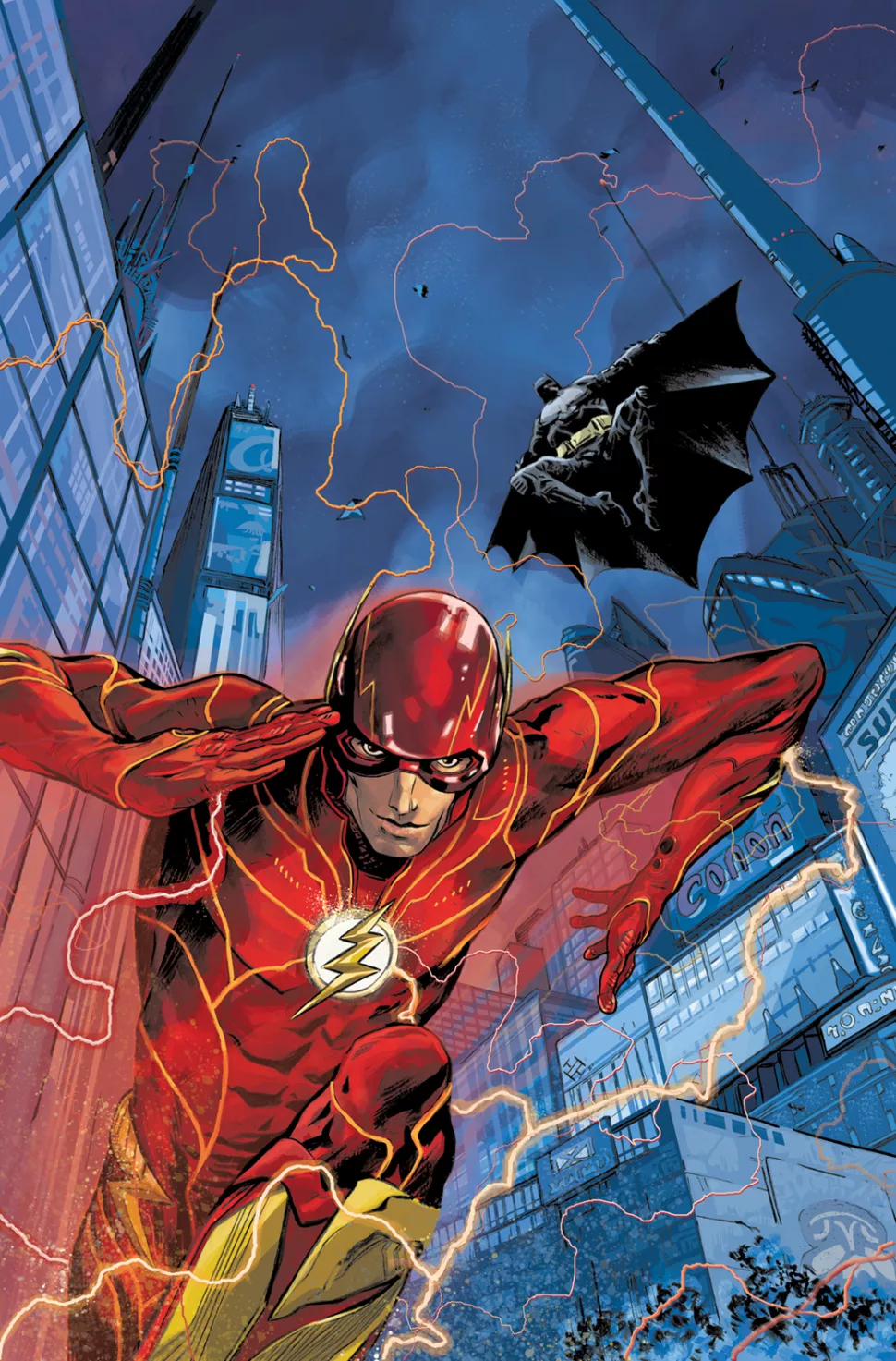 THE FLASH: THE FASTEST MAN ALIVE #2
Written by KENNY PORTER
Art by JUAN FERREYRA
Cover by SEBASTIAN FIUMARA
Variant cover by ANDY MUSCHIETTI
$5.99 US | 48 pages | 2 of 3 | Variant $6.99 US (card stock)
Barry Allen's early days as the Flash continue! Barry struggles to balance his new job as a hero with his internship at the crime lab. The pressure starts overwhelming him, literally, when the monstrous molten menace called Tar Pit appears in Central City looking to put an end to the Scarlet Speedster's interference in his family's business! Barry's anxiety kick-starts his powers, sending him phasing through objects with explosive results. Can Barry get a handle on his abilities and stop Tar Pit in his tracks, or will he be tarred and feathered out of Central City for good?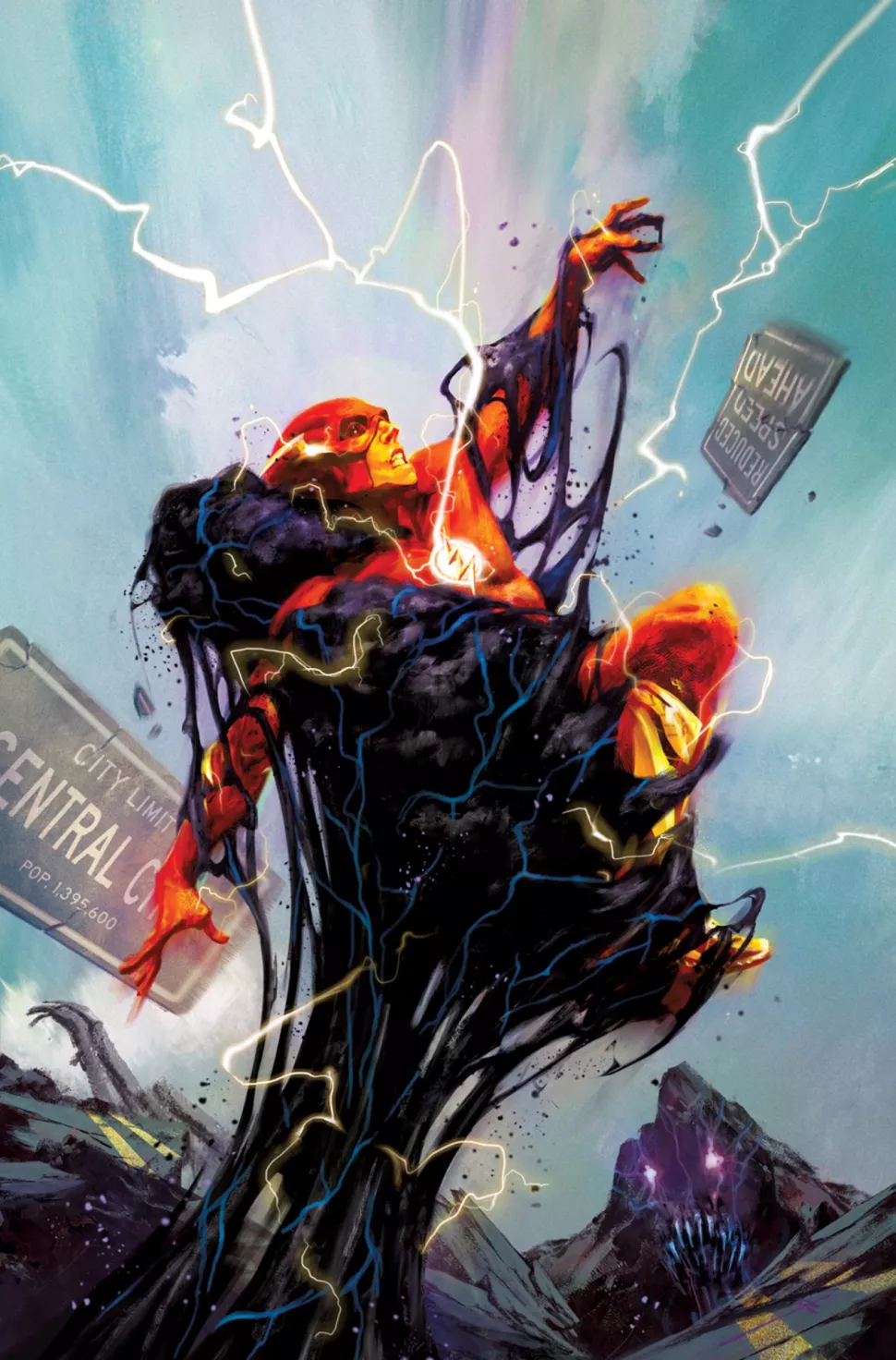 THE FLASH: THE FASTEST MAN ALIVE #3
Written by KENNY PORTER
Art and cover by JASON HOWARD
Variant cover by ANDY MUSCHIETTI
$5.99 US | 48 pages | 3 of 3 | Variant $6.99 US (card stock)
Barry has learned to control his powers and is finally starting to feel like the hero he's always dreamed he could be. But then a showboating new villain going by the name, the Top shows up looking to test his abilities and make some cash selling his weapons after showing how they can take out the Flash! Barry will need to use every skill he's picked up along the way if he's going to stop this topsy-turvy terror!!