There are now big doubts surrounding the release of The Flash movie, which follows it learned that a 12-year-old girl has been granted an order of protection against Ezra Miller.
This is the latest accusation against Miller where earlier in the month it was also learned the parents of a teenage girl are seeking an order of protection to keep the actor away from their daughter as the parents allege Miller groomed their daughter since she was 12, who is now 18, and that "Ezra uses violence, intimidation, threat of violence, fear, paranoia, delusions, and drugs to hold sway over" Tokata Iron Eyes.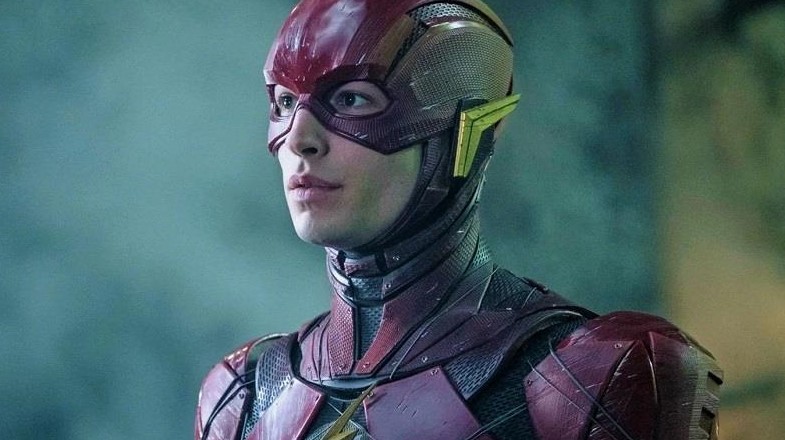 Ezra Miller menaces and threatens mother, girl, neighbor
Regarding the new allegations against Miller, a mother, her 12-year-old girl, and a neighbor have filled in The Daily Beast that Miller menaced and threatened them including Miller threatening them with a gun and wearing a bulletproof vest when conversations about cultural appropriation, board games, and Rastafarian roots saw Miller erupt.
"[Miller] was wearing a bulletproof vest—and I had no idea until later that [he was] armed," said a neighbor. "I was very caught off-guard. Then [he] opened up [his] jacket—[he] had this, like, big Sherpa jacket—and [he] opened up one side of [his] jacket, you could see a gun, and [he] said, 'Talking like that could get you into a really serious situation.'"
It's further said that Miller acted inappropriately toward the young girl who identifies as nonbinary as Miller is said to have made the girl feel uncomfortable by hugging her and pressing his body close against her as well as offering to buy the young girl horses.
"[He] automatically [was] just weirdly drawn to me and kept talking about how [he loves] my outfit and [loves] my style, and kept going on and on about how it was great," said the child. "It was really uncomfortable. I was really nervous. I was scared to be around [him] after he'd yelled at my mother and she was crying."
It's also said the girl's mother and neighbor both believe that Ezra Miller may have been "under the influence" due to his dilated pupils and erratic behavior.
Miller also recently deleted his Instagram following posting memes that mocked the situation surrounding Tokata Iron Eyes, and the mother and girl now say that ever since the Tokata Iron Eyes news broke that they haven't heard or seen Miller since.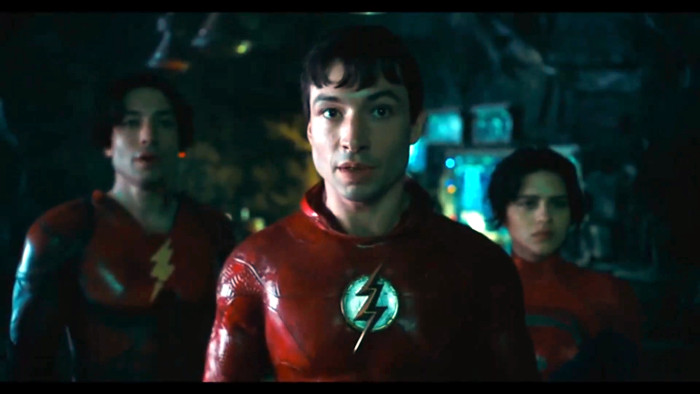 The Flash movie release is in doubt
So with Ezra Miller in all kinds of trouble as of late, there has been talk about what will become of The Flash movie, as YouTuber Grace Randolph brought up the question of its release where she suggests it could get canceled or skip theaters and go straight to HBO Max.
What is rather interesting is that The Flash movie is supposed to introduce the DC Multiverse and bring back the Michael Keaton Batman, but what happens if The Flash is scrapped? Well, recently saw it said that an Aquaman 2 test screening now features the Michael Keaton Batman with it mentioned something is wrong with the Earth's core, so maybe instead of The Flash bringing in the DC Multiverse and rebooting the DCEU, maybe instead it will be Aquaman 2? Maybe something happens to the Earth's core and it introduces the Multiverse and a few scenes feature the Michael Keaton Batman who is also starring in the Batgirl movie. Regardless of what is exactly going on, they somehow need to introduce the Michael Keaton Batman, unless Warner Bros. Discovery simply scraps all those plans and starts over.
Update: Ezra Miller is out as The Flash.
The Flash has a June 23, 2023 release date directed by Andy Muschietti.
I think it's taking WB so long time to decide what to do b/c #EzraMiller is the star of #TheFlash which is not just in the can but a lot of the VFX are done

Has ever happened before with the star of a film?

But I'm pretty sure it'll either get scrapped or go to HBO Max… https://t.co/QrEG9tKmS5

— Grace Randolph (@GraceRandolph) June 16, 2022
The problem is, at this point, will anyone watch a movie starring Ezra Miller?

— Grace Randolph (@GraceRandolph) June 16, 2022