Amber Heard, through an expert witness testifying on her behalf, has spoiled Aquaman 2 in relation to her character, Mera.
Heard previously testified that she had to fight to keep her role in both Aquaman and its sequel and that her role in the sequel had been reduced or even cut which included a big fight scene with another character and that she has been released from her DC contract.
Monday while testifying about how statements made by Johnny Depp and his lawyer Adam Waldman allegedly negatively impacted Amber Heard's career, the expert witness, Kathryn Arnold, an entertainment industry consultant, revealed Aquaman 2 spoiler details told to her by Amber Heard about Mera in the movie.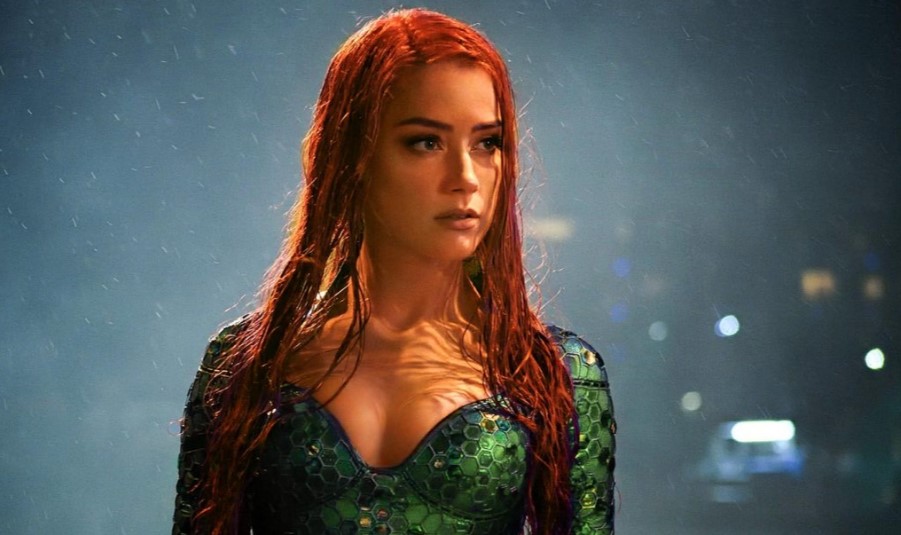 Aquaman 2: Mera in the hospital
Arnold reveals that Aquaman 2 starts off with something about how Mera is in the hospital and has a baby where it basically sounds as if Amber Heard and Mera are written out of Aquaman 2, but that Mera returns at the end of the film to wrap things up, and Arnold also reveals the end of the movie was supposed to feature that big Mera fight scene with another character.
"According to Ms. Heard, when she read the first script for Aquaman 2, she had a strong romantic arc the entire film and that she also got to do some great action sequences at the end of that storyline and that script. So she was featured predominantly throughout the script of Aquaman 2 when she first read it," testified Kathryn Arnold.
Arnold continued, "She didn't hear anything. She wasn't getting the scripts when her colleagues were getting the scripts. She heard that through her agents, and then when she got the script, it was pared down from the first script, dramatically, they had her in the hospital in the first part of the movie called Act 1, they had her in the hospital, then they pretty much had her in the hospital, then she was going to do this action sequence in the end," explained Arnold. "She trained five hours a day for several months with a trainer to do this big action sequence, and then when she got to set, two things happened, one, the costume designer said 'I don't know what happened to your role' [Arnold added the costume designer said 'it got diminished' which the judge sustained/removed/didn't allow]. More importantly though this big action sequence she was going to do at the end of the movie in the third act was cut out and they took it away from her. So it was radically reduced in the script from what it was she even trained for while she was preparing for the movie."
RELATED: Kate Moss obliterates Amber Heard's testimony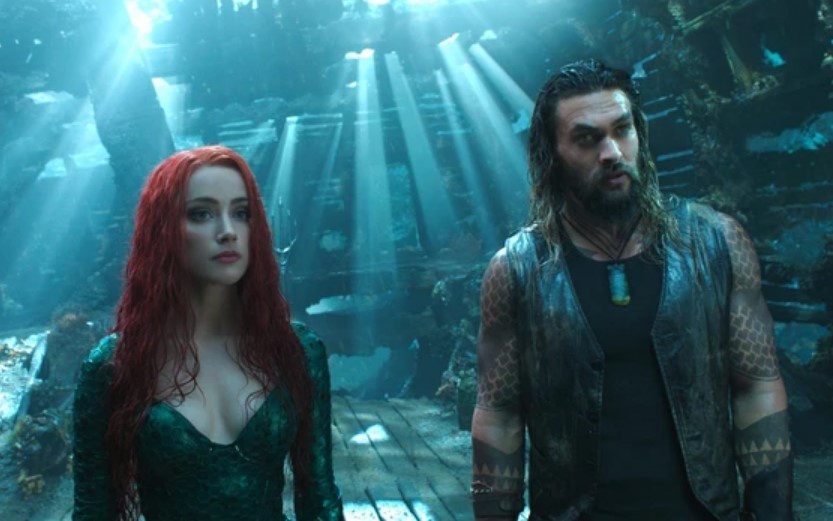 Aquaman 2 storyline changes involve Amber Heard and Mera
Kathryn Arnold was asked about the changes to the Aquaman 2 storyline.
"I believe that in the first act of the movie, she was injured somehow or had something to do with the baby," Arnold said. "I don't know exactly. I am just going with what Ms. Heard told me about that she ends up in the hospital in this new Aquaman 2 movie and doesn't really come out until the end to kind of wrap things up but all of the interactions with Momoa's character and certainly the action scenes were taken out."
Arnold also added that Amber Heard is not involved with the promotion of Aquaman 2.
"Amber has not been involved in any of the promotion that's been done to date or very little, particularly in teasers that I've seen, short little films about the making of and so forth, she's not featured in them, and also very specifically, there was a big event that Warner Bros. put on during DC FanDome event, which is a big kind of a comic-con-style event, and they invited a majority of the actors that had strong roles in the film to participate both in the posters and the artwork and to participate at DC FanDome, and Ms. Heard was not invited to be in the poster or be in the event and in fact they told her she cannot come," she said.
Worth a mention is that earlier in her testimony, Kathryn Arnold also said that both Jason Momoa and director James Wan wanted Amber Heard back as Mera in Aquaman 2, but the judge overruled that as hearsay, so that wasn't allowed and has been disregarded.
Update: Head of DC films, Walter Hamada, revealed in testimony that Aquaman 2 has always been pitched as a buddy comedy starring Jason Momoa as Arthur and Patrick Wilson as Orm, and that Amber Heard was never a co-star.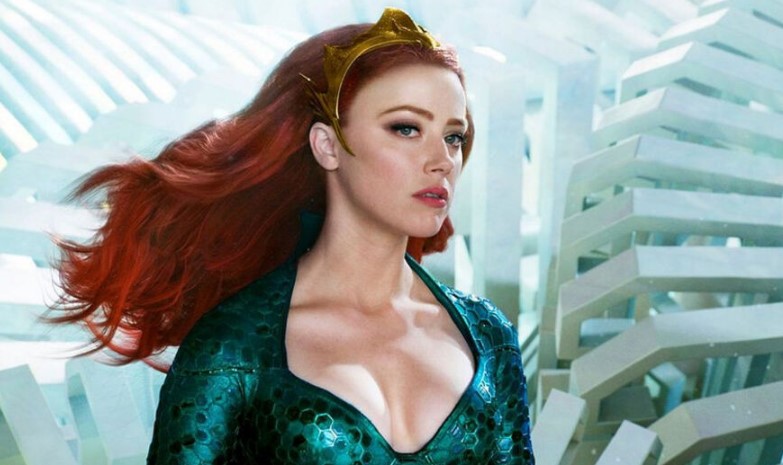 Aquaman and the Lost Kingdom starts and ends with Amber Heard as Mera
So what we've just learned from the above testimony is the opening to the upcoming theatrical release of Aquaman and the Lost Kingdom (March 17, 2023 release )will feature Amber Heard as Mera in the hospital where something happens to explain why Mera isn't in the rest of the movie, and we also learn Mera returns at the end to further explain things. Regarding the big fight scene involving Mera at the end, it's possible that may now involve a different actress and character as it is rumored Amber Heard has been replaced in the sequel, so again, the testimony above reveals a big fight scene at the end of the film.
Earlier also saw the word that Johnny Depp and his legal team are going to drop a potential bomb on Amber Heard's Aquaman 2 comments by bringing in the head of DC films, Walter Hamada, to rebut Heard's testimony.