Monday at the Amber Heard and Johnny Depp trial, the actress confirms that her role as Mera in Aquaman 2 has been reduced, which is something said by all those previous rumors.
Among the rumors, it's been said that Amber Heard's role would be reduced in the sequel depending on whether or not there is bad press surrounding her and Johnny Depp.
In her testimony, Amber Heard alleges that as a result of her troubles with Johnny Depp that she wasn't wanted back for Aquaman 2 and that she had to fight for the role, which is something she also alleges she had to do for the first Aquaman movie, which followed her first appearing in Justice League as part of a three-picture deal.
Heard also says she received $1 million for the first Aquaman and $2 million for Aquaman 2, as well as $200k an episode for The Stand series and $65k for an indie project, In the Fire.
Update: Amber Heard reveals she no longer has a contract with DC.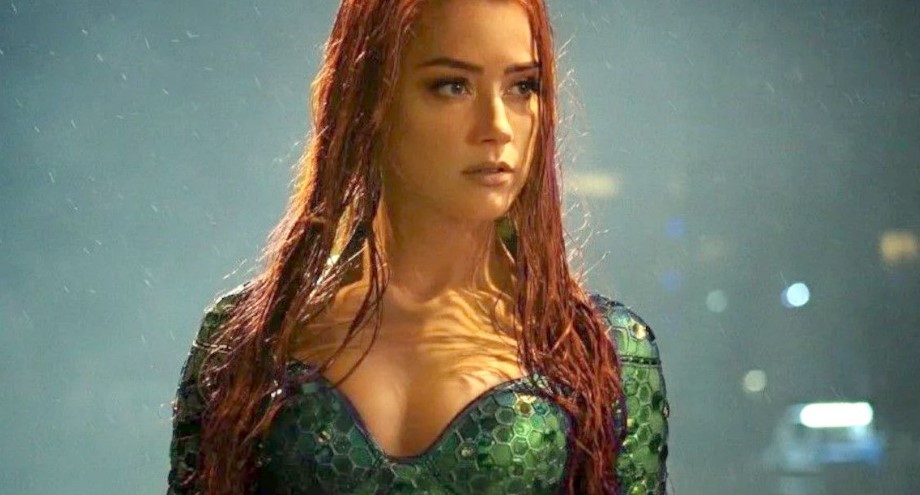 Amber Heard alleges parts of her Mera role have been cut from Aquaman 2
"I fought really hard to stay in the movie. They didn't want to include me in the film," Heard says about Aquaman 2 which saw Depp's lawyer offer an objection for hearsay.
Heard's attorney then questioned, "Were you ultimately able to get to film in Aquaman 2?"
"A very pared-down version of the role. Yes," Heard replied.
Her attorney questioned, "What if anything changed in the script?"
"They took a way a lot of…" Heard said as she was cut off by Depp's lawyer who again argued hearsay for lack of foundation which was overruled by the judge.
Amber Heard continued, "I was given a script and given new versions of the script that had taken away scenes that had action in it, that had depicted my character and another character, without giving away any spoilers away, the two characters fighting with one another. They basically took a bunch out of my role. They didn't… They just removed a bunch."
Heard's lawyer also asked, "What if any effort did you make to negotiate a higher salary for your participation?"
Heard replied, "I couldn't renegotiate my contract."
Heard's lawyer then questioned if she knew why, but that was objected to by Depp's lawyer for speculation.
"Aquaman and the Lost Kingdom" is due out March 17, 2023 directed by James Wan and stars Jason Momoa.