During testimony given on Tuesday, Amber Heard revealed she has been released from her Aquaman 2 contract.
"They released me from my contract and I've fought to stay in it," Heard said.
That's not all as she also said she is not even sure how much she is in Aquaman 2.
"They kept me in it, I just don't know how much I'm in actually, the final cut," said Heard in response to questioning from Johnny Depp's lawyer, Camille Vasquez, who asked if she has been replaced in Aquaman 2.
A few minutes later, Heard said more of the same in that she doesn't know how much she is in the sequel, if at all.
"As I said, I don't know if I will even be in the final cut or how much I will be. It was difficult to stay in the movie," Heard said.
The news that Amber Heard no longer has a contract with DC follows yesterday's testimony where the actress said she had to fight to stay in both the Aquaman films where she also revealed a fight scene had been cut from Aquaman 2.
"I was given a script and given new versions of the script that had taken away scenes that had action in it, that had depicted my character and another character – without giving away any spoilers away – the two characters fighting with one another. They basically took a bunch out of my role. They didn't… They just removed a bunch," she said.
UPDATE: The head of DC films Walter Hamada said she was never released from her contract.
RELATED: Amber Heard's expert witness spoils Aquaman 2.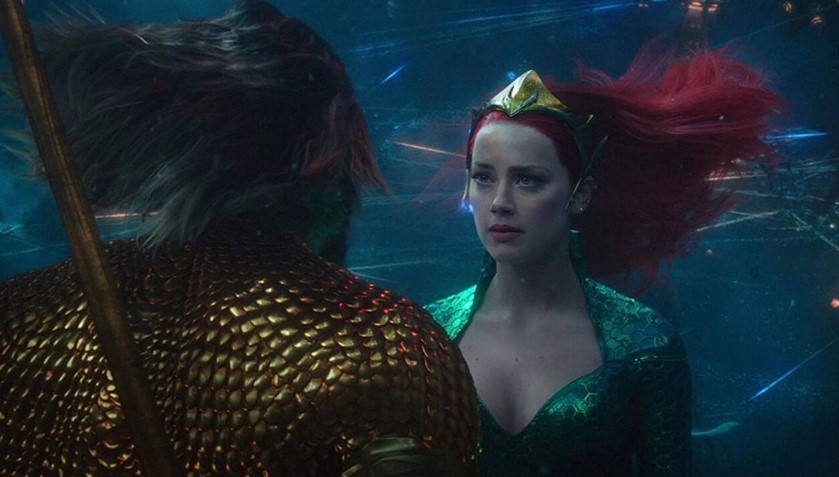 Amber Heard Aquaman rumors are right
It has previously been rumored that the role of Mera has been drastically reduced in the sequel to only ten minutes, said to be due to all the bad publicity surrounding the feud between Amber Heard and Johnny Depp, so based on the past couple of days of testimony from Heard, and now with the revelation that she no longer has a DC contract, it seems the rumors have been right.
Regarding a new female lead in the flick, nothing has been officially announced as of yet, but rumors have said another female actress and character have since replaced Amber Heard.
It's still a while before the movie comes out, so more than likely following the trial and closer to the release date will the official details for the film become known.
"I fought really hard to stay in the movie. They didn't want to include me in the film," Heard said Monday about Aquaman 2.
"Aquaman and the Lost Kingdom" is due out March 17, 2023 directed by James Wan and stars Jason Momoa