Wednesday at the Johnny Depp trial, Kate Moss appeared as a rebuttal witness where she absolutely obliterates the previous testimony by Amber Heard.
Earlier in the month saw the Aquaman actress testify that during one of their arguments back in March of 2015 that Johnny Depp had swung at her sister, Whitney, who was near a flight of stairs, and Amber Heard testified, "In my head, I just instantly think of Kate Moss and stairs," which was referencing an incident involving Kate Moss falling downstairs when she was dating Johnny Depp, but Heard's testimony made it out to seem as if Depp was responsible for Kate Moss falling down the stairs.
So since Amber Heard first mentioned the incident with Kate Moss in her testimony, Depp's legal team is allowed to bring in Kate Moss to testify about what really happened. When Amber Heard spoke about the incident in her testimony, Depp's attorney, Benjamin Chew, fist-pumped attorney Camille Vasquez because they knew they had Heard where they wanted her.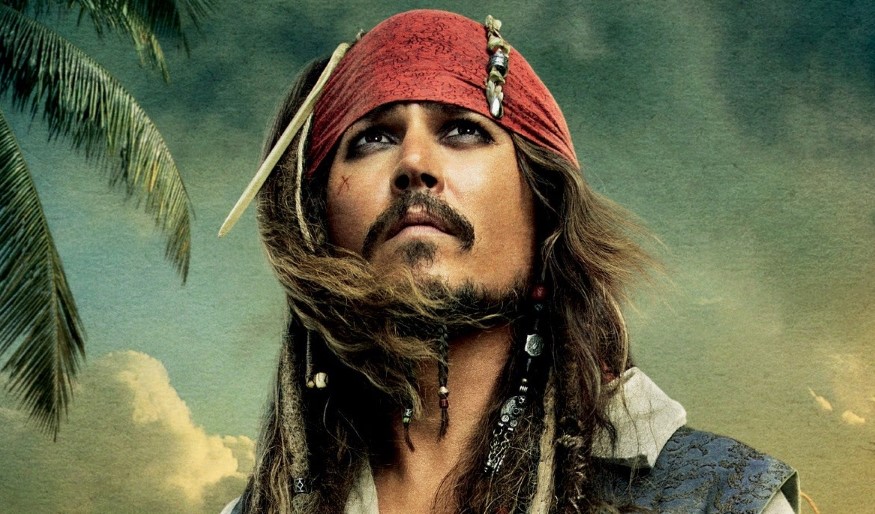 Kate Moss testifies Johnny Depp saved her
So Wednesday saw Kate Moss appear from London in a video deposition where she testified that what actually happened is she fell down the stairs and yelled for help, which saw Johnny Depp come to her aid.
"We were leaving the room, and Johnny left the room before I did, and there had been a rainstorm, and as I left the room I slid down the stairs, and I hurt my back, and I screamed because I didn't know what happened to me, and I was in pain," Moss explained about what happened when they were on vacation in Jamaica. "He came running back to help me and carried me to my room and got me medical attention."
That's not all as Kate Moss, who dated Johnny Depp for four years, said Depp never pushed her in any way down the stairs, never pushed her down the stairs in the course of their relationship, and never hit her at any time.
"He never pushed me, kicked me, or threw me down any kind of stairs," Moss said.
Yesterday at the trial also saw the head of DC films, Walter Hamada, rebut Amber Heard's earlier testimony that she had been released from her Aquaman 2 contract, as Hamada said she was never released. Hamada also testified the reason her role as Mera was reduced in Aquaman 2 is that, following the first Aquaman, there were creative concerns in regards to her and Jason Momoa's chemistry, as Hamada testified "they didn't have a lot of chemistry together."