It's being claimed that Amber Heard has been fired from Aquaman 2 and will no longer be playing the part of Mera in the upcoming sequel.
The rumor follows the news of Amber Heard possibly facing jail time for allegedly faking injuries in order to obtain a temporary restraining order against former husband Johnny Depp.
The rumor actually offers that Warner Bros. fired Amber Heard weeks ago from Aquaman 2 and won't ever again be working with the actress.
It's claimed that Amber Heard is uninsurable, much like Robert Downey Jr. during his drug days and Linsday Lohan during her troubled times.
It's said that Warner Bros. has bought out Amber Heard's Aquaman 2 contract and that she is out.
The rumors appear to have originated from Twitter users who claim to have insider information.
Worth a mention is that these Twitter users are Johnny Depp fans, so bear that in mind; however, it is claimed the NY Times is investigating the matter.
The #AmberHeardIsFired hashtag has since been picking up steam and a petition to remove Heard from Aquaman 2 has brought in over 400k signatures.
Some fans have also put it forth that there should be a Game of Thrones reunion with Emilia Clarke playing Mera.
That reporter is still trying to hit me up.
She said that she saw my older update about Amber Heard being fired, and asked where I heard that from.
My answer: Crickets.

— JT Larson (@Lepplady) May 11, 2020
lemme break it down. Amber Heard was paid by WB to piss off. If you know anything about sports consider it as the team not picking up that second year option on a player. So all the wording about "fired, recast, not returning" choose whichever you want. She's out. https://t.co/te3h7CpAvf pic.twitter.com/hmDhucDxfF

— Qwerty--‍☠️ (@TheNamesQ) May 10, 2020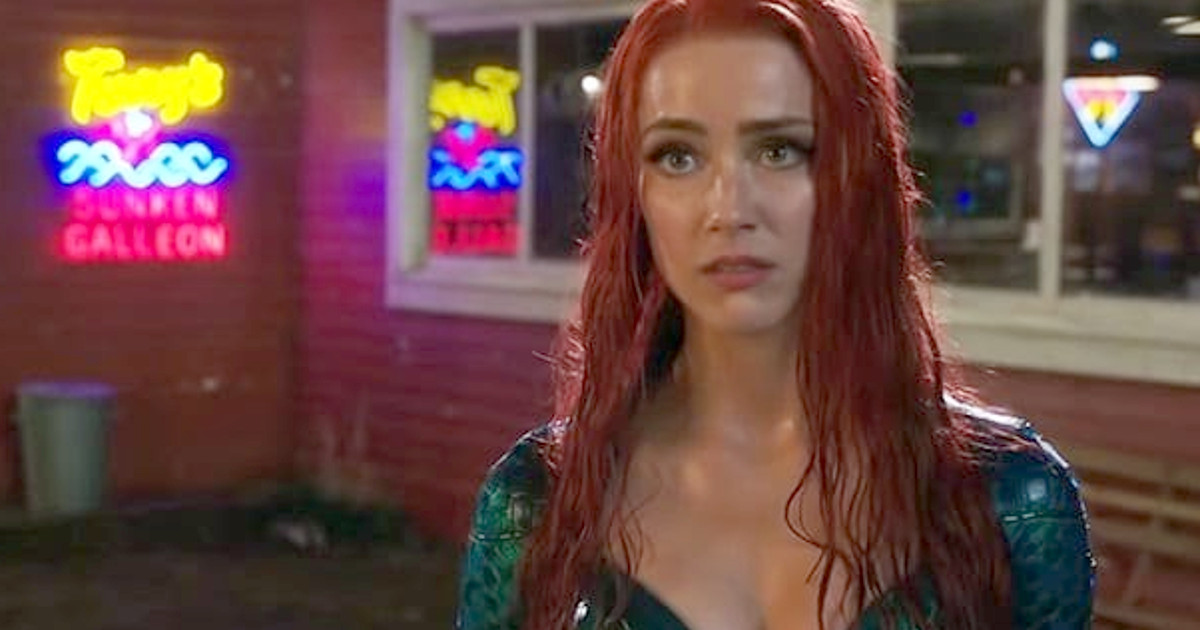 Amber Heard Aquaman 2 future questioned
Recall how over a year ago I questioned if Amber Heard would be playing Mera in Aquaman 2, which comes about as a result of the pair's ongoing legal feud.
Amber Heard has claimed that Johnny Depp abused her, and she penned an op-ed in the Washington Post, which didn't name Depp in the article but was about Depp's alleged domestic abuse.
Depp responded by filing a $50 million defamation lawsuit that alleges Heard has been lying and is the abuser; a judge recently ruled Depp's lawsuit can move forward in court.
Rumors also offer that Johnny Depp might be back on Disney's Pirates of the Caribbean, as following Heard's accusations, Disney decided to part ways with Depp over playing Captain Jack Sparrow again, but according to various gossip sites, Disney will be bringing Johnny Depp onboard Pirates of the Caribbean 6.
Regarding what will happen with Aquaman 2 is unknown, but fans have pointed out that star Jason Momoa stopped following Amber Heard on social media back in 2018 which was prior to Heard calling out Momoa's stepdaughter, Zoë Kravitz, on Twitter for being a friend to Johnny Depp (Kravitz starred alongside Depp in Fantastic Beats and now stars as DC's Catwoman in The Batman).
Depp is also returning for Warner Bros.' Fantastic Beasts 3.
Aquaman 2 is still more than two years away, as it gets released Dec. 16, 2022, so there is still a lot of time for director James Wan to work things out regarding replacing Heard or removing Mera from the script if that is indeed the case.