Over a year ago I posted how Amber Heard was in doubt for Aquaman 2, and now it's learned the actress may actually be facing jail time over her ongoing legal battle with ex-husband Johnny Depp.
The latest in the feud sees Amber Heard potentially facing up to three years in jail for falsifying evidence in order to obtain a temporary restraining order against Johnny Depp.
Depp is suing Heard for defamation over allegations of domestic abuse to the tune of $50 million, with Depp claiming Heard is the abuser, and now it's claimed that Amber Heard may have faked her injuries at the hands of Johnny Depp to obtain a restraining order.
If Amber Heard did indeed fake her injuries to obtain the restraining order, that would be falsifying evidence, which could land the Mera-actress in jail for up to three years.
Obviously, if found guilty of falsifying evidence, and if Amber Heard gets any jail time, that would mean her days as Mera are likely numbered and she wouldn't appear in Aquaman 2.
We can also add that even if Amber Heard isn't found guilty of falsifying evidence, but if Johnny Depp's wins the lawsuit, Heard is likely out as Mera for Aquaman 2.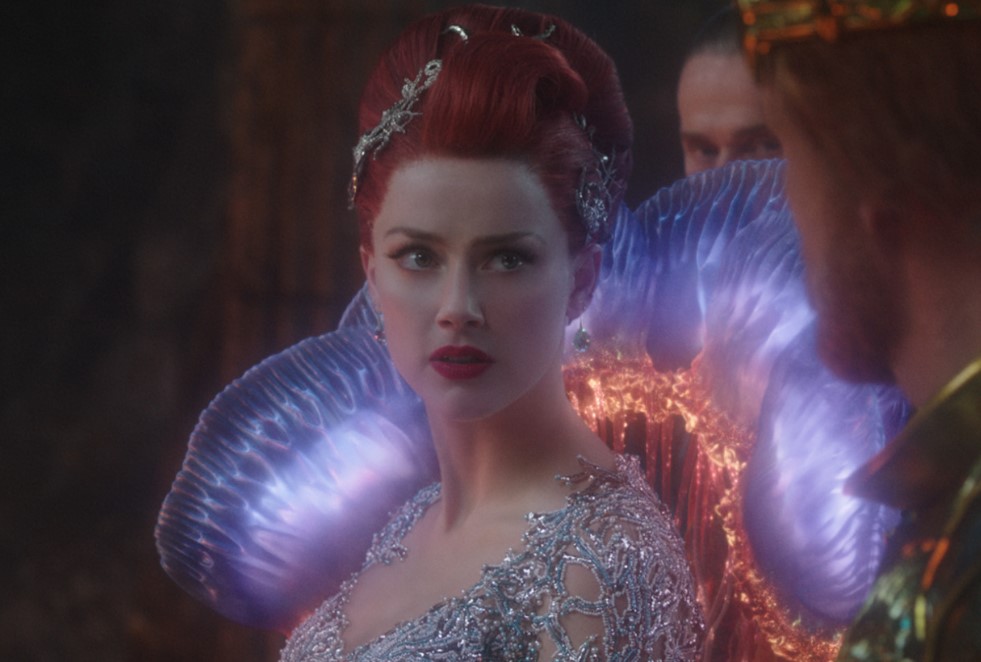 Amber Heard and Johnny Depp legal battle is ongoing
Regarding Amber Heard allegedly faking her injuries, it's reported that she obtained the temporary restraining order against Johnny Depp when she filed for divorce in May of 2016.
It's claimed that Amber Heard may have used makeup to paint on bruises that she claimed were from Johnny Depp.
Actor James Franco is involved as Depp's legal team wanted to subpoena Franco because he was spotted with Heard in surveillance footage, and Franco saw Heard's face in the days and nights before and after the actress went to court with alleged bruises for the temporary restraining order on May 27.
In a separate incident, Heard also said Depp gave her two black eyes, but Heard's stylist says she never saw any injuries.
"Throughout the day of December 16, 2015, I could see clearly that Amber Heard did not have any visible marks, bruises, cuts, or injuries to her face or any other part of her body," said Samantha McMillen.
The lawsuit and the legal battle are ongoing.
A judge also ruled that Depp is allowed to proceed with his defamation lawsuit against Amber Heard over Heard penning an op-ed for the Washington Post, which didn't name Depp in the article, but was about Depp's alleged domestic abuse.
Aquaman 2 is thought to start filming in early 2021, so if Heard is out as Mera, there seems to be a lot of time to change things; the flick gets release Dec. 16, 2022, directed by James Wan and stars Jason Momoa.
(via IBT)