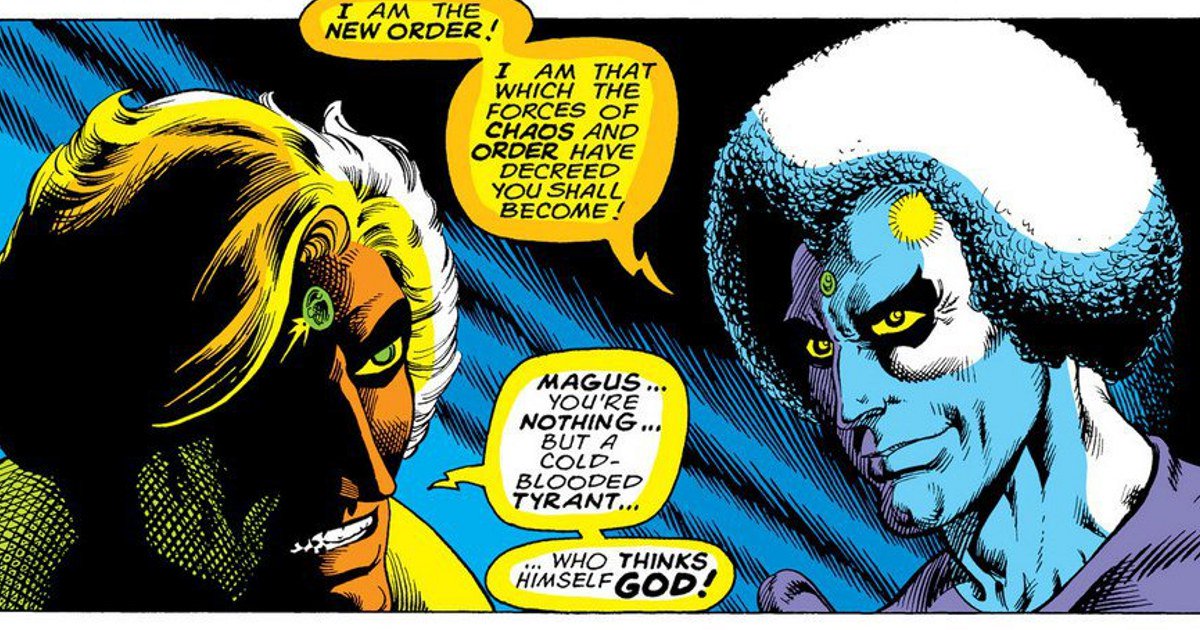 At the recent San Diego Comic-Con, Marvel Studios announced that the Guardians of the Galaxy movie will be a part of their Phase 2 plans.
Concept art was revealed featuring Star-Lord, Drax The Destroyer, Gamora, Rocket Raccoon and Groot (right).
Then we heard that James Gunn was being looked at to direct the Guardians of the Galaxy movie with a script by Chris McCoy.
And we haven't heard much else — until now that is.
There is a user on Twitter, Roger Wardell, who has been tweeting some interesting information about Marvel Studios movies.
One of the tweets pertains to the Guardians of the Galaxy movie with mention that Adam Warlock and the Magus will be used.
Even though the character was absent from the concept art Marvel plans on using Adam Warlock in GotG alongside his evil alter ego Magus.
Of course we don't know how true the tweets are, but as Screen Rant notes, some of the tweets revealed information before it hit the net, such as mention that Falcon would have a role in Captain America 2.
There is also the added fact that The Avengers director Joss Whedon is a big fan of Adam Warlock and Warlock's comic book creator, Jim Starlin, in addition to Whedon recently signing a new contract to be further involved with Marvel Studios (such as the S.H.I.E.L.D. TV series).
We are not done yet, though.
Adam Warlock was also a member of the 2008 Guardians of the Galaxy comic book, by scribes Dan Abnett and Andy Lanning, which Marvel Studios president and producer Kevin Feige has mentioned the movie is a take on, of course, with the concept art revealing the same. There is also the fact that Abnett and Lanning used the Magus in their storylines — as well as Thanos.
If indeed the Magus is featured, the Guardians of the Galaxy movie looks to be going in almost the exact direction of DnA's comic book as they went on to pen The Thanos Imperative following the cancellation of Guardians of the Galaxy, which has also been rumored to play a part in the movie. However, with the news of the Magus, it could be that the Magus is the Guardians of the Galaxy movie's major villain, with Thanos appearing at the end (or such) leading into Avengers 2.
I'll even go one step further; we also learned that Jim Starlin is in talks with Marvel, but we don't know what about.
The Avengers 2 assembles May 1, 2015 with Iron Man 3 on May 3, 2013, Thor: The Dark World on November 8, 2013, Captain America: Winter Soldier on April 4, 2014, and the Guardians of the Galaxy movie on August 1, 2014.