Yesterday saw the release date announced for the Joaquin Phoenix Joker origins movie, and now it's reported Deadpool's Zazie Beetz is in talks for a role.
Zazie Beetz, who recently played Domino in Deadpool 2, is in talks to play a single mother who catches the interest of the man who will become the clown prince of crime.
Some fans speculated that Zazie Beetz might be playing Harley Quinn, but the character description doesn't seem to fit.
The Joker origins movie is a separate and standalone film than the current DCEU films, which sees Jared Leto playing the character and Margot Robbie as Harley Quinn.
The Joaquin Phoenix Joker origins movie is also described as more of a dark character study than a crime thriller, something more in the tone of Taxi Driver and The King of Comedy.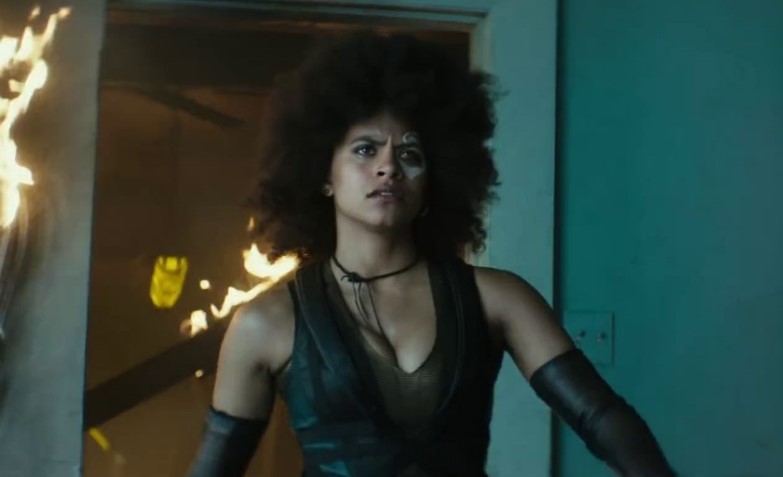 Zazie Beetz is also slated to return for more Deadpool movies and X-Force.
The Joker movie has an October 4, 2019 release date directed by Todd Phillips.
The Joker origin movie centers around the iconic arch nemesis and is an original, standalone story not seen before on the big screen. Phillips' exploration of a man disregarded by society is not only a gritty character study, but also a broader cautionary tale.
Phillips will direct from a screenplay he co-wrote with writer Scott Silver (The Fighter). The film will be produced by Emma Tillinger Koskoff and executive produced by Richard Baratta. The film begins production later this year.