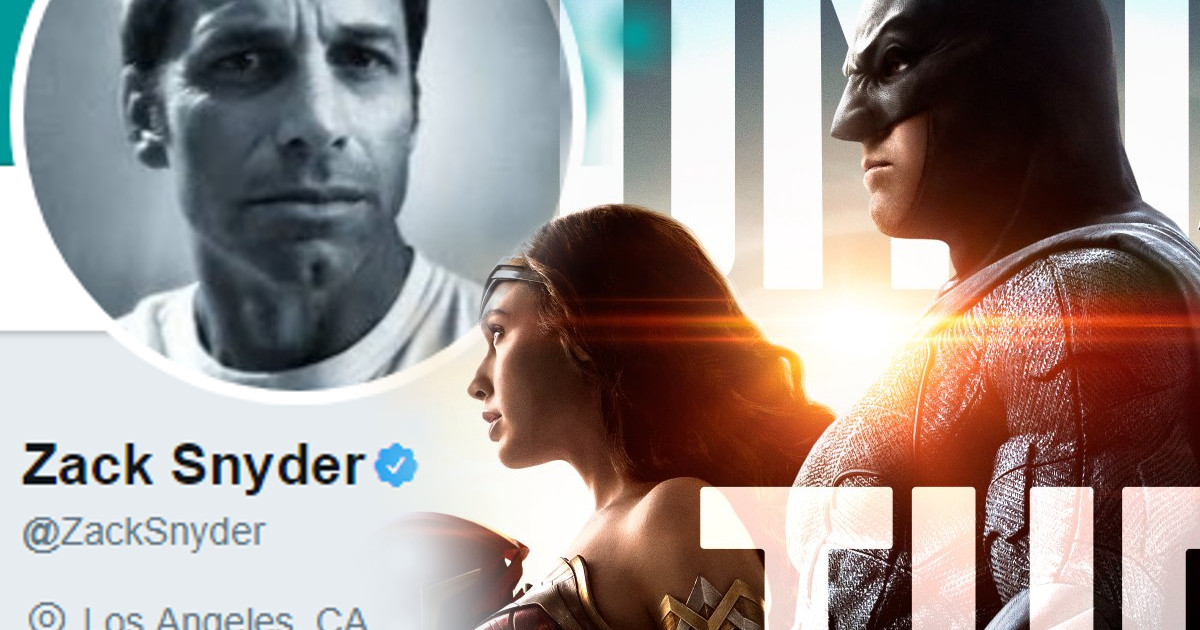 #FakeNews report!
The click-bait sites are having a field day with Zack Snyder's Twitter account as Snyder (or his social media manager) has removed the header photo which did feature the Justice League.
Some of the sites are going so far as to claim Zack Snyder removed anything Justice League from his Twitter account, which is just plain false as all the tweets with the Justice League posters and posts are still present (see below).
With Comic-Con now here, I might even say that Zack Snyder might be changing his Twitter account header photo to feature a new Justice League image as it's likely Saturday at the SDCC will reveal a Justice League Comic-Con trailer and possibly a new Justice League poster.
The latest press release from WB still lists Zack Snyder as director.
Zack Snyder stepped down from directing Justice League following a personal family tragedy, with Joss Whedon coming on board to lend a hand to finish writing and filming the movie.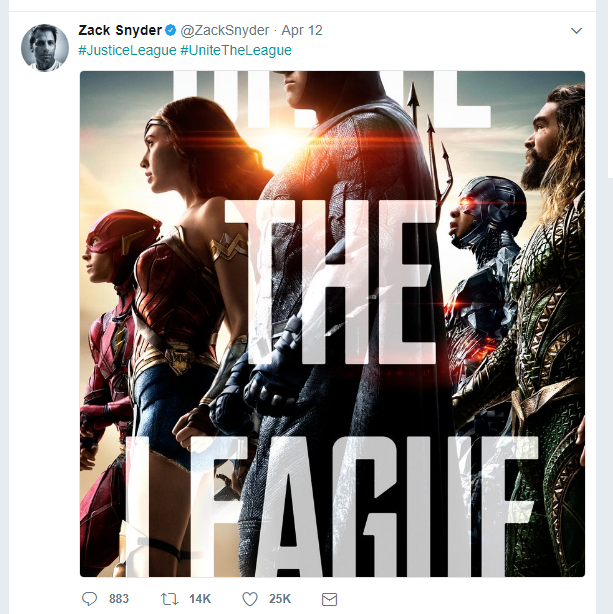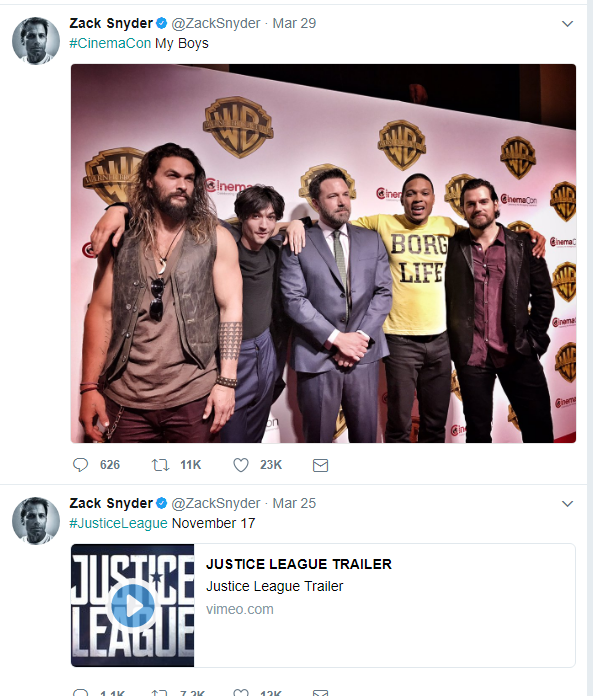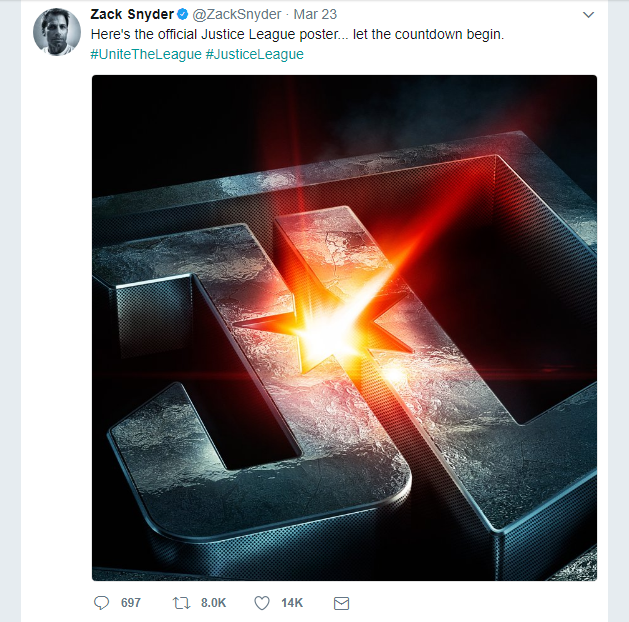 "Justice League" has a November 17, 2017 release directed by Zack Snyder starring Ben Affleck as Batman, Henry Cavill as Superman, Gal Gadot as Wonder Woman, Jason Momoa as Aquaman, Ezra Miller as The Flash, Ray Fisher as Cyborg, J.K. Simmons as Commissioner Gordon and Willem Dafoe an Atlantean, Nuidis Vulko.
Synopsis:
Fueled by his restored faith in humanity and inspired by Superman's selfless act, Bruce Wayne enlists the help of his newfound ally, Diana Prince, to face an even greater enemy. Together, Batman and Wonder Woman work quickly to find and recruit a team of metahumans to stand against this newly awakened threat. But despite the formation of this unprecedented league of heroes—Batman, Wonder Woman, Aquaman, Cyborg and The Flash—it may already be too late to save the planet from an assault of catastrophic proportions.