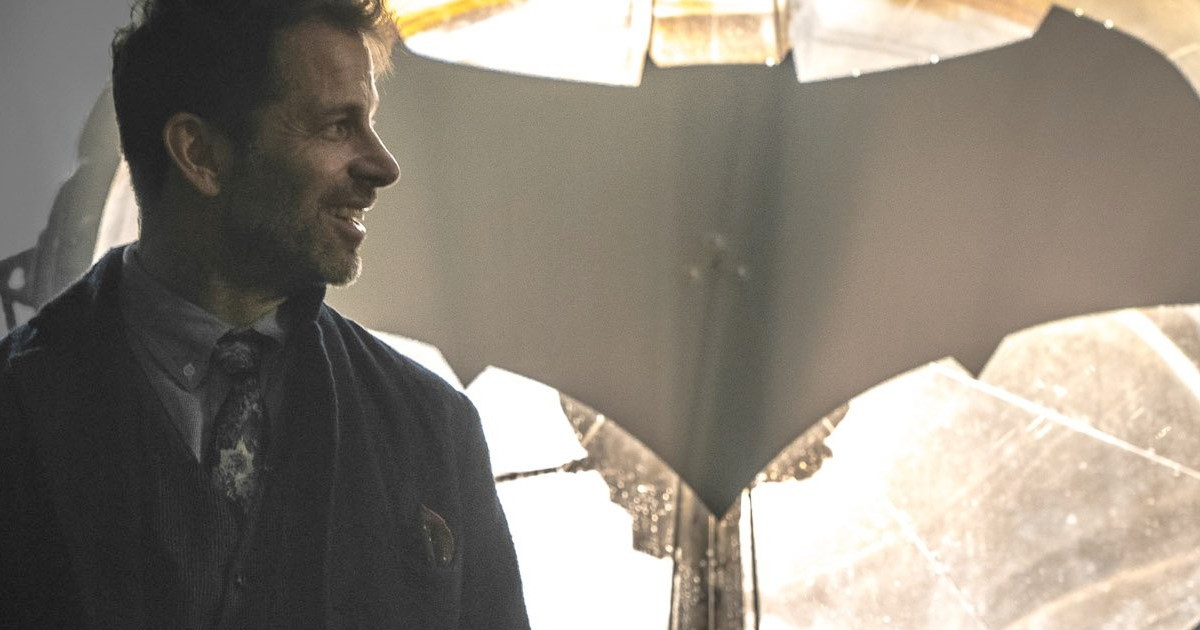 With Zack Snyder having stepped down from directing the Justice League movie, Joss Whedon has been named as his replacement.
Joss Whedon was actually already on board the Justice League movie prior to Zack Snyder's departure, as Snyder brought on Whedon to do rewrites.
Now with Zack Snyder having stepped away due to a family emergency, not only has Joss Whedon written additional Justice League scenes, but Joss Whedon is also handling directing the Justice League reshoots currently filming in the UK.
With Zack Snyder thought to be no longer in the picture, some assumed that Joss Whedon would be named the official director on Justice League.
It's learned that is not the case judging from today's official Comic-Con press release from Warner Bros., which does list Zack Snyder as director of Justice League and makes no mention of Joss Whedon. Here is the relevant portion:
From Warner Bros. Pictures comes "Justice League," directed by Zack Snyder and starring Ben Affleck, Gal Gadot, Jason Momoa, Ezra Miller, and Ray Fisher as the famed lineup of DC Super Heroes.
Of course things could always change down the road, and the Screen Directors Guild could always add in their two cents about who should be the Justice League director, but obviously Snyder did a majority of the work, and Joss Whedon basically seems to be lending a helping hand.
Joss Whedon is also writing, producing and directing the Batgirl movie for the DCEU.
Regarding, Zack Snyder's further involvement in the DCEU, that appears to be up in the air as of now, as his family emergency has caused him to seemingly take an indefinite break.
"Justice League" has a November 17, 2017 release directed by Zack Snyder starring Ben Affleck as Batman, Henry Cavill as Superman, Gal Gadot as Wonder Woman, Jason Momoa as Aquaman, Ezra Miller as The Flash, Ray Fisher as Cyborg, J.K. Simmons as Commissioner Gordon and Willem Dafoe an Atlantean, Nuidis Vulko.
Synopsis:
Fueled by his restored faith in humanity and inspired by Superman's selfless act, Bruce Wayne enlists the help of his newfound ally, Diana Prince, to face an even greater enemy. Together, Batman and Wonder Woman work quickly to find and recruit a team of metahumans to stand against this newly awakened threat. But despite the formation of this unprecedented league of heroes—Batman, Wonder Woman, Aquaman, Cyborg and The Flash—it may already be too late to save the planet from an assault of catastrophic proportions.