Last month saw Warner Bros. announce the release date for the new The Batman movie with word that Ben Affleck officially left the role. Now director Zack Snyder responds to the news, as it was he who cast Affleck in the role for Batman v Superman: Dawn of Justice and Justice League, in addition to what we can guess, would have been other movies.
"There was a time above.. a time before… there were perfect things… diamond absolutes. But things fall… things on earth. And what falls… is fallen. In the dream, it took me to the light. A beautiful lie… Best Batman ever. Thank you my friend for blessing me with that f—ing glorious chin and an amazing heart," Snyder posted on the Vero app along with the following image of Knightmare Batman.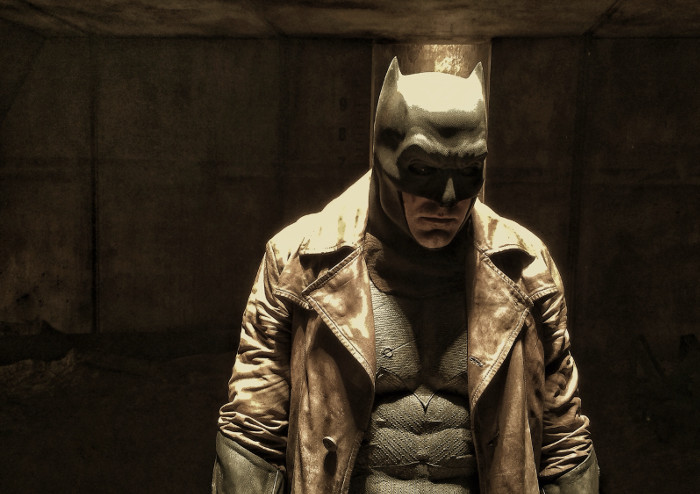 Zack Snyder also answered fan questions in the comments which saw him offer that he found out about Ben Affleck leaving Batman when we did. It has been rumored for a couple years that Affleck was leaving the role, but in January saw Affleck officially confirm his departure. "Excited for The Batman in Summer 2021 and to see Matt Reeves' vision come to life," Affleck tweeted. Most recently while appearing on Jimmy Kimmel, Affleck said he couldn't get things right. "I tried to direct a version of it and worked with a really good screenwriter but just couldn't come up with a version — I couldn't crack it and so I thought it's time for someone else to take a shot at it. They got some really good people so I'm excited," he said.
Zack Snyder also responded to a fan questioning if there would have been a Flashpoint storyline, as a Flashpoint movie was in the works at one time set to star Ezra Miller. Interestingly enough, Snyder responded, "Better." We can guess that Snyder's version of Flashpoint may have had something to do with his Knightmare Batman scenes, as we also know he planned on including Knightmare Cyborg in Justice League. It has since been reported that Warner Bros. has dropped the Flashpoint story for The Flash movie in favor of a fun flick in the tone of the Back To The Future films. Worth a mention is that Snyder has brought his Flashpoint writer on board his new Netlix Army of the Dead zombie movie.