A rumor offers that Yahya Abdul-Mateen II is in talks to play Marvel's Wonder Man for the series in development at Disney Plus.
The info comes from a casting grid for Wonder Man that is said to confirm three leads for the series: Simon Williams described as a failed actor, with Yahya Abdul-Mateen II said to be in talks for the role.
The other two roles listed on the casting grid include the female lead, and Simon Williams' manager.
It's also known that Wonder Man will feature Ben Kingsley who returns as Trevor Slattery, a struggling actor suffering from drug addictions and various legal problems.
It's guessed that since Simon Williams is a failed actor and that Ben Kingsley's Trevor Slattery is as a failed actor, that is how the two know each other.
The Wonder Man series has also been described as a comedy series and a satire of Hollywood.
It sounds like the show will be something along the lines of She-Hulk, more on the goofy and satirical side of things (and low budget).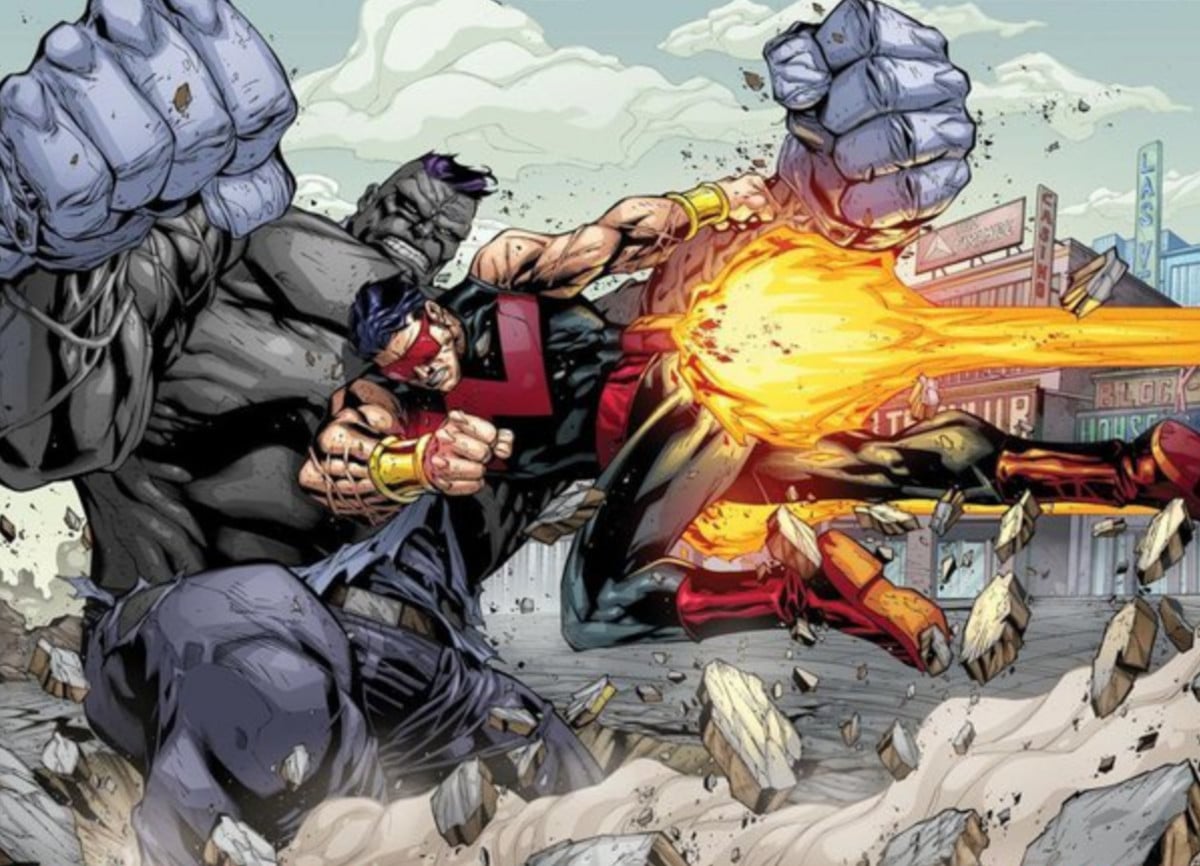 Yahya Abdul-Mateen II wants to jump ship to Marvel?
Regarding the validity of the rumor, it's unknown, but obviously, it should be said Yahya Abdul-Mateen II is at DC and plays Aquaman villain Black Manta, but who knows? Maybe Yahya Abdul-Mateen II isn't happy and wants to jump ship to Marvel.
There hasn't been much said about Black Manta in regards to Aquaman 2 and it is known The Trench movie was canceled which was really a Black Manta movie, so again, maybe Yahya Abdul-Mateen II isn't happy with what is going on at DC (Ray Fisher's Cyborg was also canceled) and is seeing what's up with Marvel.
It could also be very well possible that Yahya Abdul-Mateen II isn't in talks but that Kevin Feige is looking for a POC actor to play Wonder Man, which wouldn't be a surprise at all coming from Feige.
Henry Cavill has been rumored for the role of Wonder Man, but recently saw it confirmed Cavill is back as Superman with Man of Steel 2 in development.
Details for the Wonder Man series include that Shang-Chi and Avengers: The Kang Dynasty director Destin Daniel Cretton is serving as executive producer and could direct episodes, with Andrew Guest writing the series who is known for writing comedies such as Brooklyn Nine-Nine and Community.
(Yahya Abdul-Mateen II Wonder Man rumor via Screen Geek)