Almost exactly a year ago, the X-Force movie was announced from Fox Studios, and now the creator of the characters, Rob Liefeld, says he thinks it has a 50-50 shot of happening at Disney.
X-Force is described as an X-Men spinoff film that revolves around Deadpool and Cable leading a Black Ops force of down and dirty mutant warriors who are far more ruthless than their X-Men counterparts; Drew Goddard was announced as the writer and director, with Lauren Shuler Donner and Simon Kinberg on board as producers.
The recent Deadpool 2 movie also teased the characters as the Merc With A Mouth formed his own X-Force team to help take down Cable in order to save a young mutant from being killed. This version of X-Force featured Deadpool, Domino, Shatterstar, Bedlam, Zeitgeist and good guy Pete. We can also throw in Vanisher, Colossus, Negasonic Teenage Warhead and Yukio as they all also battle Juggernaut, Black Tom Cassidy and the Headmaster (who some actually think is Mister Sinister).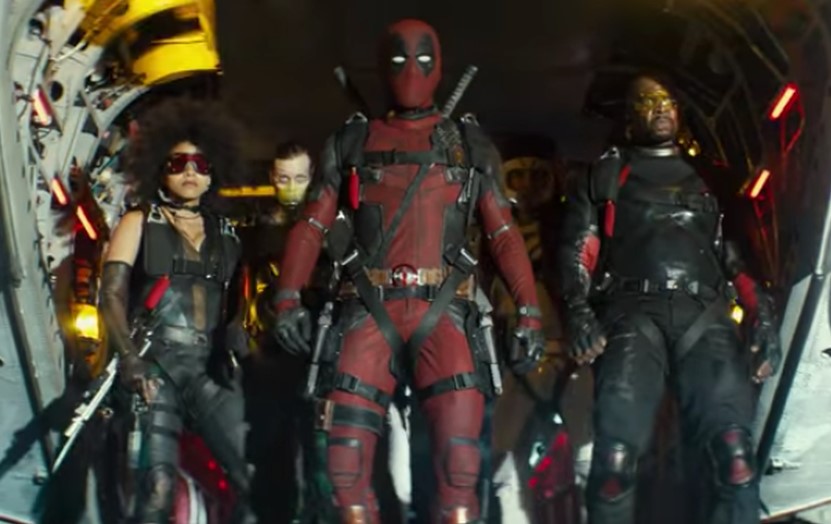 X-Force
However, since X-Force was first announced in 2017, there have been some major changes as Disney is purchasing Fox Studios. The deal is already approved and presently going through the proper channels, which looks to be completed by Spring of 2019.
So with Disney buying Fox, that means characters such as X-Force, Deadpool, Wolverine, the X-Men, Fantastic Four and all the related characters will be back at Marvel. Disney CEO Bob Iger has already commented that they will probably keep Deadpool the same (meaning R-rated), and there has been mention by Kevin Feige and Marvel TV of using the X-Men characters, but nothing specific, so exactly what happens to X-Force and the X-Men remains to be seen.
Rob Liefeld took to Instagram on the 1-year anniversary of the X-Force movie announcement and offered that he thinks the movie has a 50-50 chance of still happening.
"My memories told me that X-FORCE was announced with Drew Goddard one year ago. Fingers crossed that this still hits the mark," Rob Liefeld posted on Instagram. "With Disney absorbing Fox I'd say we are looking at a jump ball, 50/50 that this comes together in a timely manner. While I have no doubt that the Deadpool, Cable & Domino we all know and love will be featured prominently in future Marvel films, it might not be as we expect. Hoping this holds together!"
There is actually a rumor out there that Disney may combine Deadpool 3 and X-Force into one film, essentially "Deadpool 3: X-Force," but again, nothing official has yet been announced and probably won't be until the Disney and Fox deal officially goes through.