Leave it up to merchandising to give us a first look at a spoiler from Wonder Woman 1984 featuring Gal Gadot.
Promo images have hit Amazon from a Wonder Woman 1984 calendar, with one pic, in particular, revealing that Wonder Woman flies in the movie.
To be fair, this isn't the first time we've heard that Wonder Woman flies as additional merchandise has also revealed the new ability, but I believe it's the first time we've seen actual footage of Gal Gadot taking to the skies.
Here is the calendar description:
You're in for the adventure of a lifetime as Diana Prince takes her rightful place by your side as Wonder Woman. This 2021 Wonder Woman 1984 mini calendar will have you squaring off against your chaotic schedule with your formidable abilities. Shine forth as the brilliant goddess you are! Mini calendars are ideal for those with limited wall space. These Forest Stewardship Council-certified calendars highlight 13 images in a compact size. Sixteen months (Sep. 2020-Dec. 2021).
Wonder Woman 1984 calendar: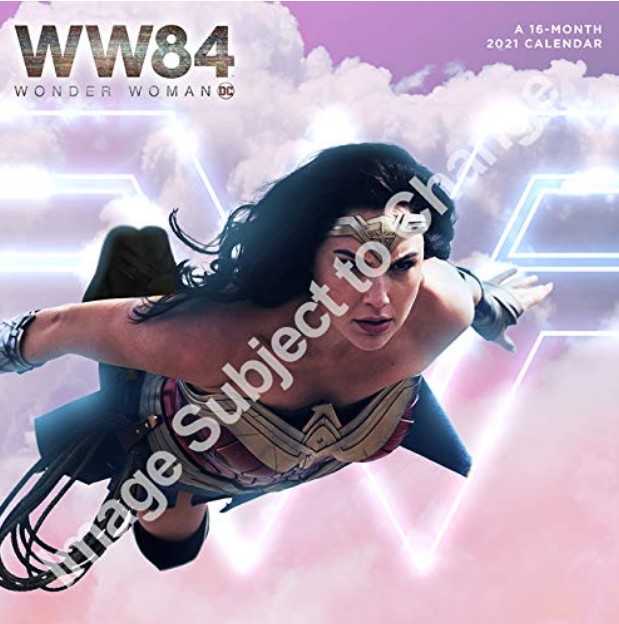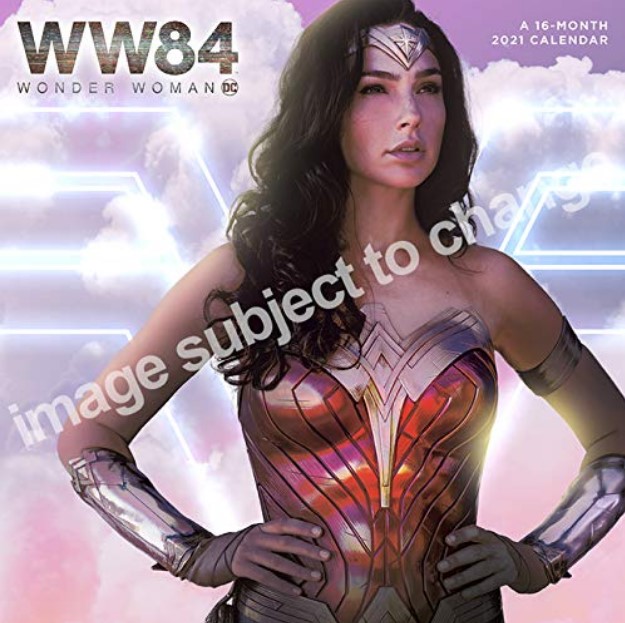 Wonder Woman 1984 gets released August 14, 2020, directed by Patty Jenkins and stars Gal Gadot as the titular character, Chris Pine as Steve Trevor, Kristen Wiig as The Cheetah, Pedro Pascal as Max Lord, Robin Wright as Antiope and Connie Nielsen as Hippolyta.
Synopsis: Fast forward to the 1980s as Wonder Woman's next big-screen adventure finds her facing two all-new foes: Max Lord and The Cheetah.