The destruction of the woke media continues as Disney's special district status in Florida is getting repealed, and as forecast, CNN+ has shut down.
The following is an update from our earlier story about how the woke media has taken a beating which also includes Netflix and Twitter, with Elon Musk getting into the mix of things.
Florida Governor Ron DeSantis signs legislation stripping Disney of its special district status
Regarding Disney, Florida Governor Ron DeSantis signed legislation Friday that strips Disney of its special district status for Walt Disney World that it held for over fifty years which enabled the company to govern itself.
While the woke left has been panicking that the move will put a burden on the taxpayers in an attempt to subterfuge the singing of the bill, it's failed, as DeSantis said they have thought everything out and that is not the case as Disney will actually pay more in taxes.
"We have everything thought out. Don't let anyone tell you that Disney is going to get a tax cut out of this. They are going to pay more taxes as a result of this," said DeSantis.
DeSantis also said he isn't going to let the woke attack on America destroy Florida like it is trying to do with the rest of the country.
"We're here today because we believe in education, not indoctrination," DeSantis said before signing the measure on Friday. "We believe an important component of freedom in the state of Florida is the freedom from having oppressive ideologies opposed upon you without your consent… You're a corporation based in Burbank, California, and you're gonna marshal your economic might to attack the parents of my state. We view that as a provocation, and we're going to fight back against that."
DeSantis added, "We are not going to use your tax dollars to teach your kids to hate this country or hate each other… I'm just not comfortable having that type of agenda get special treatment in my state," he said. "I just can't do it."
Following DeSantis signing the bill to remove the status (via Fox News), which includes the Florida Senate voting 23-16 on Wednesday and the Florida House voting 70-38 vote on Thursday, Disney released the following statement.
"Florida's HB 1557, also known as the 'Don't Say Gay' bill, should never have passed and should never have been signed into law," Disney said. "Our goal as a company is for this law to be repealed by the legislature or struck down in the courts, and we remain committed to supporting the national and state organizations working to achieve that. We are dedicated to standing up for the rights and safety of LGBTQ+ members of the Disney family, as well as the LGBTQ+ community in Florida and across the country."
Disney stock price is also again down as it dropped almost 3% today, and has seen a drop of over 33% in six months.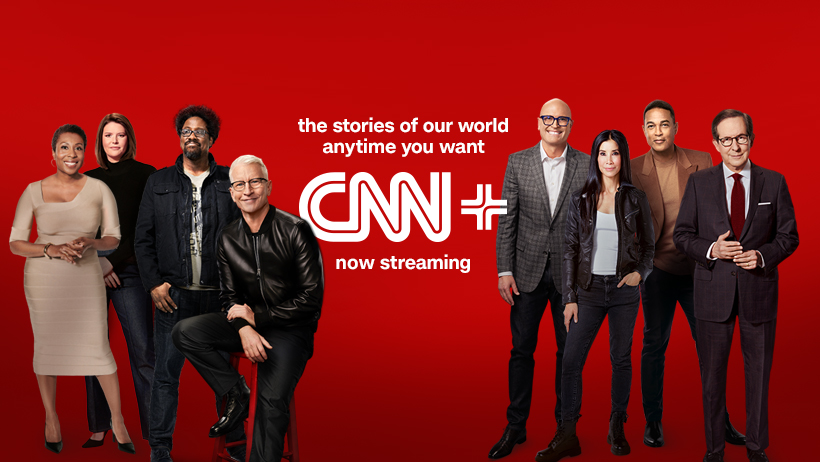 CNN+ shuts down
Regarding CNN+, the recently launched streaming service by the woke fake news network has been terminated by Warner Bros. Discovery on Thursday following reports about its disappointing launch which reportedly only saw 150k people subscribe and only 10k views a day.
The company announced CNN+ customers will receive prorated refunds of the subscription fees.
Fox News points out that the failure of CNN+ was the brainchild of former CNN president Jeff Zucker and former WarnerMedia CEO Jason Kilar, who are no longer with the company.
In addition, CNN executive vice president and chief digital officer Andrew Morse, who oversaw CNN+, is exiting the company.
"We are grateful to Andrew for his significant contributions to CNN Digital and CNN+ over the years,'' Licht said. "He and his team created a quality slate of rich and compelling content and helped produce and distribute CNN's journalism around the world on a variety of platforms. We appreciate Andrew and everyone's hard work and dedication.''