WarnerMedia CEO Ann Sarnoff shoots down claims made by Ray Fisher in regards to interference and racism while filming the 2017 Justice League movie with Joss Whedon, Geoff Johns, and Jon Berg.
Among Fisher's allegations includes that Joss Whedon replaced actors of color in Justice League and lightened their skin, with Fisher also claiming that the head of DC films, Walter Hamada, interfered with the Justice League investigation.
Sarnoff tells Variety that the investigation revealed Whedon wasn't racist and that Hamada didn't interfere and that Hamada has her and WB's full backing.
Ray Fisher has accused Warner Bros. executives of racially biased behavior and of trying to impede an investigation into alleged misconduct on the set of "Justice League." Did your investigation corroborate any of his claims of racism on the part of your employees?

No. Our investigator, Judge Katherine Forrest, has issued statements specifically about [DC Films president] Walter Hamada, saying that there was no evidence of interference by Walter in the investigation. She said that the cuts made in the Joss Whedon version of "Justice League" were not racially motivated. We took it very seriously, so we hired one of the top investigators out there and gave her a tremendous amount of leeway.

Walter Hamada has been on the receiving end of a lot of fan criticism. What was his involvement in the production of "Justice League"?

Walter had nothing to do with "Justice League." He was not running DC Films in 2017 when "Justice League" was completed and released. He wasn't put in charge of DC Films until the following year. About a year ago, Walter, [Warner Bros. Pictures Group head] Toby Emmerich, me, [former WarnerMedia chairman] Bob Greenblatt, [former HBO Max content chief] Kevin Reilly, and [HBO Max original programming head] Sarah Aubrey sat around the table with Zack and greenlit the Snyder cut. That cut includes Ray Fisher's entire story as Cyborg, which is something that he had been disappointed had been cut from the Justice League movie three years ago. Perhaps we've lost the plot a little bit which is that Toby and Walter were part of the green-lighting that allowed Zack's vision to come to life, which includes sharing the full story about Ray's character. There really was nothing that Walter did against Ray, in fact he offered him a role in the Flash movie.

Walter was promoted recently. I am fully supportive of Toby and Walter and their visions. I truly believe they are great executives. Walter happens to be a person of color, so he knows what that feels like. He is bringing in diverse voices at an accelerated pace, more than anyone has in the past.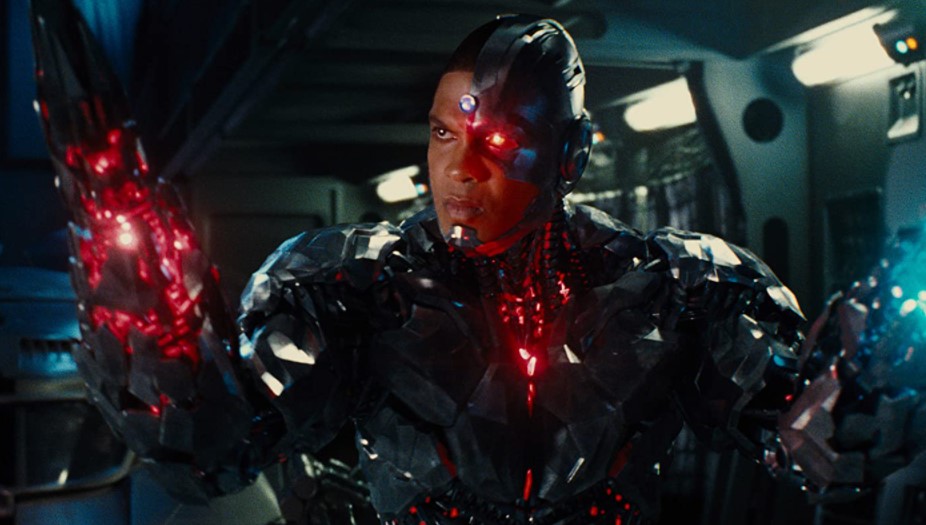 Ray Fisher under no NDA
While Fisher has claimed he couldn't speak about certain things due to signing a non-disclosure agreement (NDA), Sarnoff says that is not the case, and now Fisher's reps state Fisher will be commenting on what Sarnoff had to say at a later time.
Ray Fisher has previously stated that because of a non-disclosure agreement he can't share specifics about the abusive behavior he endured on the set of "Justice League." Is there an NDA that would prevent him from publicly sharing all the details of what transpired on "Justice League"?

Not that I know of. No.

[Editor's note: A spokesperson for Fisher responded to Variety's request for comment with the following statement, "Mr. Fisher is no longer under NDA and will comment further when appropriate to do so."]
Sarnoff also confirmed there are no plans for Justice League sequels or plans for the Ayer Cut of Suicide Squad.
Update: Ray Fisher commented on Twitter as follows:
The investigator hired by @WarnerMedia was brought on to help the company assess and evade legal liabilities.

Continually touting her status as a FORMER federal judge in an attempt to sway public opinion is obvious and desperate.

She is now simply a lawyer.

2/5

— Ray Fisher (@ray8fisher) March 23, 2021
Furthermore:

"There really was nothing that Walter did against Ray, in fact he offered him a role in the Flash movie."

AND

"Walter happens to be a person of color, so he knows what that feels like."

are the absolute definition of tone deaf.

4/5

— Ray Fisher (@ray8fisher) March 23, 2021
Final thought for now:

Rather than trying to convince people on what the Justice League investigation DIDN'T find—how about you start telling them what it DID?

The public is a lot smarter than what you're giving them credit for.

The proof is there.

More soon.

A>E

5/5

— Ray Fisher (@ray8fisher) March 23, 2021