Venom 3 now has an official release date which is thanks to the strikes being over.
Following Sag-Aftra announcing the strike is over on Wednesday, Sony was quick to announce the Venom 3 release date as filming will begin.
Venom 3 will be released on November 8, 2024, from a previous July 14, 2024 release date. The film was in pre-production prior to the writer strike starting in May and the actor strike in July.
The details for the third flick include that Tom Hardy returns as the Lethal Protector, Venom. Juno Temple is also said to be starring along with Chiwetel Ejiofor who is known for playing Baron Mordo in the MCU Doctor Strange movies.
Kelly Marcel is directing who wrote the script with a story by Marcel and Tom Hardy. Marcel also wrote the first two Venom movies. Producers include Avi Arad, Matt Tolmach, Amy Pascal, Kelly Marcel, Tom Hardy, and Hutch Parker.
The first movie was released on October 5, 2018 and the sequel, Let There Be Carnage, on Oct 1, 2021; the flicks have brought in $1.36 billion worldwide.
No plot details for the third untitled film are known but a lot of fans have speculated the Tom Holland Spider-Man could finally appear. Sony owns the Spider-Man film rights with the character on loan to the MCU, so maybe Spidey will be back in the Spider-Man spinoff universe.
Prior to the strikes, Tom Hardy teased pre-production with the following red doodle where some fans think the "3" might also mean an "S" for Spider-Man.
Deadpool 3 is also restarting filming ASAP.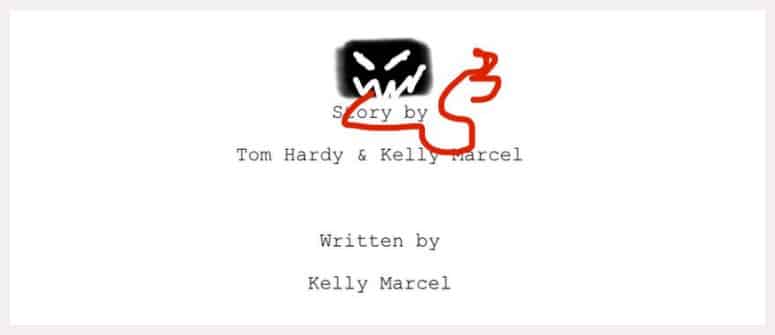 What has Tom Hardy been up to?
While Tom Hardy hasn't been able to film for the past few months, the actor has been keeping busy training. It's known Hardy is a big fan of martial arts and jujitsu.