The Venom 2 box office estimates for its opening weekend offer a lower gross for the first movie as it's estimated the flick could open anywhere from $40 million to $60 million-plus.
Sony is estimating a conservative $40 million over three days at 4,200 locations, which would be half that of the first Venom movie's opening weekend of $80 million; however, Deadline is pushing for a $60M-plus opening weekend, according to tracking and leading exhibitors.
Reactions to early screenings have been overwhelmingly positive from both critics and fans alike, with it said if you like the first one, you should like the sequel, so hopefully, for Sony, Venom 2 is another hit, as the first one brought in over $856 million.
Venom 2 opens tomorrow with advanced Thursday screenings, so we'll get a better picture of the box office. Likewise, the Rotten Tomatoes Score has yet to be released; critics pounded the first movie (30%) but the fans loved it (81%).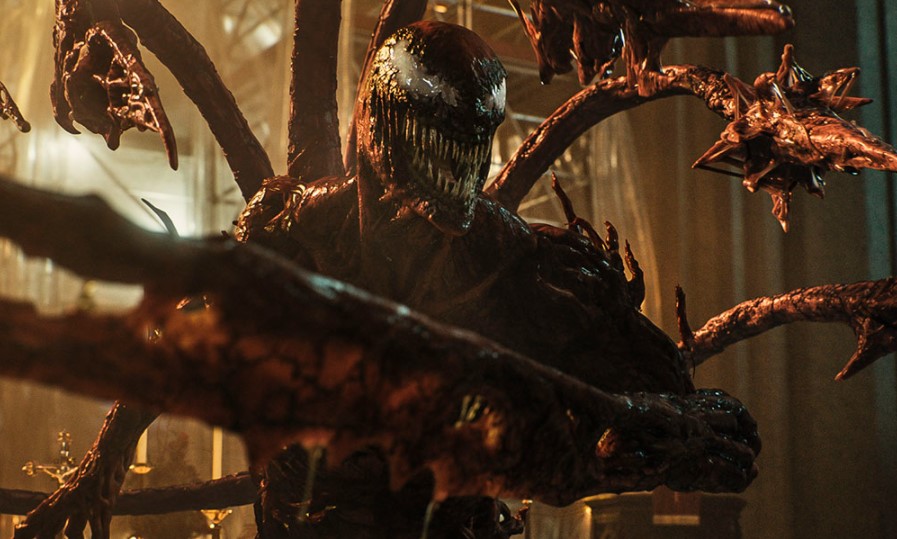 Venom 2 said to be a hard PG-13
Deadline also offers they recently went to a screening and it was jam-packed with fans "and the movie played like gangbusters to great cheers with fans dressed in tow."
Interestingly enough, the site also offers Venom 2 is a lot more mature than the first movie as they offer it's "way too scary for anyone under the age of 10; it's a hard PG-13 with F-bombs," however, the site might be spinning things because the box office might not live up to the first movie's gross.
I'm looking forward to Venom 2 myself as I liked the first movie, and while I have been avoiding the clips and trailers, I hope Andy Serkis hasn't gone the goofy route with Venom to sync with Kevin Feige's goofy MCU as I saw part of that goofy "coming out" rave scene, but with Deadline offering it's a hard PG-13 that is alleviating my concerns a bit.
(via Deadline)