It has previously been reported big plans are underway for Sony's Universe of Marvel Characters, or the SUMC, and now it's realized a Venom trilogy starring Tom Hardy is a part of those plans.
The 40-year-old actor filled in Total Film magazine that the first Spider-Man spin-off will serve as a trilogy: "We've signed up for three of them. So it's very much an open case. We'll see what people's responses are to it. I think it's an awesome character. I love playing both of them."
In the earlier report, it was said if Venom lives up to expectations, the movie will quickly be followed by sequels and standalone films featuring heroes and villains from the Spider-Man universe.
Tom Hardy teases more of the same, but says not to get ahead of themselves: "We all prepped for it to be a standalone universe. So whatever Sony want to attach to it at a later date, it's a fulcrum piece. But let's see what happens when it lands," Tom Hardy said.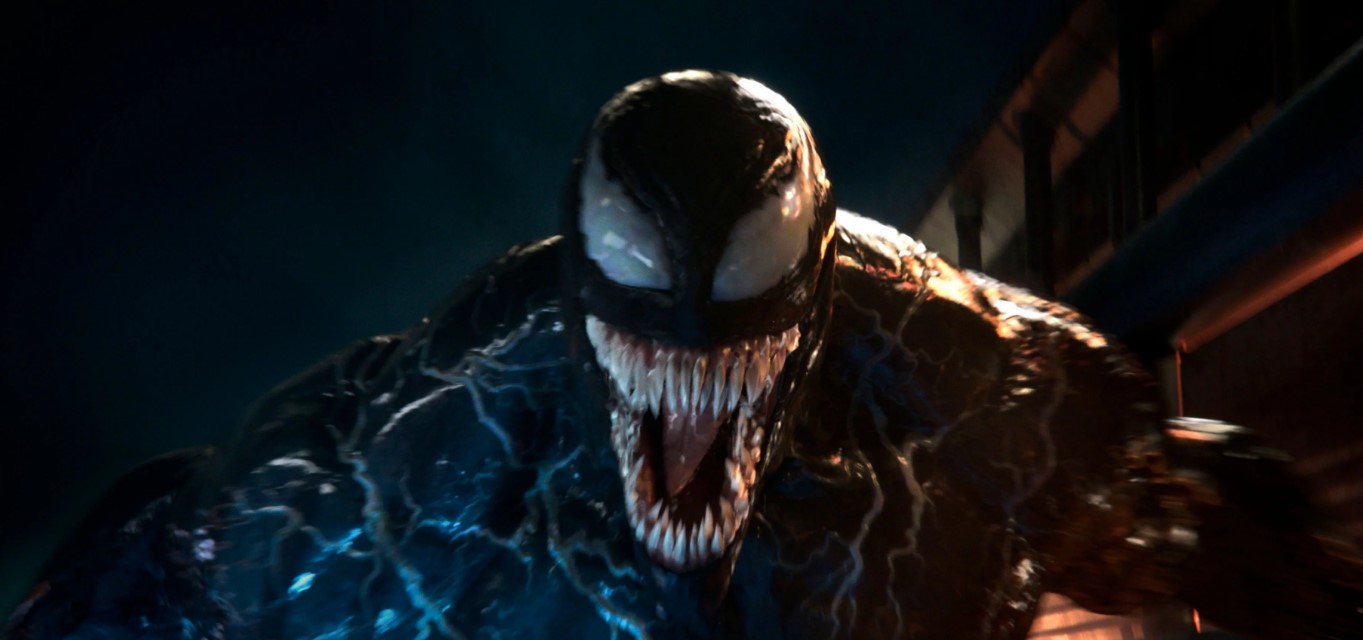 Venom
Regarding what Sony wants to attach Venom to is Spider-Man.
It's reported the reason Sony isn't going to make the movie R-rated is because they want the character to crossover with Spider-Man, which has PG-13 rated movies currently from Marvel Studios.
It's further been said they would like their characters to crossover with other MCU characters as well as the Avengers.
Assuming everything goes well with Venom, and it is currently tracking well, Sony has plans for multiple Spider-Man spin-offs including solo Black Cat and Silver Sable movies, Morbius the Living Vampire starring Jared Leto, Kraven the Hunter, Jackpot, Nightwatch, and Silk.
Watch the latest trailer below.
The film has an October 5, 2018 release also starring Michelle Williams, Riz Ahmed, Scott Haze, Reid Scott and Ron Cephas Jones, with the movie described as: One of Marvel's most enigmatic, complex and badass characters comes to the big screen, starring Academy Award nominated actor Tom Hardy as the lethal protector Venom.