It's been a long ten years, but Marvel Comics finally has gotten rid of Ms. Marvel Kamala Khan, a character that no one likes and a character that never sold well.
Leaked ahead of Wednesday's release, Twitter users posted panels from tomorrow's issue of Amazing Spider-Man #26 where Ethan Van Sciver points out that the few fans of the character call the move by Marvel comics racist and misogynistic (of course). Update: The issue gets released on May 31.
"You know just be happy for me. To me this is good. I'm glad that Kamala Khan, Ms. Marvel is dead. She's a terrible character, obviously, created by SJWs. She is silly. Who cares. So I would just say you know celebrate with me, be happy for me, be happy for people who are happy that Zeb Well's finally eliminated Kamala Khan, and let's enjoy this for as long as it lasts," said Van Sciver. Watch more below.
They killed Ms. Marvel in the comics now.

Interesting choice that seems to be upsetting some people on twitter. pic.twitter.com/5vGD3FUl6p

— MasteroftheTDS (@MasteroftheTDS) May 16, 2023
I'm also celebrating along with Ethan Van Sciver that Marvel Comics killed off Ms. Marvel, as Ms. Marvel has been relaunched — what more than a half dozen times in ten years? Meanwhile, because my favorite characters are white dudes, they get tossed aside for woke representation which was a part of the Marvel NOW! initiative that Kevin Feige is currently adapting for the MCU – and just like I said – is a complete disaster, as it was a complete disaster for the comics.
Ms. Marvel is also the least-watched show on Disney Plus, and the recent "Avengers" video game starring the character is a huge bust, so much so that development has stopped on the game. Why does this character continue to be shoved down our throats? Kamala Khan will next appear in the MCU in The Marvels, which guess what? Is already said to be a complete disaster and is the MCU's most disliked trailer on YouTube.
Watch more from Ethan Van Sciver:
AMAZING SPIDER-MAN #26 cover and synopsis: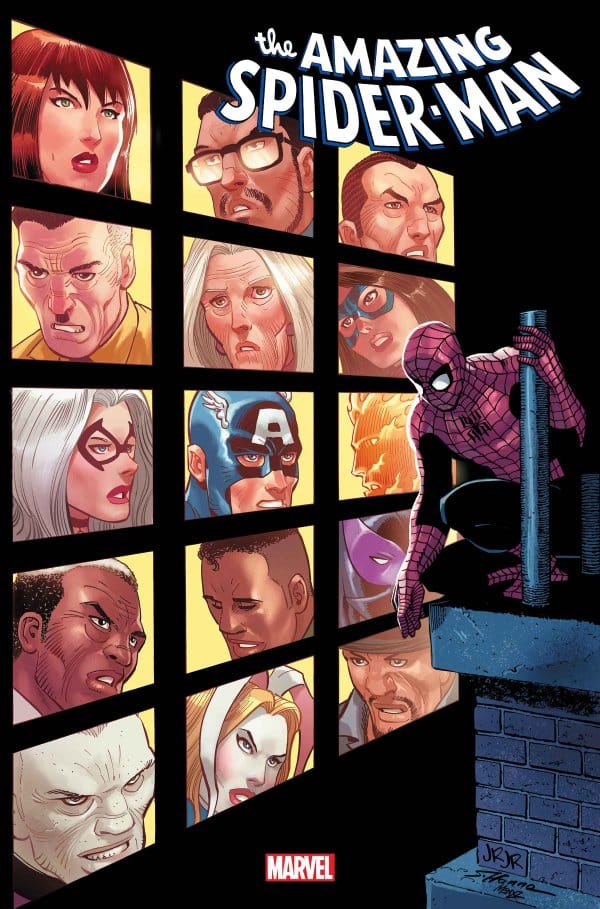 Written by Zeb Wells | Art by John Romita Jr. | Variant Cover by Simone Bianchi | Variant Cover by Pepe Larraz | Spider-Verse Variant Cover by David Talaski | 40 pages | $4.99
Now fully in the present, the Emissary has returned and his power is so far beyond Spider-Man's abilities.The heroes may figure out a way to win, but the cost of victory will be so immense that you may hope they don't…