The Thor: Love and Thunder deleted scenes have been revealed, and sadly, they are just as lame as the movie itself.
It's known that director Taika Waititi shot around four hours of footage, but only two hours made it into the final cut that aired in theaters.
It's also known that some of that footage was pretty epic as it featured Christian Bale's Gorr the God Butcher killing Jeff Goldblum's The Grandmaster and Peter Dinklages' Eitri, as well as Game of Thrones actress Lena Headey was going to appear as a Valkyrie.
Bale said they were some beautiful and brilliant scenes.
"I got to work with Peter Dinklage. That's not in the final film but I got to work with him, he's fantastic," Bale told a YouTuber. "I got to work with Jeff Goldblum. He's not in the final film, either. As you see lots of stuff ends up on the cutting room floor even though it is beautiful brilliant stuff."
It's thought that Waititi basically shot two versions of the movie, with the goofy version we got in theaters, and the second featuring the more serious footage that was cut.
Well, fans voted with their dollars and obviously wanted the more serious version as the flick has actually been compared to that of Batman & Robin and Eternals, and it failed to live up to the box office expectations of Thor: Ragnarok as it only brought in $738 million worldwide at the box office (even less than The Batman).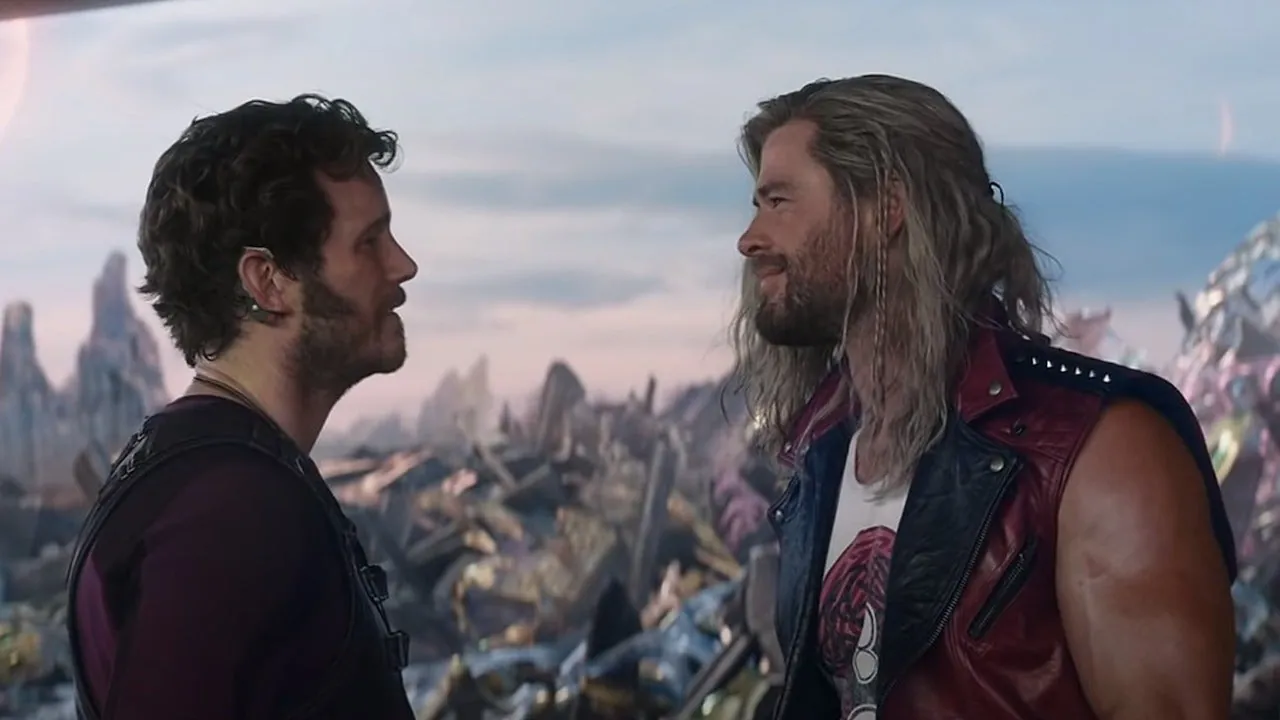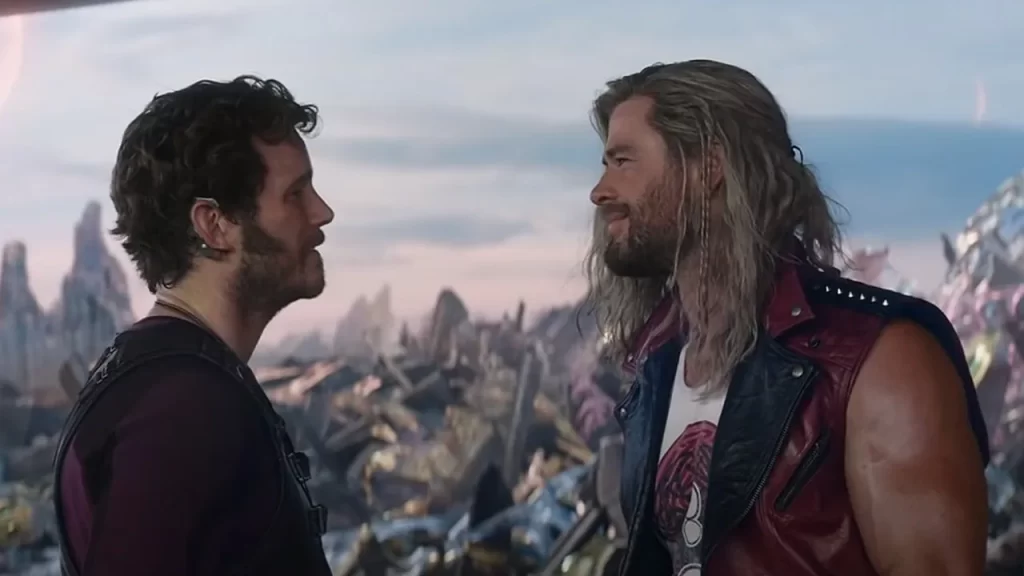 Thor: Love and Thunder deleted scenes:
So for those fans hoping to see some epic footage in the Thor: Love and Thunder deleted scenes, it isn't happening.
Instead, it's more goofy footage:
Deleted Scenes
Looking for Zeus – Thor, Valkyrie and Korg run into a few characters while seeking an audience with Zeus.
Wasting Time – Star-Lord and Mantis convince Thor to help their cause.
A Safe Vacation – A nonchalant Thor chats with a panicked Star-Lord and Mantis in the middle of chaos. An explosion thrusts Korg into the scene.
Fighting For You – Zeus gifts Thor a special tool after overhearing a heartfelt conversation.
Here are the rest of the bonus features:
Bonus Features
Gag Reel – Take a look at some of the fun outtakes on set with the cast and crew of Thor: Love and Thunder
Audio Commentary – Watch the film with audio commentary by director/writer Taika Waititi.
Featurettes
Hammer-worthy: Thor and The Mighty Thor – Trace Chris Hemsworth and Natalie Portman's journeys to becoming Thor and The Mighty Thor, respectively. Watch as the costars speak about the preparation behind embodying their legendary roles and describe how they combine their unstoppable forces.
Shaping a Villain – This featurette introduces Love and Thunder's primary antagonist, Gorr the God Butcher. Shining a light on the man who brings the character to life, this piece highlights his recruitment and process. Then fellow cast and crew reveal personal anecdotes.
Another Classic Taika Adventure – This piece looks back on Taika Waititi's journey taking over the Thor franchise and reinventing the God of Thunder. Revisit the moment Taika was announced as the new custodian of Thor and follow Taika through the production of Thor: Love and Thunder.
Thor: Love and Thunder becomes available on Disney Plus on September 8 and arrives on 4K Ultra HD, Blu-ray, and DVD on September 27.
The flick also stars Chris Hemsworth, Natalie Portman, and Tessa Thompson.
Thor: Love and Thunder Blu-Ray box art: