I think it's safe to say that The Flash is one of the worst superhero movies of all time, as in its third weekend, the DC flick that James Gunn and David Zaslav proclaimed as the best superhero movie of all time has been yanked from movie theaters and has dropped out of the box office charts.
Since nobody has been going to see The Flash, movie theaters decided to yank a large portion of the screenings and instead replaced The Flash with movies that are doing better such as Spider-Man: Across the SpiderVerse (which will beat Batman vs. Superman's domestic cume).
As noted in the following tweet, I believe the norm is that DC movies usually lose around 500 theaters in their third weekend of opening, but The Flash has been removed by over 3x that — losing 1,538 theaters.
#TheFlash finished 2nd full week grossing 1.1M on 2nd THU at US #BoxOffice.
Terrible legs, -61% drop from last THU, (vs #Quantumania 1.5M, -61.4%,#GreenLantern 1.3M, -66.3%) for a 94.2M US cume. Losing 1.538 theatres today.
May cross 100M on SUN
Eyeing a 110M-120M run in the US pic.twitter.com/fU0MNzIXdh

— Luiz Fernando (@Luiz_Fernando_J) June 30, 2023
The Flash has dropped off the box office charts
Deadline also offers an update on the weekend box office numbers where The Flash is nowhere to be found and is now getting beaten out by the likes of Transformers: Rise of the Beasts which is estimated to only bring in $6.5M for the weekend, so that means The Flash is lower.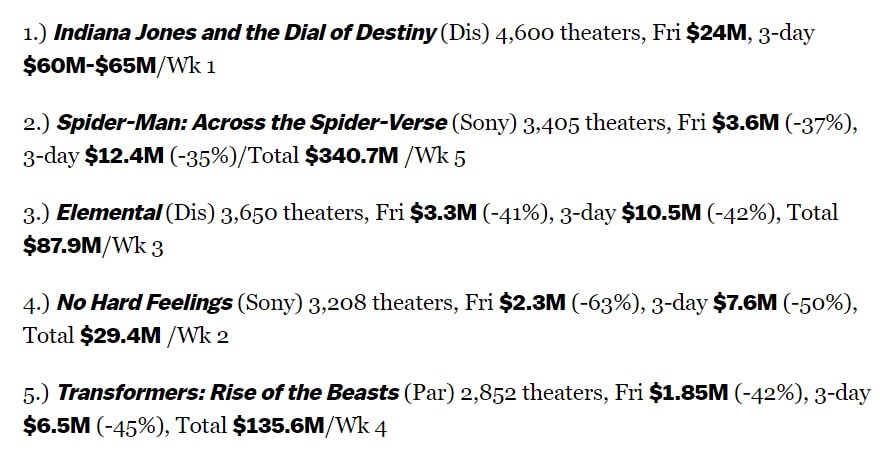 You know that things are really serious when even #RiseOfTheBeasts beats #TheFlash, as #TransformersRiseOfTheBeasts grossed 1.2M on 3rd THU at US #BoxOffice.
Legs improved a lot, dropping just -35.4% from last THU, for a 129.1M cume in the US.
Eyeing a 140M-150M run in the US. pic.twitter.com/MsU9N4yT0Z

— Luiz Fernando (@Luiz_Fernando_J) June 30, 2023
The Flash getting digital release after only 30 days
It has also recently been reported The Flash will be released digitally after only being in theaters a month, so again, that goes to show you no one is watching this piece of trash of a movie that has no villain, has weirdo Ezra Miller playing not one, not two but three characters, has the return of Michael Keaton as Batman not meaning a thing along with Zod and the Sasha Calle Supergirl, doesn't explain who killed the mother, and has VFX that are intentional hideous.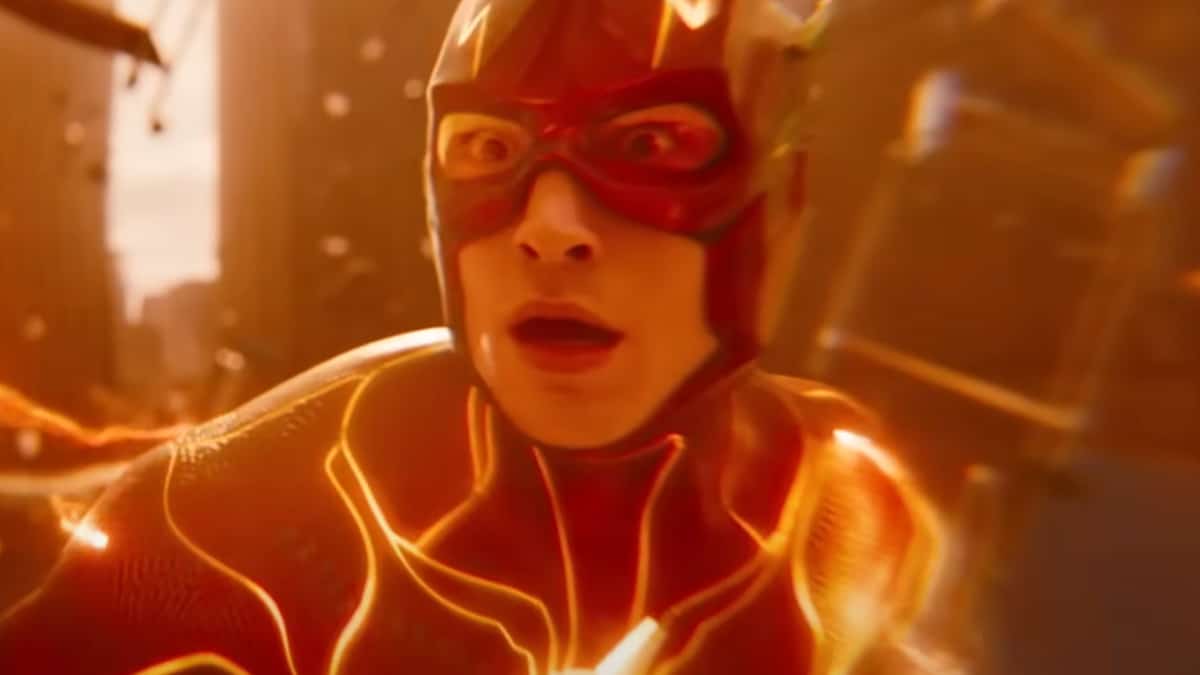 A message to brainless zombie fans:
It's hilarious that some fans are also defending this garbage and claim to like the movie. You want more of this?!
I also responded to one DC fan crying on Twitter that if fans don't like The Flash and it doesn't succeed that it means comic book movies are over as no one will end up financing them. What a complete bozo! If more comic book movies mean more of flicks like The Flash, yeah, I never want a comic book movie financed ever again!
It blows my mind how these zombies settle for anything the studios throw at them. I'm a huge fan and want the BEST possible content they can give me. You think I'll be happy with Nova if it is simply released? No! I want it to be frickin' AMAZING! Take note DC and The Flash fan Twitter shill accounts! Keep eating the garbage don't be surprised if that's all they serve up!