While the writer on the Black Widow movie recently blasted comics, the fans and superhero movies, at least Thor director Taika Waititi has fun while doing it.
In addition to confirming that Natalie Portman won't be playing an original character or having her own identity with the Female Thor, Waititi responds to additional fan complaints on social media about Thor: Love and Thunder.
A fan tweeted that Taika Waititi ruined Thor: Ragnarok "for me" as it features "too much comedy" and that "let's hope he doesn't do the same with Thor: Love and Thunder," which saw Waititi reply in a tweet, "Sorry in advance, suckaaaaaaa."
Another fan remarked that Taika Waititi's writing ruined "Thor, his mythos and his character," and that "I do not want to see [Thor: Love and Thunder] if we are truly getting a Jane Foster Thor" which saw Waititi offer, "I'll ruin your mythos in a minute, baby."
Likewise, a fan tweeted about Marvel's recent announcement at Comic-Con about Thor: Love and Thunder: "I am so depressed about this. There isn't a single announcement regarding this movie that I've liked."
Waititi tweeted back, "There, there. You'll get over it when you realize you don't know what you want until I give it to you."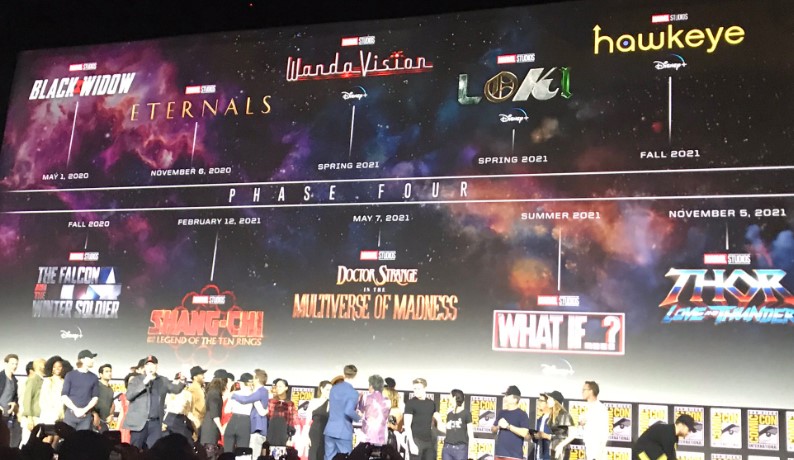 Fans aren't happy with Marvel Phase 4 and Thor: Love and Thunder
Regarding the dissension over Thor: Love and Thunder, fans aren't too happy that Marvel will be replacing another classic male character with a female impersonator, as the MCU Phase 4 slate of flicks looks to be going ultra-feminist in a radical way that also includes Black Widow, Eternals, Doctor Strange 2 and the Disney Plus series WandaVision, Loki, Hawkeye, and What If?
Disney also looks to continue their PC agenda with The Falcon and the Winter Soldier and possibly Shang-Chi.
I'll also add that as a comic book fan, I despised what Marvel did with "Planet Hulk" and "Thor" in Ragnarok, as they made two stories that were pretty dark, serious and awesome come across as downright goofy, similar to James Gunn's "Dance Off, bro" approach to Guardians of the Galaxy. We saw the trend also continued in Avengers: Endgame with the fat and drunk Thor and the goofy and massively disappointing Hulk.
While no doubt the Guardians and Ragnarok films are successful, I and Timelord agree that an approach sticking closer to the original comics would have been just as or even more successful than Feige's attempts at satisfying a zombie audience that doesn't care about the comics, which is why it makes no sense for Feige and the MCU to replace characters instead of simply creating new ones in the first place, unless of course it was a part of a bigger PC SJW leftist agenda.
(via boundingintocomics)