There is some doubt surrounding the Taika Waititi Star Wars movie which actually comes from the director himself and it is now known the film will not be released in 2023, which is the release date previously suggested by Lucasfilm president Kathleen Kennedy.
While doing press for the release of this week's Thor: Love and Thunder movie for Marvel, Waititi was asked about his Star Wars movie where in multiple interviews he said he isn't even sure if it will get made, that he is still figuring out the story, that if it's not ready it's not ready, and that he acknowledged that similar to a lot of Star Wars movies, his Star Wars movie could also get canceled, and he actually forgot Natalie Portman was in the Star Wars prequels and is the mother to both Luke and Leia.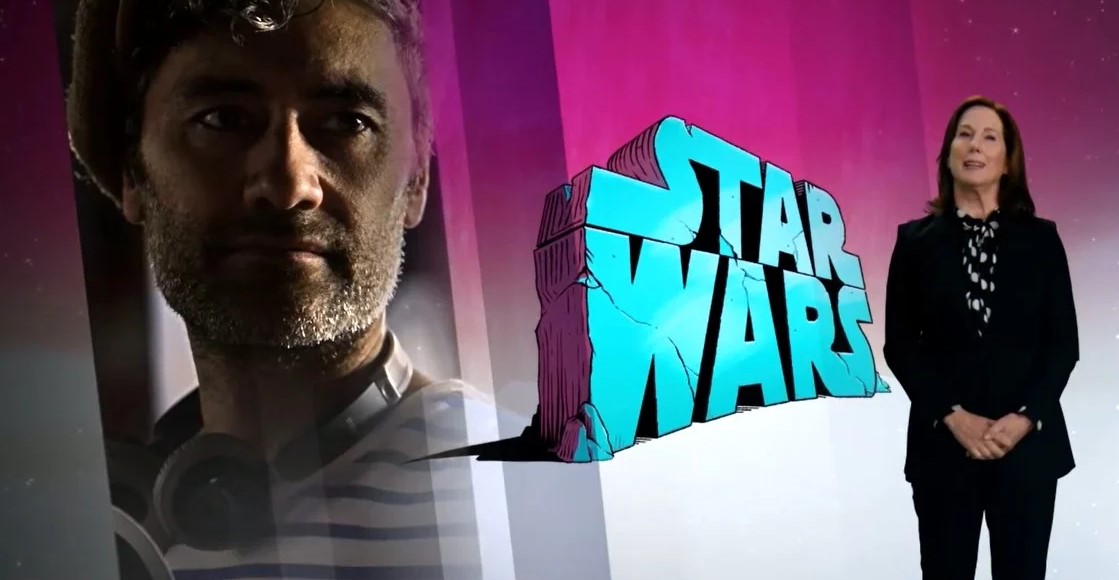 Taika Waititi Star Wars movie is not a sure thing
Regarding the flick possibly not happening, Waititi reveals he still has to hand in his script to see if it gets the okay from Disney and Lucasfilm.
"I'm trying to write the Star Wars idea at the moment," Waititi filled in The New York Post. "I've got to see how that goes, because once I submit it, that might determine when it gets made or if it gets made, even... I am cool as well to take six months off and just go hang out with my kids."
A number of Star Wars movies have been canceled which is mainly due to the reception of Rian Johnson's Star Wars: The Last Jedi and the Disney Star Wars trilogy, so if the Taika Waititi movie never happens, it wouldn't be a surprise.
 We can also add that if Thor: Love and Thunder bombs (currently 70% on Rotten Tomatoes and trailing Doctor Strange 2 ticket sales by 40% with the box office underperforming), that might be another reason why Waititi's Star Wars movie doesn't get made, as following Patty Jenkins failing big time with Wonder Woman 1984, there have been rumors she is out and that Rogue Squadron won't happen. The Game of Thrones creators also seemed to get the boot following the disastrous reception to the end of their series, and of course, Rian Johnson's new Trilogy seems to have been put on permanent hold.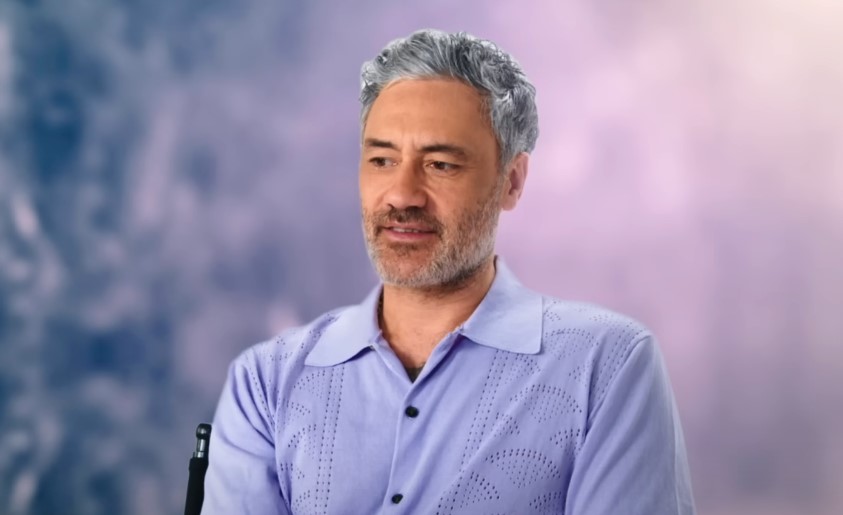 Taika Waititi Star Wars movie not getting released in 2023
Regarding his Star Wars movie not getting released in 2023, Waititi told The Wrap he isn't filming it this year, so we could assume the flick might not actually get released for a couple of years.
"Not this year," Waititi said. "I'm going to be in New Zealand from August until the end of the year with Our Flag Means Death and Time Bandits and during that time I will still be writing. I'm still trying to figure out what the story is."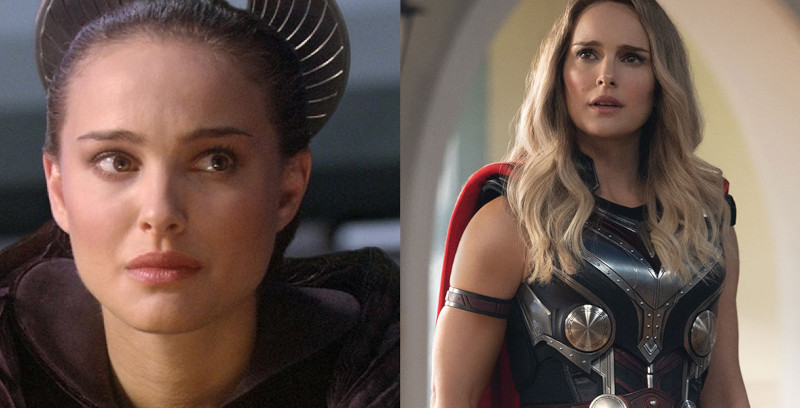 Taika Waititi forgot Natalie Portman was already in Star Wars
As Waititi directed Natalie Portman in Thor: Love and Thunder, he revealed he asked Portman to be in his Star Wars movie, which is rather hilarious, as Portman starred in the three prequels and is the mother to Luke and Leia.
"Natalie said to me, what do you do next? And I said 'I'm trying to work on a Star Wars thing. Have you ever wanted to be in a Star Wars movie?'" Waititi explained to Rolling Stone. "She said, 'I've been in Star Wars movies.' I forgot about those ones [laughs]."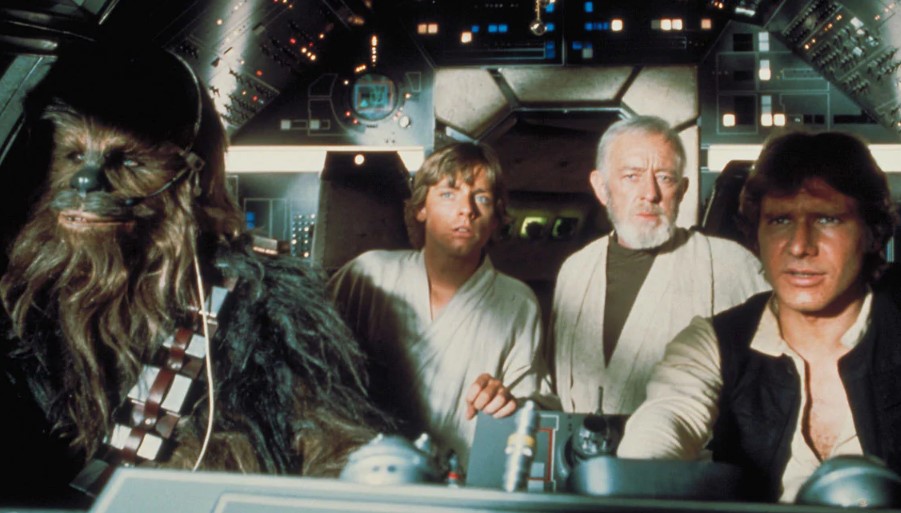 Taika Waititi Star Wars isn't about Star Wars
With Waititi forgetting about Natalie Portman in the prequels, it shouldn't be a surprise when he revealed his movie really isn't about anything Star Wars as he addressed his recent comments regarding how his film is not about "Chewbacca's grandmother."
"I saw on Twitter, someone's like, 'I'd actually really love to see a movie about Chewbacca's grandmother.' And I was like, 'I shouldn't have said that because this is awesome!' But I just feel like for me, I'm never gonna please the fans. You know, I don't want to mess with something that's so treasured," said Waititi. "Also, you feel like you've got to do a lot of research…and I don't have any time [laughs]. I mean, there's thousands of books that have been written, these volumes of books about Star Wars with all those characters. I just don't have time to get through them," explained the director. "So I can't say like, you know, confidently, I'd be able to do something that's like very close to what everyone knows. I'm not promising that I'm not going to do anything like that. I'm just saying: It'd be easier for me to not do that. Would you like to see a Jar Jar Binks movie?"
The Rolling Stone interviewer then questioned if it's not a Star Wars movie why not just make a science-fiction movie which saw Waititi reply as follows.
"You know, what? Whoever said that is actually probably right. Now that I think about it. Like as you were saying that, I was like, 'Yeah, if you take away all of the Star Wars stuff, it's not Star Wars.' So I retract my thing that I said a couple of weeks ago!" replied Waititi.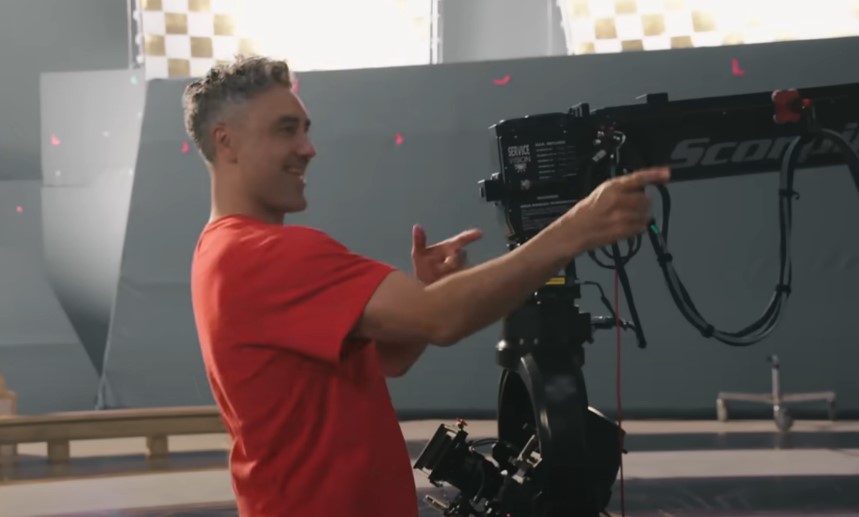 Taika Waititi admits his Star Wars movie could get canceled
Again, as so many Star Wars projects have been canceled under Kathleen Kennedy, Waititi admits his Star Wars movie could, too.
"Might happen to me! And I think Taika [of] 10 years ago would be so panicked and nervous at the prospect of that. But if it's not right, it's not right. If it's not ready, it's not ready," said Waititi. "[With] Star Wars, I don't want to rush. It's something I wouldn't want to just leap into and not feel that it's unique, it's my film, and it makes sense. Because that would be a disaster. I'm writing at the moment. So I'm gonna do my best to come up with an idea that everyone loves."