It's being reported that Taika Waititi is being courted to direct a new Star Wars movie for Disney.
Details are slim with it said that the status of the talks is currently unknown, but the news shouldn't be all that surprising as Taika Waititi directed that stellar last episode for The Mandalorian Season 1 and provided the voice of the fan-favorite bounty hunter droid IG-11.
It's also said it is unknown if Taika Waititi directing Star Wars has anything to do with the Star Wars project in development from Marvel Studios president Kevin Feige.
Earlier also saw it reported that the new Disney Star Wars movies will come under the guidance of The Mandalorian creators John Favreau and Dave Filoni, but again, it's unknown if the involvement of Taika Waititi is a direct result of Favreau and Filoni, but obviously the connection is there.
News of Taika Waititi on Star Wars also follows his latest film, JoJo Rabbit, having been nominated for six Oscar nominations, including Best Picture.
Update: Waititi may be responding to the rumor on Twitter as follows: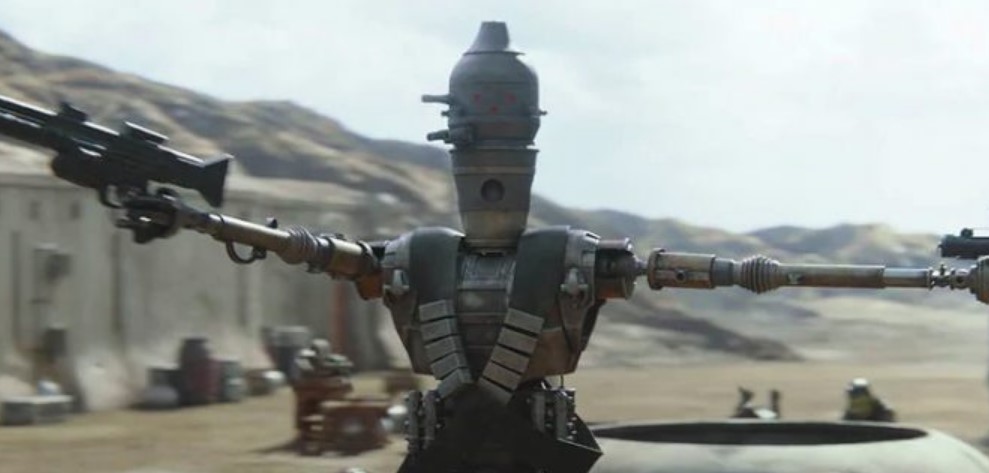 Taika Waititi directed Star Wars The Mandalorian Season 1 final episode
Regarding when Taika Waititi would film the new Star Wars movie is also unknown because he is due to start on Marvel's Thor: Love and Thunder in August and he is in postproduction on the small-budget dramedy Next Goal Wins for Fox Searchlight, and Waititi is also still involved with Warner Bros' on Akira.
Star Wars movies are currently on a big hiatus, so more than likely there would be more than enough time for Taika Waititi to helm a new film.
The Game of Thrones creators recently bailed on Disney Star Wars, and Rian Johnson is said to be working on a sequel to Knives Out, with rumors and speculation offering Johnson is out at LucasFilm and won't be doing his new Star Wars trilogy.
Currently in the works for Disney Star Wars includes The Mandalorian Season 2, which airs this Fall on Disney Plus, and an Obi-Wan Kenobi series is happening which sees the return of Ewan McGregor.
Thor: Love and Thunder gets released on November 5, 2021.
(via THR)