Hot off his cameo in James Gunn's The Suicide Squad, it's now claimed that Taika Waititi is in talks to direct a DC movie.
According to the rumor, Taika Waititi, who is known for Marvel's cosmic Thor movies, spoke with James Gunn and various WB executives while on the set of The Suicide Squad as Waititi played the first Ratcatcher, the father of Ratcatcher 2.
No further details are known, but worth pointing out is that a similar situation occurred when Taika Waititi voiced IG-11 in The Mandalorian and then directed an episode, and Waititi is now writing and directing a Disney Star Wars movie, so perhaps the same is happening at DC.
Waititi also directed Jojo Rabbit and What We Do In The Shadows, and following his untitled Star Wars movie, has the Time Bandits remake in the works and the live-action Flash Gordon movie.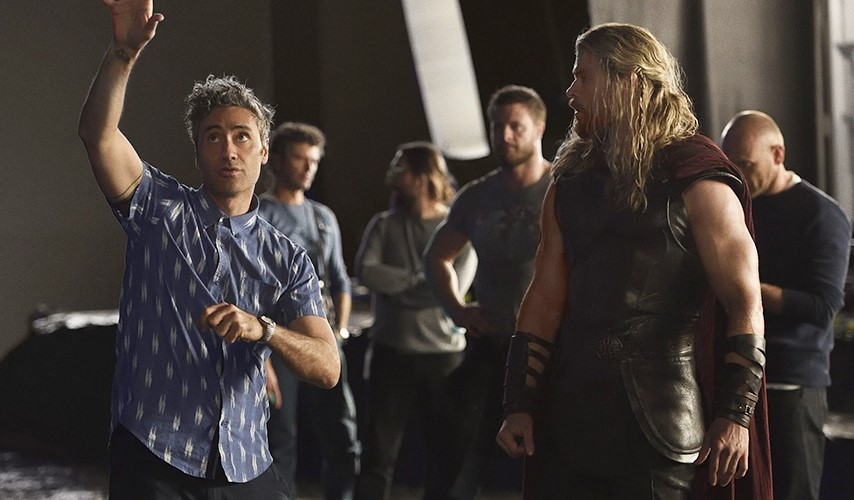 Could Taika Waititi direct DC's Green Lantern?
Taika Waititi does happen to be a fan-favorite director and there is no doubt that he does a good job, so what DC character and movie should he direct?
Since the director has experience with Marvel's space flicks, some fans think the new Green Lantern movie would be a good choice, as a Green Lantern movie is in development said to feature Hal Jordan and John Stewart.
Interestingly enough, Waititi starred in the 2011 Green Lantern movie as the best friend of Ryan Reynolds' Hal Jordan, and Waititi also happens to be featured in the release of Free Guy with Reynolds this week.
The director's Thor: Love and Thunder comes out May 6, 2022 from Marvel where Waititi will also voice Korg as he did so recently in the Deadpool promo.
Reservation Dogs is also now streaming on FX on Hulu.
(via Giant Freakin Robot)