A new Black Superman is seemingly teased by Ta-Nehisi Coates, the writer on the J.J. Abrams reboot of the Man of Steel.
Following the big announcement, Ta-Nehisi Coates took to his Instagram to react to the news with an image of the Superman symbol which has a black background where Coates included a quote from Nina Simone, an African-American songwriter and civil rights activist described as "The Priestess of Soul":
"Though I'm way overdue,
I'd be starting anew..."
—Nina Simone
The symbol of choice from Coates is the version first used to promote the Christopher Reeve / Richard Donner movie, and it's the version the comics also used when Superman returned from the dead after battling Doomsday, so it sounds as if Coates is stating that a new Black Superman is long overdue and they might be doing a nod to the Donner flicks instead of how Zack Snyder took the Henry Cavill version in the opposite direction.
Fans also commented in the post thinking it's a Black Superman as well, which seems to be the case.
Ta-Nehisi Coates Superman Instagram post: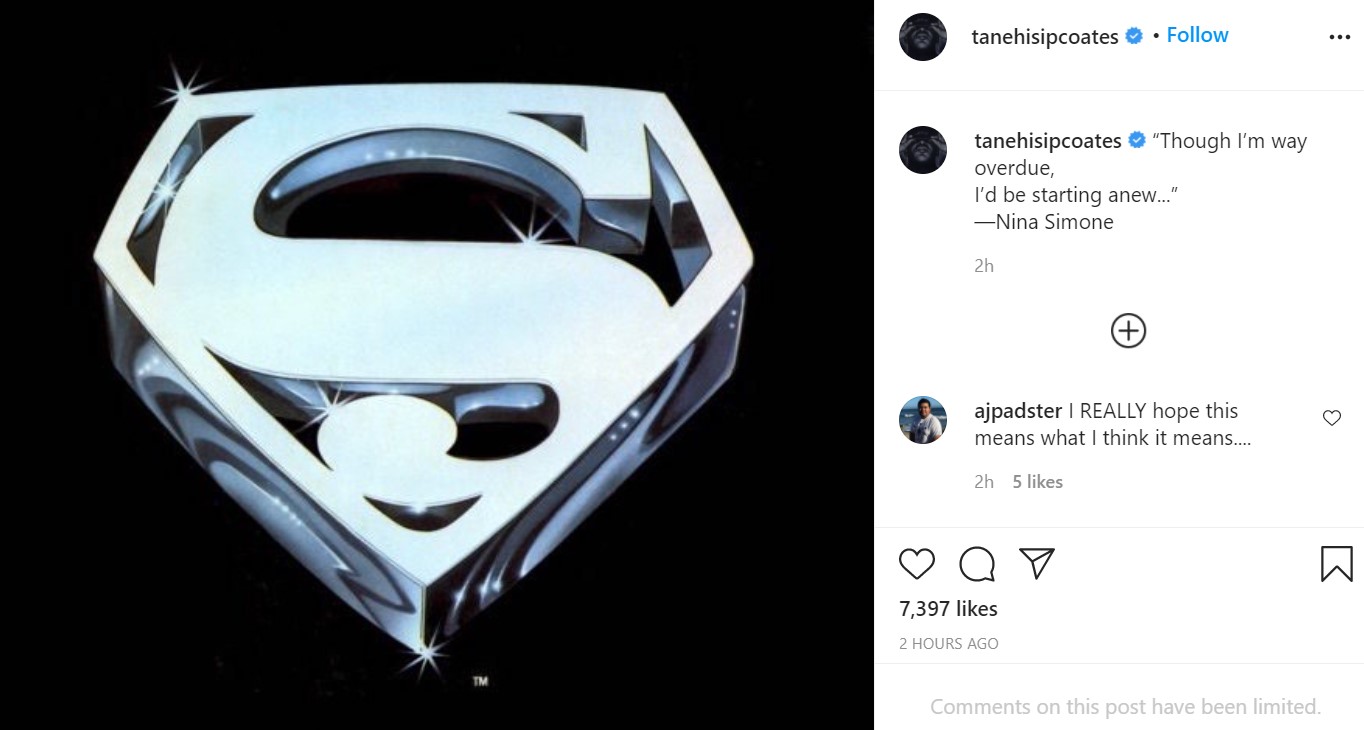 New Superman "adding to the legacy of America's most iconic mythic hero"
The official announcement also saw Coates fill in the Shadow and Black website, who first dropped the news and only reports on news surrounding people of African descent, with:
To be invited into the DC Extended Universe by Warner Bros., DC Films and Bad Robot is an honor," said Coates in a statement received only by Shadow and Act. "I look forward to meaningfully adding to the legacy of America's most iconic mythic hero."
Deadline also seemingly promoted Michael B. Jordan as the possible Black Superman.
J.J. Abrams is producing the reboot with Hannah Minghella producing.