Had Man of Steel not failed at the box office and with half the fanbase, Zack Snyder would have been allowed to do a Superman Man of Steel 2 movie, as well as a solo Batman movie.
As we know, that didn't happen and the Snyder DCEU became a big mess which led to the disappointing Batman vs. Superman flick and the disaster known as Justice League and all the drama that surrounded it.
Well, if Zack Snyder would have gone with Man of Steel 2, the villains of the movie now stand revealed, which includes Brainiac as well as the return of Faora and the Kryptonians from the Phantom Zone.
Via brobible:
We talked about a Brainiac movie. But I do think that the Kryptonians that are in the Phantom Zone are probably still around. And there was always a possibility for their return. Faora and whoever's left. That was a thing that was always out there that we talked about as a possible sequel. I just think it's best to give Superman these extaterrestrial challenges because I think you've got to be careful with — other than Lex Luthor, because, of course, you have to continue with Lex, because Lex is his real nemesis — but I think you really have to look outside of the Earth for challenges for him because of how powerful he is.
Back in the day, there were rumors Man of Steel 2 was going to feature Brainiac and Supergirl; recall the open pod from the movie and the Man of Steel official tie-in comic book.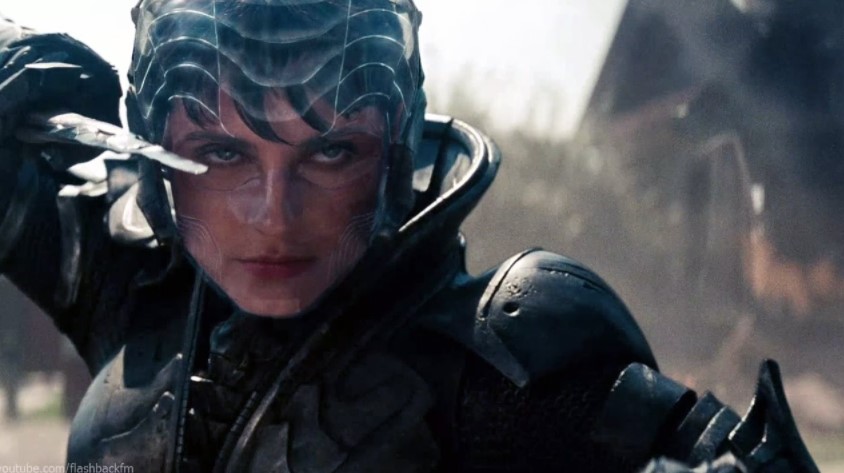 Why Man of Steel 2 never happened
Regarding why Man of Steel 2 never happened, according to insiders, WB wanted Man of Steel 2 to hit a billion dollars at the box office, as it followed the billion-dollar Nolan Batman movies, but when it failed, a last-minute switch was made to bring in Ben Affleck as Batman and his Oscar-award winning writer on Argo.
If Man of Steel would have been a success, Man of Steel 2 would have been green-lit along with a solo Batman movie featuring a younger Batman in his second year of being a hero (sound familiar?) that was going to be played by a pretty boy actor (sound familiar?) by none other than Tyler Hoechlin (sound familiar?) with title The Batman (sound familiar?).
Henry Cavill also would have gone on to have been the face of the DCEU spearheading a shared DC universe leading to Justice League.
Obviously that all didn't happen and now Abrams is being brought in to take over the DC universe, just like I was told two years ago.
But if you want to know the original DC plan?
The writer of the brobible article has it right as the writer has "this theory that Zack Snyder was actually never hired to launch the DCEU," which is 100% true, as back in 2011 when first developing his Superman movie, Zack revealed it was going to be its own thing and separate from Justice League.