Superman: Legacy leaks have hit the net for James Gunn's launch of the DCU starring David Corenswet as the new Man of Steel revealing possible plot details and the villain of the movie.
The info isn't totally new as a lot below has already been said that includes mention of Superman in the Middle East as well as Brainiac.
I'm actually wondering if Gunn rewrote part of the script as the Middle East is obviously a sensitive topic right now. Surely, Gunn doesn't want any more controversy when it comes to himself and doesn't want the start of his DCU to suffer. Also, Dwayne Johnson's Black Adam has a similar plot.
Update: Gunn denies the rumors. A fan questioned Gunn on Instagram, "Please tell us the 'terrorist threat in the Middle East' storyline rumour isn't true." Gunn replied, "It isn't true."
Update #2: Nicholas Hoult cast as Lex Luthor.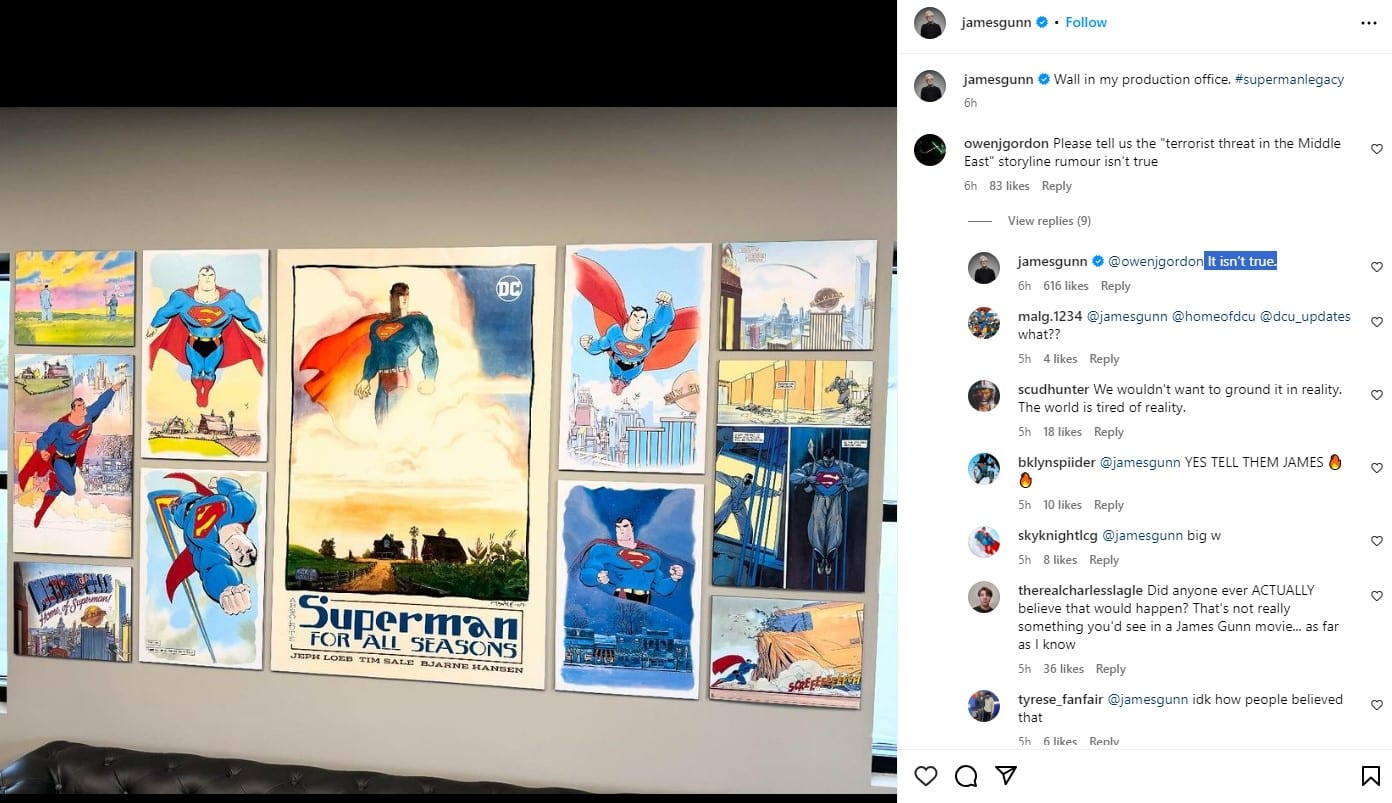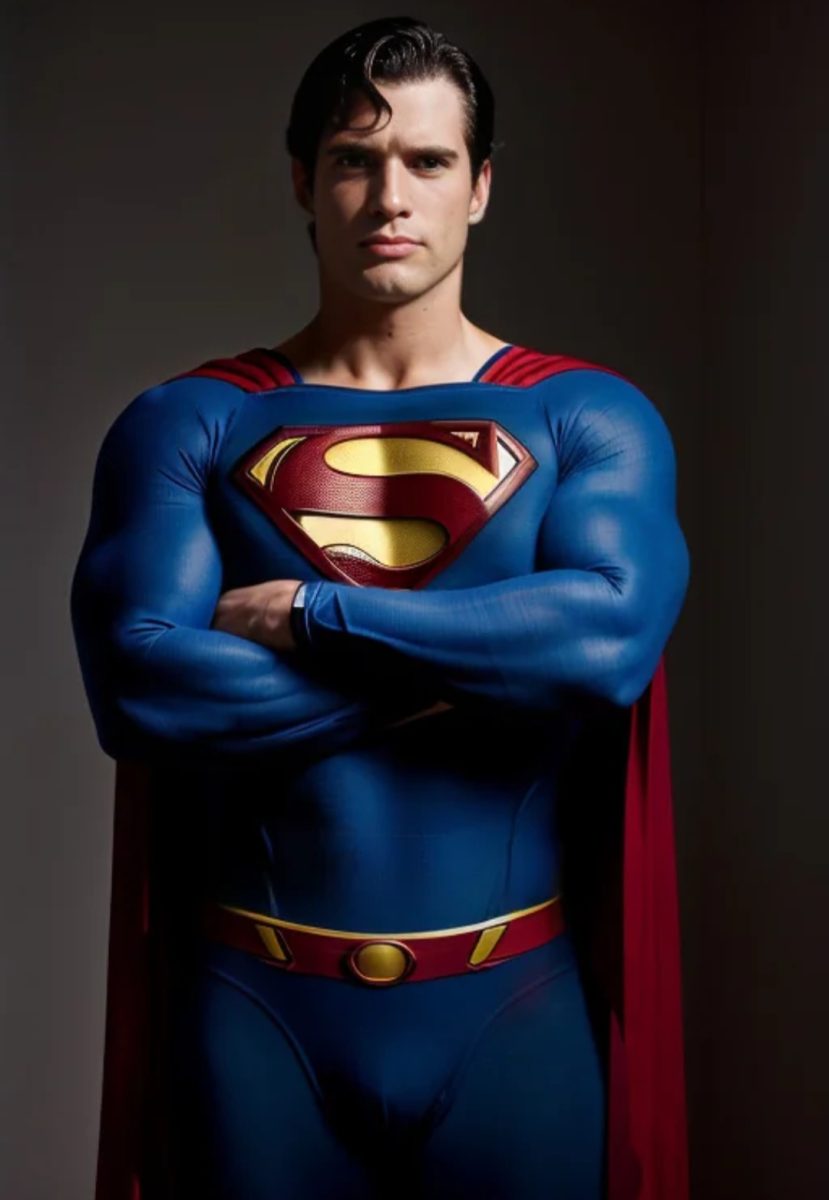 Superman: Legacy leaks:
The leaks come via ViewerAnon on Twitter:
"Heard some stuff about SUPERMAN: LEGACY. I trust the source but this stuff is always fuzzy. Superman's early in his career and isn't widely known. His big public reveal happens in the Middle East, where terrorists have gotten ahold of Kryptonian tech," ViewerAnon tweeted.
The account added, "Waller and Sam Lane send in the Authority to investigate – they believe Superman is responsible. Superman learned of the tech in the Fortress of Solitude and hopes it will be the missing puzzle piece to discover where he comes from."
ViewerAnon continued, "Anyway, the big bad is Brainiac behind everything. As said in the first post, I trust the source but it's all a game of telephone with info passed ear to ear, so we'll see how much of this (if anything) pans out. Sounds solid to me though if it's true."
Two extra bits of info reported also include that Madison Beer tried out for the movie. It's said the role is likely Eve Teschmacher which may have gone to Dove Cameron (also via Twitter).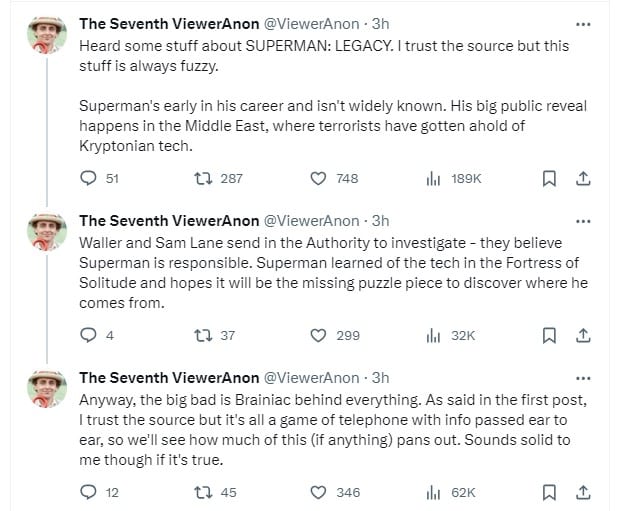 Previous leaks describe characters including Brainiac, Jor-El, and Jimmy Olsen as well as new the David Corenswet suit.
I also previously put it out there that Gunn is really protective of his stuff, so scoopers have to be careful Gunn isn't intentionally putting out fake info.
Superman: Legacy has a July 11, 2025 release date also starring Rachel Brosnahan as Lois Lane, with Isabela Merced playing Hawkgirl, Edi Gathegi playing Mister Terrific, Nathan Fillion plays Green Lantern Guy Gardner and María Gabriela de Faría playing The Engineer from The Authority described as a "villain." A search is also said to be underway for Lex Luthor and Brainiac.
The film is described by DC as telling the story of Superman's journey to reconcile his Kryptonian heritage with his human upbringing as Clark Kent of Smallville, Kansas. He is the embodiment of truth, justice, and the American way, guided by human kindness in a world that sees kindness as old-fashioned.