Superman actor Henry Cavill offers that he was intimidated by Batman Ben Affleck while on the set of Zack Snyder's Batman v. Superman: Dawn of Justice.
The June issue of Healthy For Men magazine has an interview with Henry Cavill where the Man of Steel actor talks how huge Ben Affleck was while meeting him on set (via CBM):
Like most things in life, you put yourself at a certain level, and I thought I was in good shape going into that film. Then I met Ben Affleck. What struck me first was how funny he was, but man was he ripped as well. I've never been the type of guy to get involved in any sort of macho one-upmanship, but I admit I was more than a bit intimidated, and it gave me the desire to push it a bit more, because Ben is really built. The guy is huge. I'm puny by comparison. He is much bigger than I expected, this huge presence and vast physicality. I had to step it up. When you see this mountain of a man walking around set, you think, 'I've got to get to the gym… yesterday.'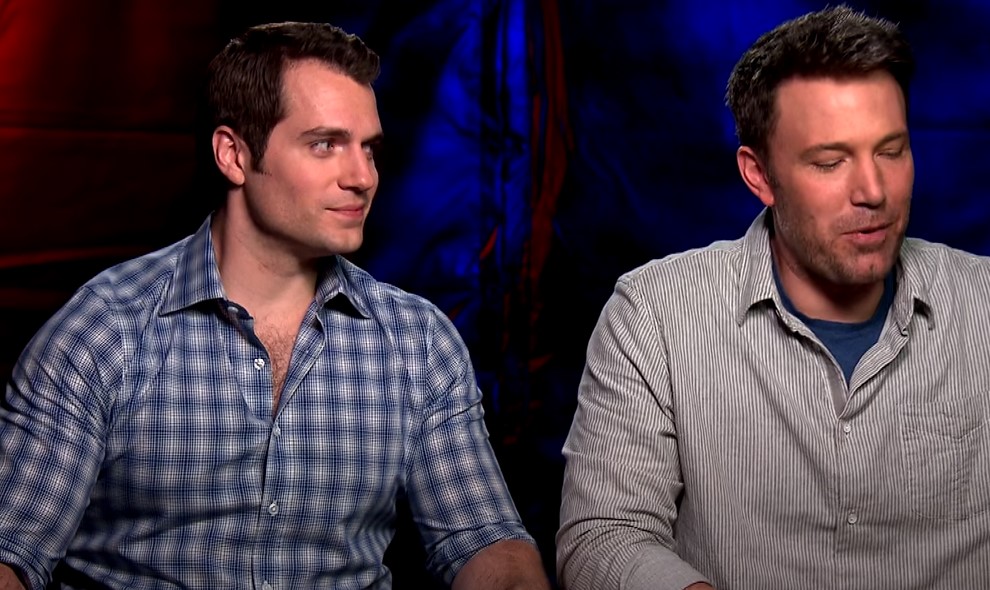 Ben Affleck is listed as around 6'4″ while Henry Cavill comes in around 6'1″ or so, but you can really notice the difference between the two while they promoted the film, as back then, Henry Cavill wasn't as jacked as he is now.
Regarding the latest look of Henry Cavill, since Man of Steel, Cavill has put on a ton of muscle, especially since he was inspired by seven-time Mr. Olympia Phil Heath. Check out the image below.
Henry Cavill jacked Feb. 2019: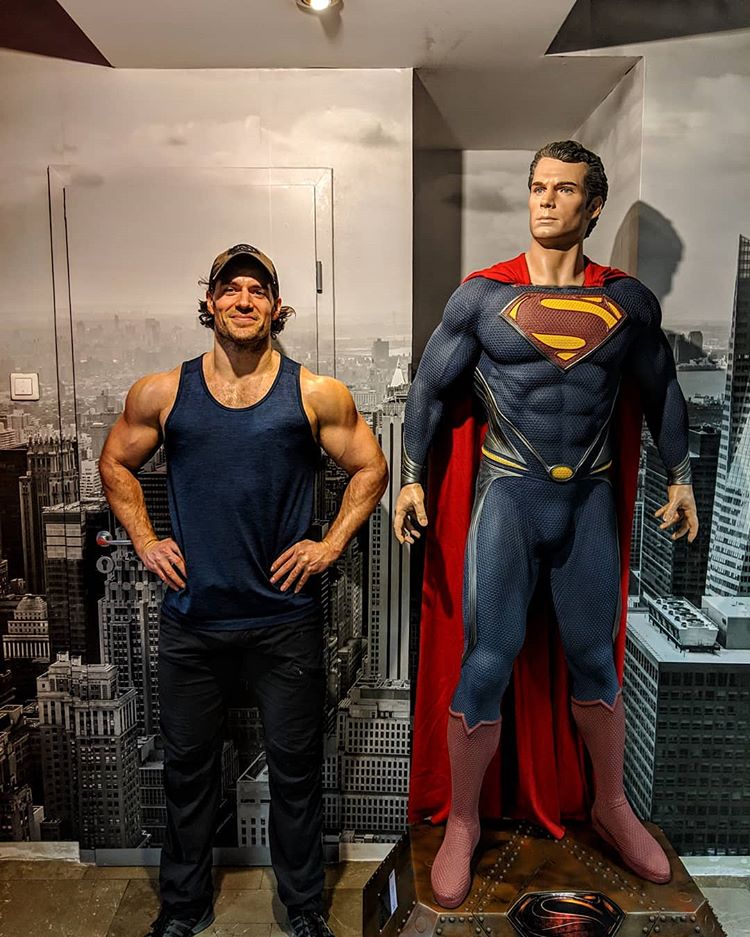 The latest regarding Henry Cavill as Superman is that it's still up in the air, as Cavill revealed to fans last Summer that he dropped out of the role to do the Netflix series The Witcher as nothing was getting developed for Superman on the big screen. Cavill did since state he still considers himself Superman and that he wants to continue the role.
The Witcher Season 2 was getting filmed when the coronavirus hit, with filming currently on hold.
Netlix also recently picked up Cavill and Millie Bobby Brown's new Enola Holmes movie.
Henry has also been keeping busing during the coronavirus lockdown by keeping up with his hobbies and cooking.
Henry Cavill Instagram posts: