It's official, as the Suicide Squad: Kill the Justice League video game has been delayed until 2024.
Rocksteady announced the delay and new release date on social media.
"Suicide Squad: Kill the Justice League will now launch on 02-02-24," states the announcement. "We have made the tough but necessary decision to take the time needed to work on getting the game to be the best quality experience for players. Thank you to our amazing community for the continued support, patience and understanding. There is much more to share in the months ahead and we look forward to seeing you in Metropolis next year."
The delay follows the new trailers released back in February which haven't been well-received by the fans as the number of dislikes outnumbers the likes by around 3-to-1. Rumors then followed the game would be delayed until later this year with another claiming sometime in 2024, which is now the case.
April 13, 2023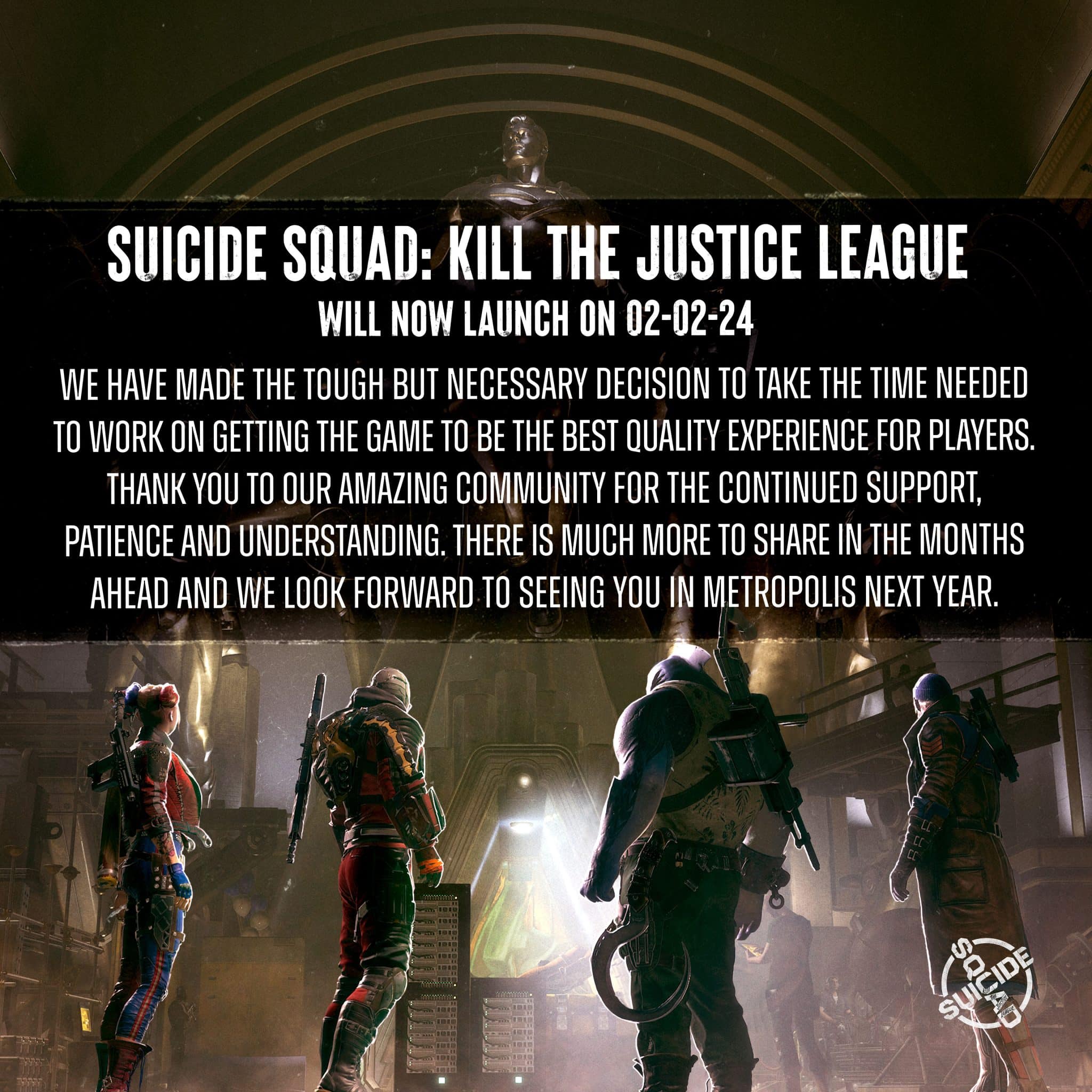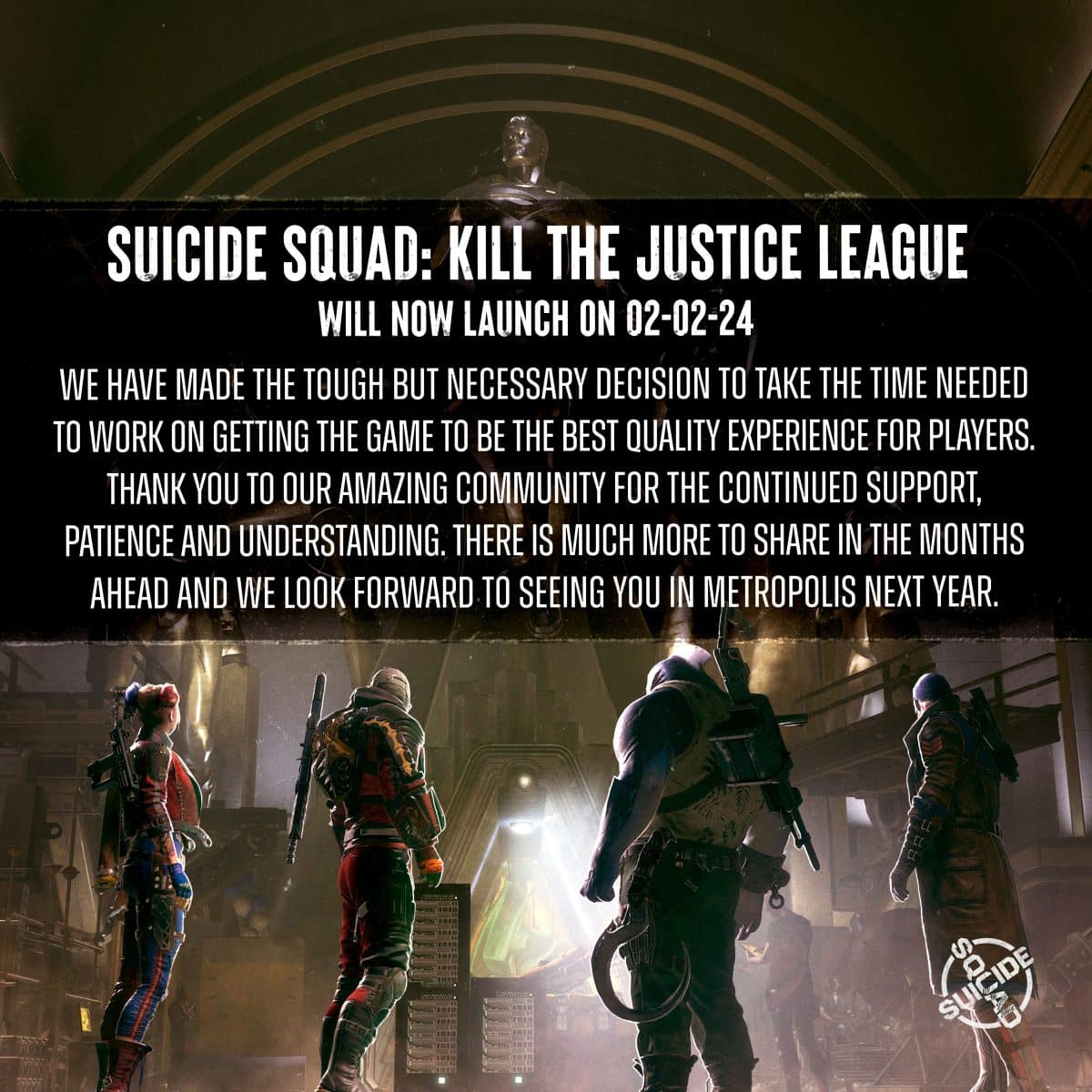 What is Suicide Squad: Kill the Justice League about?
Suicide Squad: Kill The Justice League is described as a new genre-defying third-person action-adventure shooter videogame allowing players to take on the roles of Suicide Squad members Harley Quinn, Deadshot, Captain Boomerang, and King Shark.
Harley Quinn is voiced by Tara Strong, Deadshot is voiced by Bumper Robinson, Captain Boomerang is voiced by Daniel Lapaine, and King Shark is voiced by Nuufolau Joel Seanoa, better known by his All Elite Wrestling (AEW) ring name, Samoa Joe, with Batman voiced by the legendary Kevin Conroy.
The game features an original story set in the DC Universe as the Squad must take on an impossible mission to save Earth and kill the world's greatest DC Super Heroes, the Justice League.
Suicide Squad: Kill the Justice League is a new third-person action-adventure shooter featuring an original, narrative-driven experience that picks up the story five years after the events of Batman: Arkham Knight so players who are familiar with the Batman: Arkham series will see some related narrative elements pop up in the game.
Players can customize their character's look with new outfits, gear, weapons, and other cosmetic items as they progress through the game, and the game can be enjoyed either solo or with up to four players in online co-op.
The game is getting released on PS5, Xbox Series X|S, and PC.