It's claimed that the Suicide Squad: Kill the Justice League video game from Rocksteady Studios has again suffered another delay.
Just a few weeks ago saw new trailers released with the news of a May 26th release date, but according to a reporter for Bloomberg, the game has been delayed yet again which is due to the fan response.
"NEWS: Warner Bros and Rocksteady have delayed Suicide Squad: Kill The Justice League once again, from May to later this year, according to a person familiar. A showcase of the game during a PlayStation stream last month was poorly received by fans," tweeted Jason Schreier.
Schreier added, "This delay also moves Suicide Squad out of a crowded release window that currently includes new Zelda, Diablo, and Final Fantasy games."
Schreier continued, "For what it's worth, a delay like this is mainly for polish, not to overhaul the core gameplay that caused the backlash. Suicide Squad started off as a Game as a Service and will remain one short of a complete reboot, which would require a much longer delay."
Update: Journalist Jeff Grubb has said his sources have filled him in that the game may not be released this year and could be released in 2024 (via YouTube).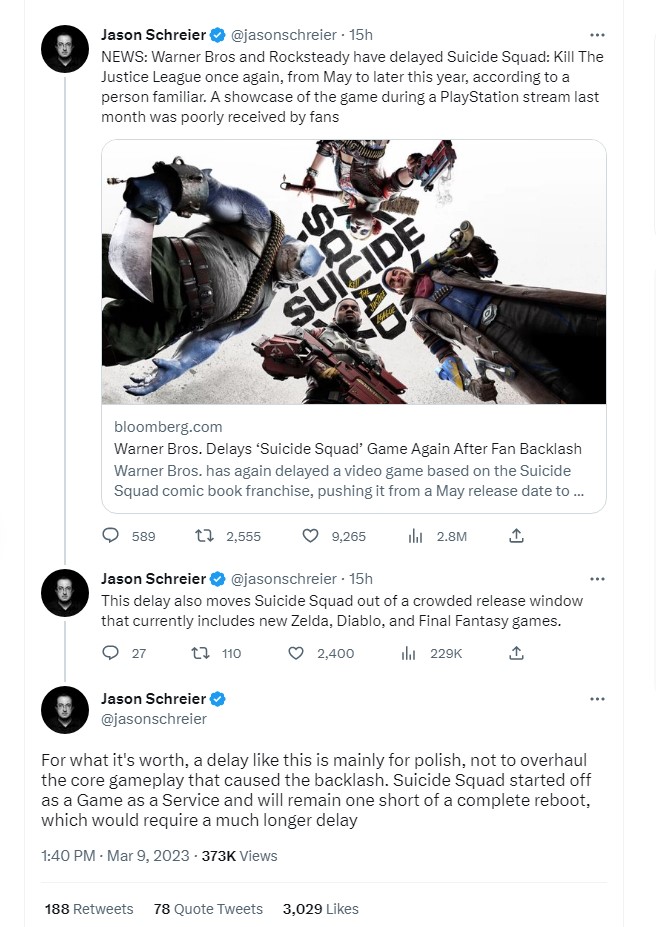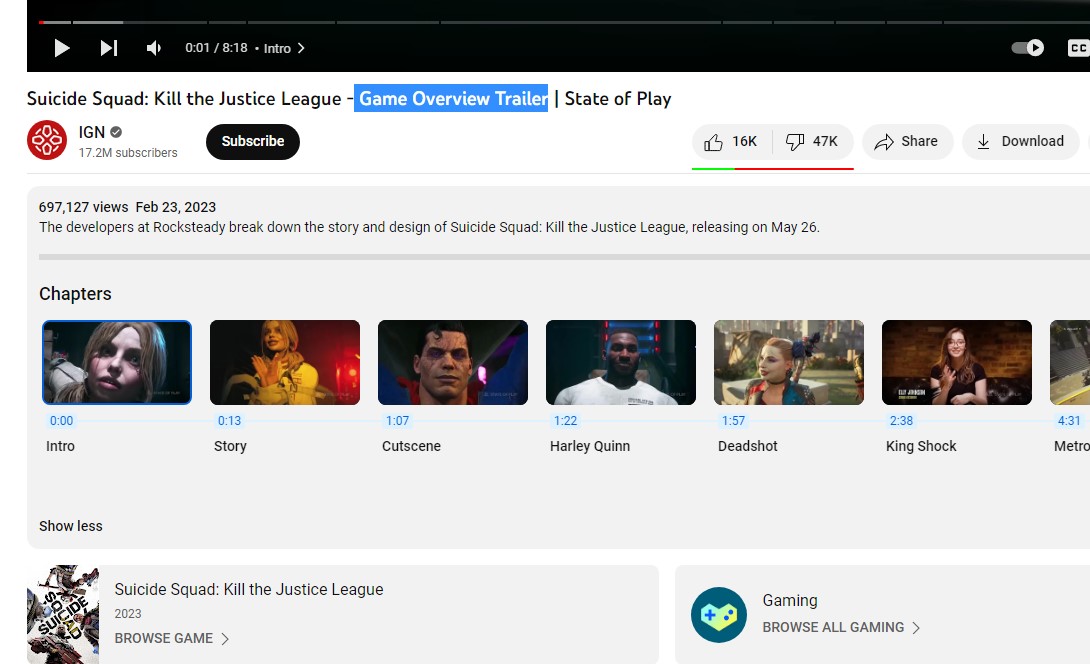 Fans aren't happy with the game
Sure enough, checking the number of dislikes on the YouTube trailers reveals that fans are not liking what they are seeing with the game.
The "Official Behind the Scenes – 'Out of Arkham Asylum'" video has 4.3 dislikes to 1.1 likes on the game's official YouTube channel.
The "Official Co-Op Gameplay – 'No Matter the Cost'" video has 10k dislikes to 3.2 likes.
Over at IGN, it's more of the same with 16k dislikes on the "Extended Gameplay" video and a massive 47k dislikes on the "Game Overview Trailer."
It's unknown who made the call to delay and fix issues with the game, but Warner Bros. CEO David Zaslav has been pretty protective of the DC brand as he is said to have scrapped the Batgirl movie because it would have hurt the brand.
James Gunn is also now in charge of DC who directed the characters, so maybe Gunn chimed in and wants the game to live up to better standards.
It's actually nice to see DC and WB fixing things while games from Marvel aren't doing that well.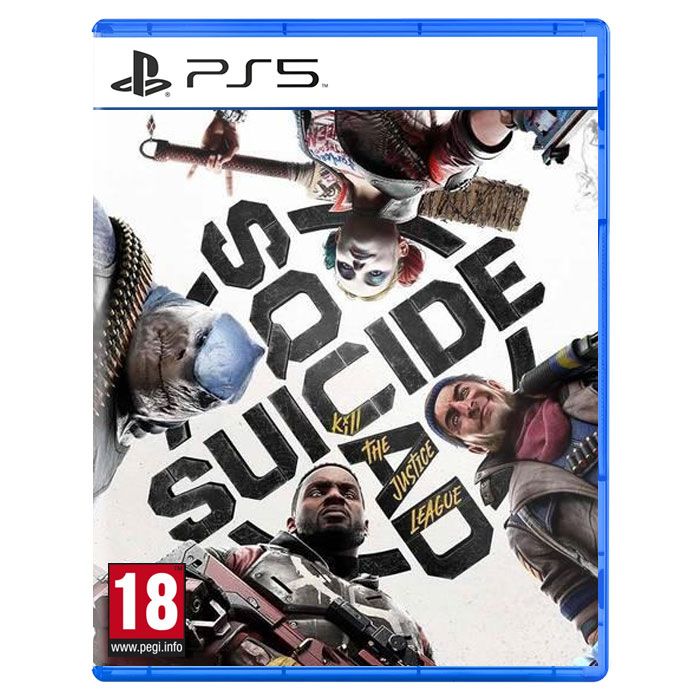 What is the game about?
Suicide Squad: Kill The Justice League is a new genre-defying third-person action-adventure shooter videogame allowing players to take on the roles of Suicide Squad members Harley Quinn (a.k.a. Dr. Harleen Quinzel), the Clown Princess of Crime; Deadshot (a.k.a. Floyd Lawton), the most dangerous marksman alive; Captain Boomerang (a.k.a. Digger Harkness), Aussie assassin extraordinaire; and King Shark (a.k.a. Nanaue), the demigod humanoid shark and rightful ruler of the seas.
Harley Quinn is voiced by Tara Strong, Deadshot is voiced by Bumper Robinson, Captain Boomerang is voiced by Daniel Lapaine and King Shark is voiced by Nuufolau Joel Seanoa, better known by his All Elite Wrestling (AEW) ring name, Samoa Joe, with Batman voiced by the legendary Kevin Conroy.
The game is getting released on PS5, Xbox Series X|S, and PC.