During Saturday's DC FanDome virtual convention, a Static Shock movie is revealed to be in development as well as the relaunch of the Milestone comic book line.
Oscar-nominated filmmaker Reginald Hudlin revealed that a Static Shock movie is in development at Warner Bros.
"We're talking with other divisions at Warner Bros, even those in animated about doing (Milestone Media) feature films, and we're also involved in extending the Milestone characters into new media, like podcasts with a series of stories on podcast. We want to deliver Milestone Media on whatever platform you want," said Hudlin.
No further details about the Static Shock movie were revealed.
Regarding the Milestone comic book relaunch, a digital Static Shock comic is in the works which will be followed by a graphic novel and the return of Milestone heroes Icon & Rocket.
Find more info on the comics below.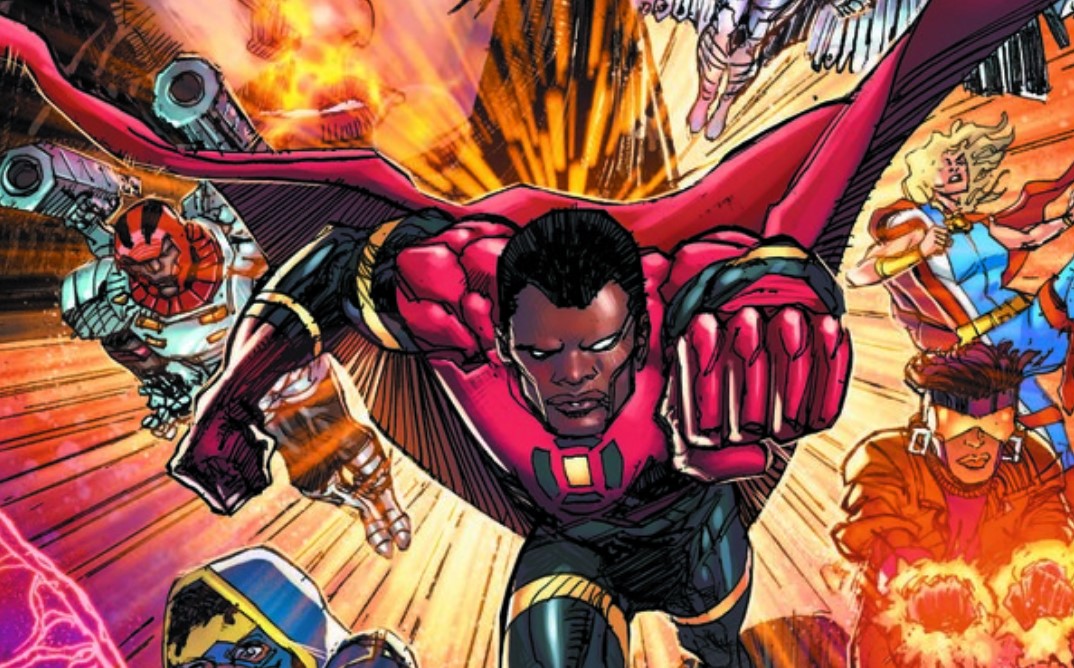 Press Release
DC CONFIRMS MILESTONE RETURN TO PUBLISHING IN FEBRUARY 2021!
All-New Static Shock Digital Comic Series Scheduled to Launch the Line in February 2021
Additional Content to include Static Shock Original Graphic Novel, New Stories Featuring Icon & Rocket and More
Select Content From Milestone Backlist to be Digitally Remastered and Available for Purchase at Participating Digital Retailers September 2020
through February 2021
Milestone Returns #0 Sampler and Classic Milestone stories Available to Read for Free During DC FanDome: Explore the Multiverse on September 12
Fans tuning in to the DC FanDome Hall of Heroes received unexpected and welcome news today, courtesy of a surprise panel announcing the return of Milestone to DC publishing.
Moderator Marc Bernardin and DC Publisher and Chief Creative Officer Jim Lee were joined by Milestone partner/producer Reggie Hudlin and Milestone co-founder Denys Cowan, along with Phil LaMarr, the iconic voice of the Static Shock animated series. The panelists discussed the origins and history of this groundbreaking imprint, the indelible impact and legacy of Milestone co-founder, Dwayne McDuffie. Hudlin also discussed plans to create multimedia opportunities spotlighting Milestone characters, including feature films, animated movies and podcasts
Milestone's return to publishing will be led by an all-new Static Shock digital comic series scheduled for February 2021. Future offerings will include a Static Shock original graphic novel written by Hudlin with art by Kyle Baker, plus the return of Milestone heroes Icon & Rocket, also written by Hudlin with art by Cowan and more to be announced.
But fans won't have to wait until February to experience or rediscover Milestone, as Lee announced several publishing initiatives for 2020. Beginning in September through February 2021, DC will digitize classic stories from the Milestone library and make them available for purchase at Comixology, Amazon Kindle, Apple and other participating digital retailers. A list of titles will be announced shortly, and more titles will be added as they are remastered for a digital format.
During DC FanDome: Explore the Multiverse on September 12, fans will also have a chance be introduced to these characters and stories. Milestone Returns #0, a 17-page sampler, will be available to read free for 24 hours. Written by Reggie Hudlin with Greg Pak and cover by Denys Cowan and Chris Sotomayor, the sampler will introduce and re-introduce fans to Milestone characters such as Static Shock, Icon, Rocket, Duo and others. The sampler features art by an incredible lineup of Talent, including Cowan, Jim Lee, Ryan Benjamin, Khoi Pham, Scott Hanna, Bill Sienkiewicz, Don Ho, Alex Sinclair and Deron Bennett.
In addition, the following titles from the Milestone library will also be available to read free for 24 hours during the event:
Static Shock (2011 – 2012) #1
Static Shock (2011 – 2012) #2
Xombi #1
Xombi #2
Hardware: The Man in the Machine (2010)
Icon: A Hero's Welcome (1996)
Icon Vol. 2: The Mothership Connection (2010)