Michael Giacchino, the composer behind the J.J. Abrams Star Trek movies, Rogue One, and Matt Reeves' Apes films and upcoming The Batman, offers some insights into Star Wars: The Rise of Skywalker.
In addition to discussing how he is composing The Batman, Michael Giacchino fills in the Preston & Steve Show on 93.3 WMMR that Star Wars: The Rise of Skywalker is super cool, that fans should love it and that it should make fans cry:
Yeah, I did. I went and watched him film some of it, and I've seen parts of it. I can't say too much about it but it is going to be really super cool. Obviously you must have seen the trailer that just came out, which is amazing and has amazing footage. It's just great. I've been talking to him about a lot actually lately, because he is in the throws of it, trying to just finish this thing. They only have a couple weeks left before they have to turn it over and start doing all the sound work and everything. So it's a crazy time for him, but he's working his as- off and he's really making something really fun that I think you're going to absolutely love and you are will probably cry at some point.
Not only did Michael Giacchino visit the set of Star Wars: The Rise of Skywalker but he also teased that he may have a cameo role in the flick as a stormtrooper, as he also appeared in The Force Awakens as Stormtrooper FN-3181.
What is also interesting about Giacchino stating he has been talking to Abrams a lot as of late is that I was told Abrams is taking on Superman and Green Lantern for the DC film universe, so with Giacchino on The Batman, perhaps he is talking with Abrams about scoring Superman, Green Lantern and/or additional DC films.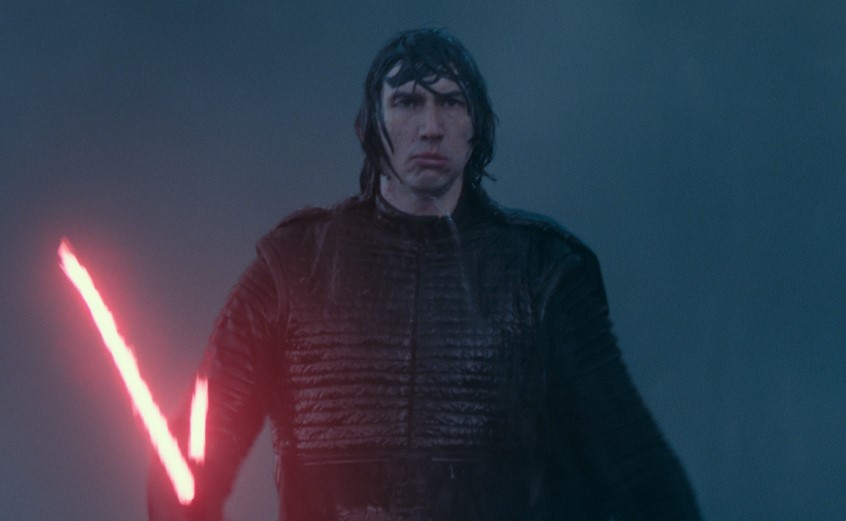 Star Wars: The Rise Of Skywalker gets released December 20, 2019 directed by J.J. Abrams and stars Carrie Fisher, Mark Hamill, Adam Driver, Daisy Ridley, John Boyega, Oscar Isaac, Anthony Daniels, Naomi Ackie, Domhnall Gleeson, Richard E. Grant, Lupita Nyong'o, Keri Russell, Joonas Suotamo, Kelly Marie Tran, and Billy Dee Williams.
Synopsis: Lucasfilm and director J.J. Abrams join forces once again to take viewers on an epic journey to a galaxy far, far away with Star Wars: The Rise of Skywalker, the riveting conclusion of the seminal Skywalker saga, where new legends will be born and the final battle for freedom is yet to come.
Star Wars: The Rise of Skywalker final trailer: