Just last week saw it confirmed that composer Michael Giacchino will be scoring the music for The Batman, and now it is learned the theme is already finished.
Giacchino spoke with the Preston & Steve Show on 93.3 WMMR offering, "In fact, I have already written what will be the theme for the movie because I was so excited about doing it, I just sat down and did it already. So Matt has that in his back pocket right now and is using it just to inspire him as he is finishing writing and doing the things he has to do to prepare for directing. It's not often that I do that. I was just so psyched to be a part of this. I was like, 'I just want to start working on this now,' because I am not really going to be recording it until 2021."
Giacchino also offers his thought process behind scoring The Batman and other movies.
"You were asking about thematics and coming up with them. I want to ask you, 'Have you ever sort of closed your eyes, and I know you have, ever closed your eyes and said I'm Batman?'" And just imagined what would it be like to be Batman. Right. You've done that.," Giacchino said. "So you have this feeling inside of what you think that is, and whether it's a meditative state, or whatever it is, you do that, and it is about reaching in and finding that feeling, so that's whatever I am working on, that's what you have to kind of have put your self in a headspace as these characters and what does it feel like to be them."
As noted, we see Michael Giacchino says he won't be recording until 2021, which means that while the overall theme for the movie is finished, he still has yet to finish the score for The Batman.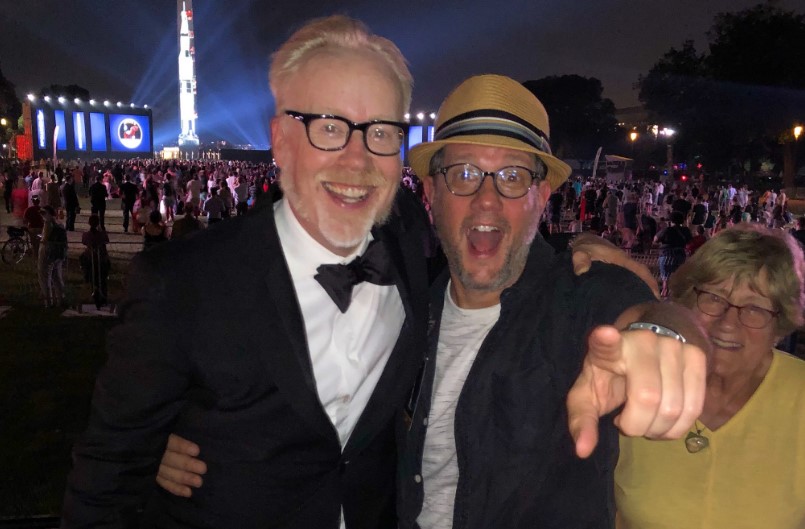 Michael Giacchino scoring The Batman
The Batman has a June 25, 2021 release directed by Matt Reeves and films at the start of next year, starring Robert Pattinson as the titular character and Bruce Wayne, Jeffrey Wright as Commissioner Gordon, Zoe Kravtiz as Selina Kyle, aka Catwoman, Paul Dano as Riddler, with Penguin and additional characters yet to be cast.
Rumors offer the movie will be adapting the DC Comics "The Long Halloween" storyline and explores a detective case where people start dying in strange ways so Batman must go deep into the dark world of Gotham City to find the clues and solve the mystery/conspiracy connected to Gotham City's history and criminals.