A new Star Wars rumor hits the net offering that the Expanded Universe character, Mara Jade, is coming to Disney Plus in a live-action series.
According to the rumor, the Mara Jade series has been in the works for over a year or so.
In the Star Wars Expanded Universe (which means everything outside of the George Lucas movies and Clone Wars animated series) Mara Jade is the wife to Luke Skywalker and mother to Ben Skywalker; she first appeared in the Timothy Zahn's novel, "Heir to the Empire."
Back in 2018 saw Timothy Zahn, who retains some rights to Mara Jade, offer that he was going to try to get the character involved with Disney LucasFilm.
"If there was a generic, or organic, spot for her to fit into a story… I promise people, I will pitch it to the Lucasfilm story group, and then, it's their decision whether to allow it or not," Zahn said.
Obviously, the Star Wars canon universe of Mara Jade would be different as Ben is Ben Kenobi in the movies, aka Kylo Ren, played by Adam Driver.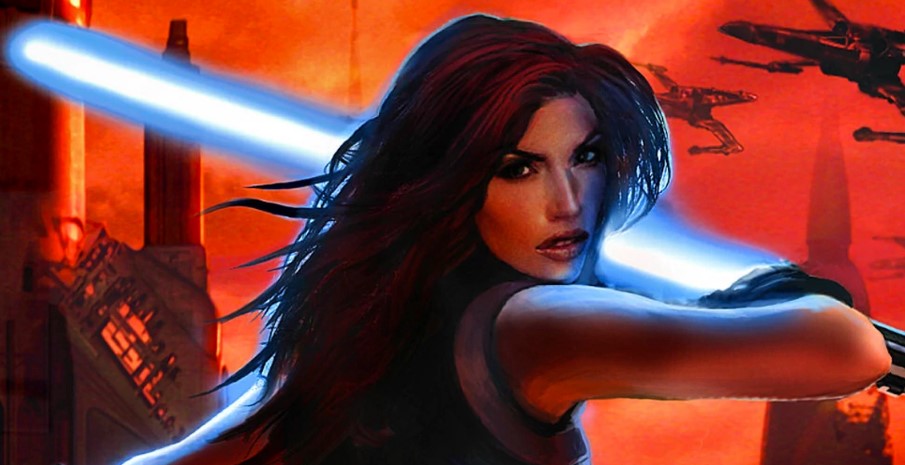 Mara Jade may become Star Wars canon
In the books, Mara Jade is actually at one time a secret agent of The Emperor, having trained under Palpatine and executed his orders.
The Thrawn Trilogy novels depicts Mara's first confrontation with Luke Skywalker, whom she has sworn to kill to avenge Palpatine's death, as Palpatine sent Mara a fake image showing that both Luke and Vader turned on and killed him, as well as a mental command to assassinate Luke, with Luke, in turn, promising to help Mara break free of the Emperor's hold at any cost.
Mara Jade is really popular amongst Star War fans and would make an interesting addition to Disney Plus, which has The Mandalorian debuting in November, the Rogue One prequel starring Diego Luna as Casian Andor in the works, as well as the Ewan McGregor Obi-Wan series.
The only problem I see is that Mara Jade is a redhead which Disney might race bend, as Disney has replaced a lot of those characters as of late including The Little Mermaid two times and Marvel's Eternals (actually all of Hollywood has been doing that for "some reason"), which wouldn't be good news at all if the same happened to Mara Jade.
The rumor comes from Mikey Sutton who recently shared the Marvel Wolverine vs Hulk movie info as well as Doctor Doom and Galactus.