It is being reported that Ewan McGregor is in talks to star in a Star Wars Obi-Wan Kenobi series for Disney Plus, which was previously rumored back in February.
While no official details are known about the Obi-Wan Kenobi series for Disney Plus, according to the previous rumor, the initial plan for Obi-Wan was for a movie to start filming after the debut of Solo, which is why Ewan McGregor attended the Solo premiere, but following the disappointing box office, things changed at Disney.
The rumor offered that Obi-Wan is the next top priority and will be a Star Wars limited TV series happening on the Disney Plus streaming service featuring possibly as many as six episodes. According to the rumor from February, the movie script was great, so the series looks to be just as good, with the bonus being more content will be featured in a TV series than a 2-hour movie.
Update: A separate rumor offers Darth Vader will be a part of the series.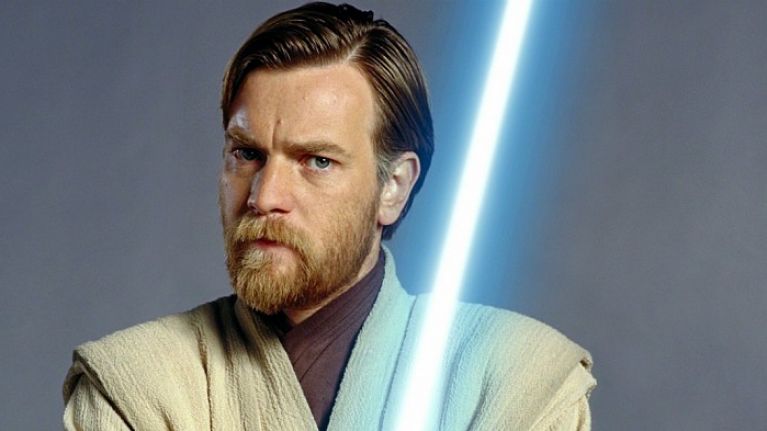 Ewan McGregor back for more Star Wars as Obi-Wan Kenobi
Last year also saw Disney register companies in the UK which also strongly hinted at a Star Wars Obi-Wan series.
Ewan McGregor played the character in the prequel Star Wars movies for George Lucas and is starring in the upcoming DCEU Birds of Prey movie as the villain Black Mask and The Shining sequel, Doctor Sleep, as the young Danny Torrance now all grown up.
The Disney Plus streaming service will also have two additional Star Wars shows including The Mandalorian from John Farvreu starring Pedro Pascal, and the Rogue One prequel starring Diego Luna back as Cassian Andor.
(via Deadline, SWNN)