Star Wars: The Last Jedi continues it success from its $45 million Thursday night previews as its Friday total (which includes Thursday) stands at a whopping $104.78 million–giving Star Wars: The Last Jedi the second largest Friday opening ever behind only Star Wars: The Force Awakens ($119.1 million).
Star Wars: The Last Jedi now has an estimated $200 million + opening weekend.
The worldwide gross for the movie is also currently at $165,587,000.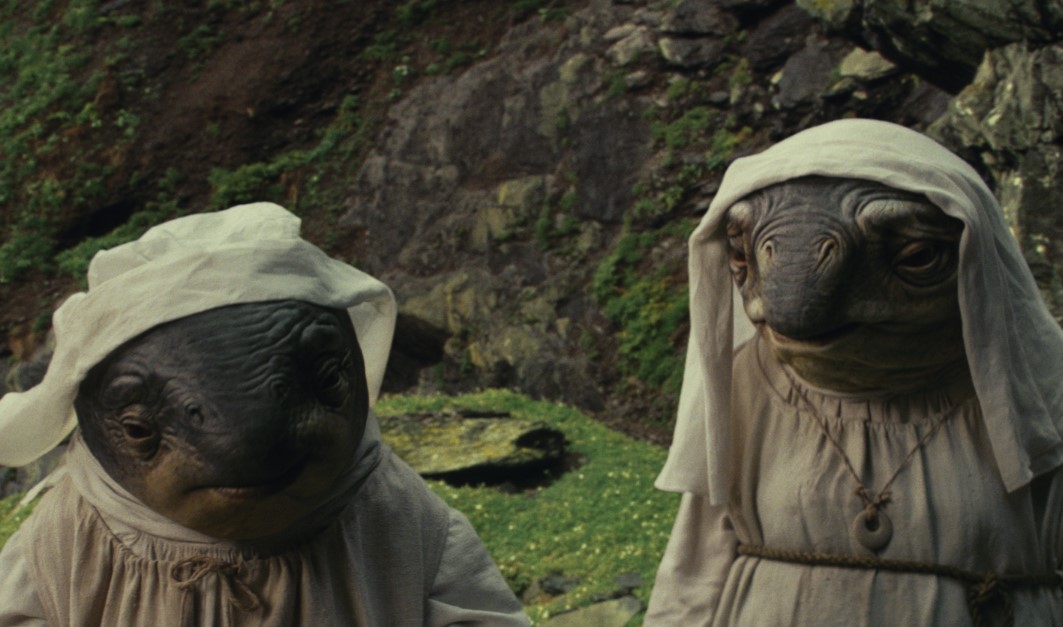 Things get interesting over at Rotten Tomatoes, which has Star Wars: The Last Jedi with a critic rating of 93% Fresh; however, the audience score is listed at only 57% liking the movie, which ties it with Episode 2 – Attack of the Clones in being the least liked Star Wars movie.
Here are the audience scores for the Star Wars movies:
Episode 1 – Phanom Menace: 59%
Episode 2 – Clone Wars: 57%
Episode 3 – Revenge of the Sith: 65%
Episode 4 – New Hope: 96%
Episode 5 – Empire Strikes Back: 97%
Episode 6 – Return of the Jedi: 94%
Episode 7 – The Force Awakens: 88%
Rogue One: 87%
You can read my review of Star Wars: The Last Jedi where I pretty much go over everything wrong with the movie.
In Lucasfilm's Star Wars: The Last Jedi, the Skywalker saga continues as the heroes of The Force Awakens join the galactic legends in an epic adventure that unlocks age-old mysteries of the Force and shocking revelations of the past
The film stars Mark Hamill, Carrie Fisher, Adam Driver, Daisy Ridley, John Boyega, Oscar Isaac, Lupita Nyong'o, Andy Serkis, Domhnall Gleeson, Anthony Daniels, Gwendoline Christie, Kelly Marie Tran, Laura Dern and Benicio Del Toro.
Star Wars: The Last Jedi is written and directed by Rian Johnson and produced by Kathleen Kennedy and Ram Bergman. J.J. Abrams, Tom Karnowski and Jason McGatlin are the executive producers.
Star Wars: The Last Jedi opens in U.S. theaters on December 15, 2017.