Electronic Arts released a new Star Wars: Jedi Survivor trailer at the Game Awards with preorders also becoming available.
The game picks up five years after the events of Star Wars Jedi: Fallen Order where Cal must stay one step ahead of the Empire's constant pursuit as he continues to feel the weight of being one of the last remaining Jedi in the galaxy.
Developed by the veteran team at Respawn Entertainment, Jedi: Survivor will expand upon iconic Star Wars stories, worlds, and characters, and thrilling combat first experienced in Jedi: Fallen Order. 
Star Wars Jedi: Survivor is being built for the current generation of gaming hardware to create a deeper and more expansive Star Wars experience for players worldwide when the game launches in 2023.
"As long as we fight, hope survives. Experience the next chapter in Cal Kestis' story. Star Wars Jedi: Survivor is available March 17," announces EA.
The story of Cal Kestis continues in STAR WARS Jedi: Survivor, an epic new adventure that will push Cal further than ever as he fights to protect the galaxy from descending into darkness.
Pre-order any edition to receive the Obi-Wan Kenobi-inspired "Jedi Survival" Cosmetic Pack. Coming to PC, PlayStation 5, and Xbox Series X|S.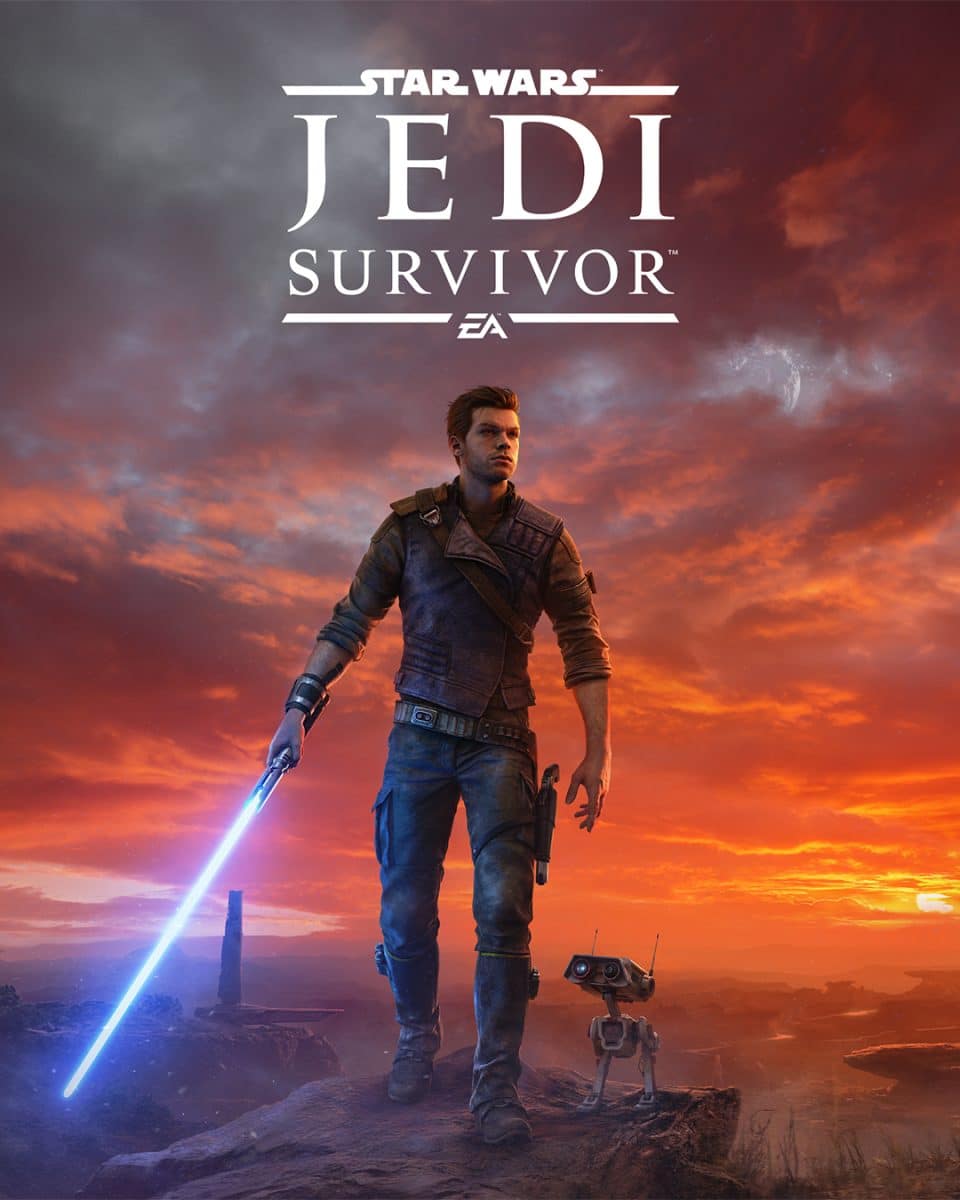 What is Star Wars: Jedi Survivor about?
No longer a Padawan, Cal has matured and grown into a powerful Jedi Knight. As the memories and expectations of the Jedi Order weigh on him, his crusade against the Empire has only become more perilous. It's time for Cal to decide how far he's willing to go to save those closest to him.
Discover new planets and revisit familiar frontiers in the Star Wars galaxy, each with unique biomes, challenges, and enemies. Master new skills, equipment, and abilities as you traverse grandiose landscapes and take roads less traveled; players who adventure beyond the horizon will be rewarded handsomely.
The cinematic combat system from Jedi: Fallen Order returns with additional Force abilities and new lightsaber fighting styles. Combine all these abilities and weapons to find your distinct style and defeat enemies new and old.
Star Wars: Jedi Survivor trailer: