The upcoming Star Wars series, The Book Of Boba Fett, debuts new character posters, images, and spots prior to its debut next month on the Disney Plus streaming service.
Earlier today saw Lucasfilm announce that the series will have seven weekly episodes streaming and released two posters featuring Boba Fett and Fennec Shand along with a spot featuring new footage.
In preparation for the debut of the new Star Wars live-action Original Series, today Lucasfilm announced that the series will have seven weekly episodes streaming exclusively on Disney+ starting December 29.

To celebrate, Disney+ released character posters of Boba Fett and Fennec Shand as well as an enticing TV spot with some of the first footage from the forthcoming series. Take a closer look at the poster art and watch the latest clip below!
See below.
The latest issue of Empire Magazine also shows off new images and spoke with creator Dave Filoni.
"There is a power vacuum," Favreau said. "Because Jabba is gone. Jabba was clearly a very strong and imposing leader, who people were very scared of, and who seemed to rule with an iron fist. You pull somebody like that out of the ecosystem of Tatooine — and Hutt Space in general — and you have the opportunity that's ripe in the gangster genre."
The issue also features a chat with Lucasfilm president Kathleen Kennedy about the Obi-Wan Kenobi series.
"The thing that was most exciting was being on the set and watching the two of them get excited," Kennedy told Empire. "They hadn't seen one another in a long time. I was surprised at just how incredibly emotional it was for each of them to find themselves back in these roles, and just realizing how important Star Wars was to each of them. It was the beginning of their careers."
The Book of Boba Fett stars Temuera Morrison and Ming-Na Wen. Jon Favreau, Dave Filoni, Robert Rodriguez, Kathleen Kennedy and Colin Wilson are the executive producers. Karen Gilchrist and Carrie Beck serve as co-executive producers, with John Bartnicki producing and John Hampian as co-producer.
Star Wars: The Book of Boba Fett spots:
Star Wars: The Book of Boba Fett character posters: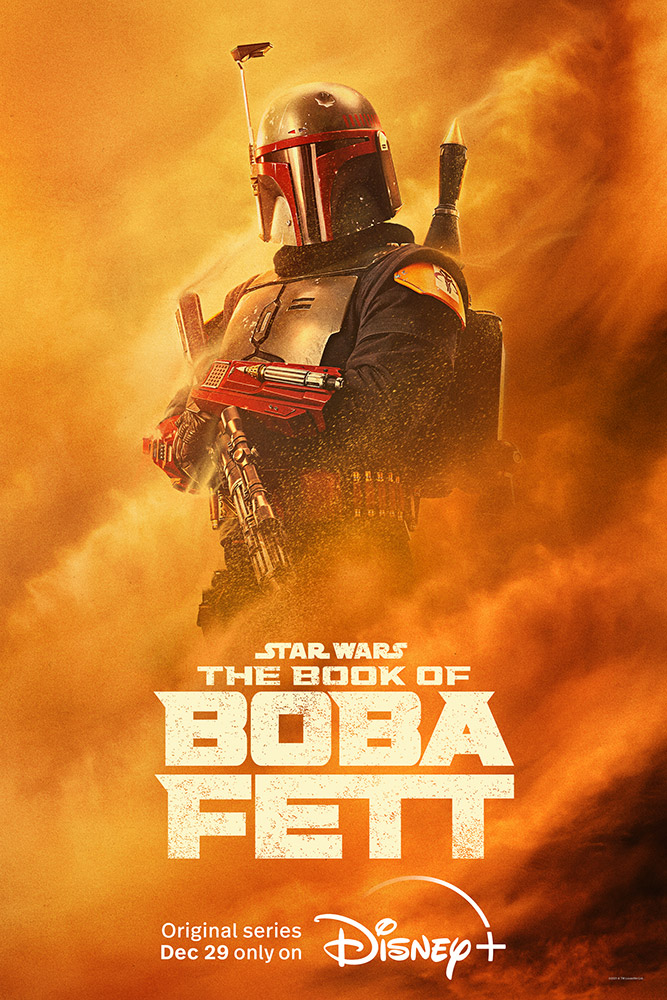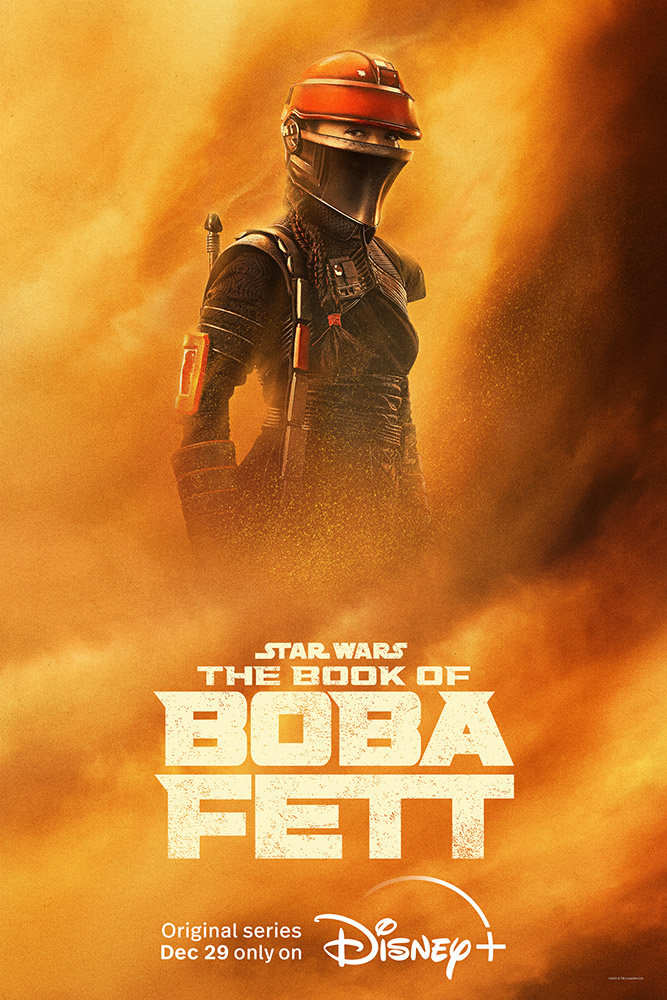 Star Wars: The Book of Boba Fett character images: