Fans should be prepared for the possibility that Spider-Man: No Way Home and Venom 2 could be delayed, with other movies also possibly facing release date changes, maybe even Marvel's Shang-Chi.
The movie theater business has yet to return, so it could be that studios are thinking of, again, pushing everything back.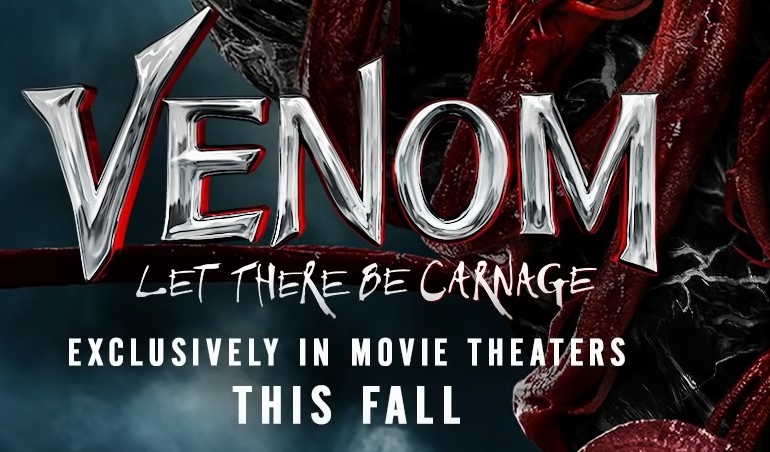 Venom 2 trailer only says Fall release
Sony recently released the new trailer for Venom 2 which only said it would be released in the Fall, and didn't make mention of the September 24, 2021 release date.
Now it's become known that Sony has pushed the Venom 2 release date back internationally in Australia and New Zealand to October 14 (via Reddit).
The last day of Fall happens to be December 21, so it's possible Venom 2 could be delayed anywhere between September 24 and Dec. 21 (October seems likely).
Update: New release date is Oct. 15.
Update #2: Venom 2 will be released Oct 1.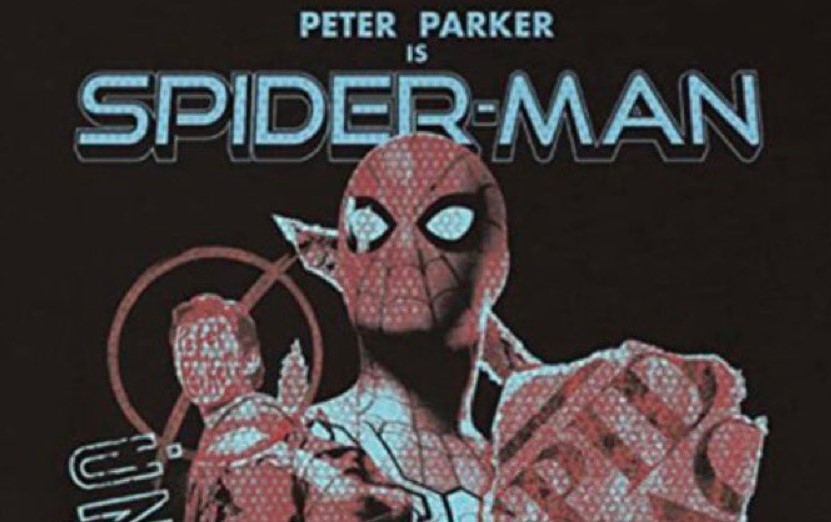 Spider-Man: No Way Home trailer nowhere to be found
Regarding Spider-Man: No Way Home, which should be an obvious billion-dollar movie, where is the trailer? Where is the marketing? Not even a poster. There is nothing at all, and the movie is three months away. That is unheard of.
Movie theaters have actually promoted the release of the flick themselves using fan art (can you believe it has come down to that?), and recently saw a bunch of promo art hit the net and merchandise, but hardly anything official.
The writing, IMO, seems to be on the wall that Sony wants to release Spider-Man: No Way Home at the best possible time because they know it will make over a billion dollars, but the movie theater business has yet to make a comeback, as movie upon movie is not meeting expectations at the box office, so right now is not the best time to release the flick and it will get pushed back until 2022.
Sony has also announced they are pushing back the return to work at their offices from September to October.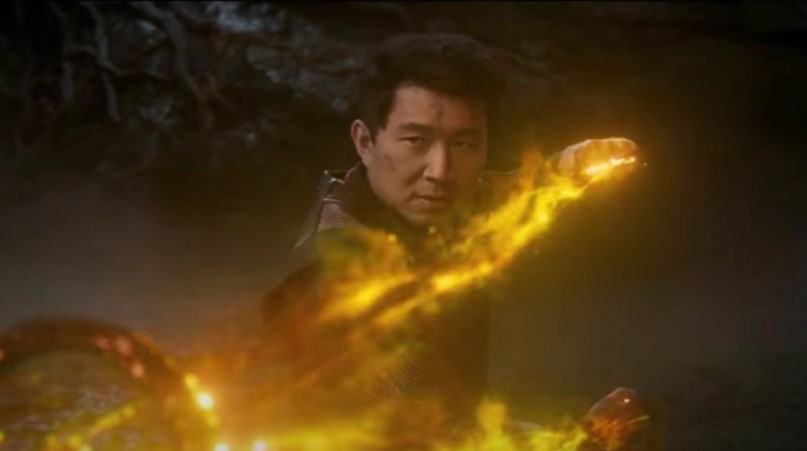 Shang-Chi could get released on Disney Plus and in theaters
For Shang-Chi, which is supposed to get released on September 3, 2021, a Redditor pointed out something rather interesting in that it sounds as if Shang-Chi could face a delay and also now get released on Disney Plus and in theaters at the same time.
Separate tweets from the official Shang-Chi account have said "only in theaters" and "in theaters," which may suggest a Disney Plus release.
In addition, it's said Disney has yet to send the final cut of Shang-Chi to international movie theaters, which suggests a possible delay.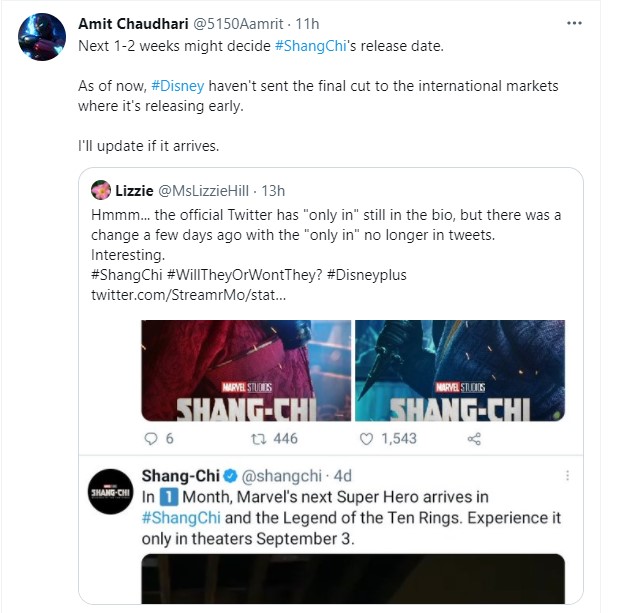 Regarding the Disney Plus release, of course, it could be just the wording of the tweets, but it should be noted that Black Widow did bring in $51 million in profit for Disney (85% of the $60 million), so it could be possible Disney, like Black Widow, knows Shang-Chi will not do all that well at the box office (Labor Day weekend to boot) and wants to take advantage of the small Disney Plus release (less than 2% of subscribers purchased Black Widow) that brings in a decent amount of dollars. We can also add that Shang-Chi doesn't have any big-name actors like Scarlett Johansson who would sue over the streaming release.
Update: Shang-Chi getting an experimental 45-day theatrical release.
Studios may not want to gamble
And regarding why fans haven't returned to the movie theater business (James Gunn's The Suicide Squad failed to perform) – everything under the sun is being blamed – and I think it has more to do with the quality of the flicks than anything else as people are involved in other activities in droves, but studios may not want to gamble and may again push everything back with rumors of new lockdowns and various mandates that will kill the movie theaters business and mom and pop shops (maybe they should start screening movies in Wal-Mart?).
In the pipeline also includes big releases for James Bond: No Time To Die (Oct. 8), Dune (Oct. 22), and Eternals (Nov. 5) so be prepared they get moved as well, and Sony also has Ghostbusters: Afterlife out Nov. 11, with WB's The Matrix 4 out Dec. 22.