Despite the rave reviews, James Gunn's The Suicide Squad is estimated to underperform at the box office for its opening weekend.
It's reported that the flick brought in $12.1 million for its opening Friday, which also includes $4.1 million from the Thursday preview.
Worth a mention is that WB and Gunn also showed the flick Thursday, July 29 in select cities, which I don't think counts toward the box office, but the opening weekend is coming in lower than expected anyway, as WB was looking for a $30 million opening or higher.
The Suicide Squad also debuted on HBO Max at the same time, so if it was a success on HBO Max, WB needs to come out and say so; otherwise, this is Birds of Prey all over again.
Actually, it might be worse than that, as The Suicide Squad is predicted to open to the mid-to-high $20 million range according to Deadline, while Birds of Prey opened to $33 million, with a first Friday higher than that of TSS with almost $13 million.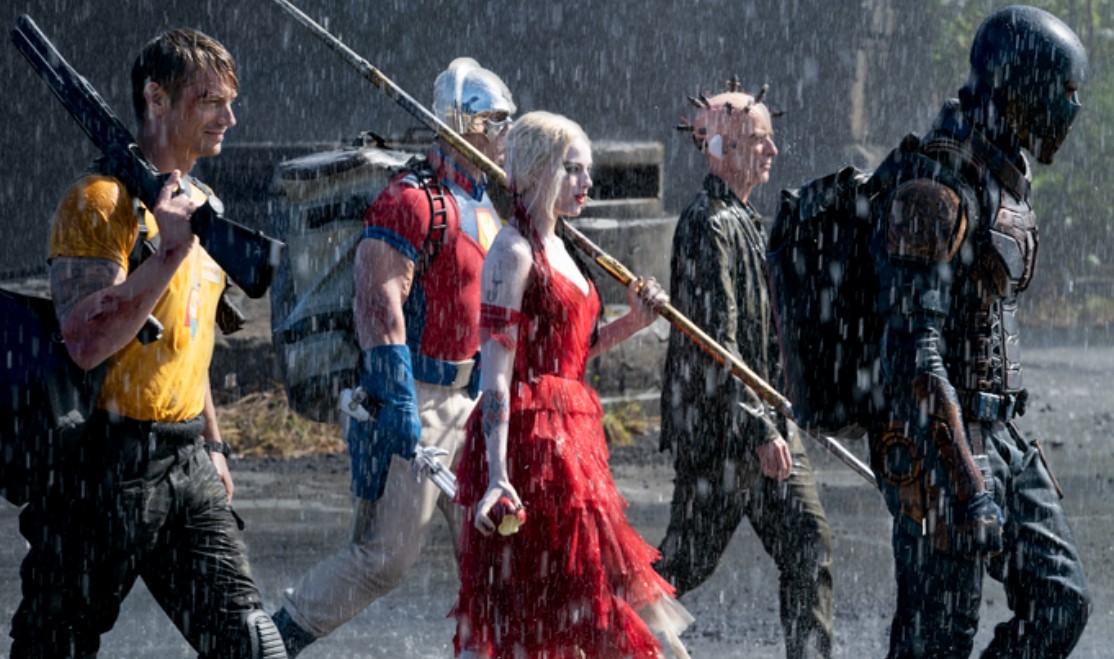 The Suicide Squad: Another Margot Robbie Harley Quinn bomb
If The Suicide Squad does indeed bomb at the box office, it's another bomb for Margot Robbie as Harley Quinn, as while the 2016 Suicide Squad movie did really well at the box office, it wasn't a big hit with both fans and critics alike, and the 2016 movie is also involved in controversy as it's known the studio massively interfered with director David Ayer's vision.
I also don't think the pandemic is a factor in people not going to theaters, as people are involved in other activities in droves, I just think Hollywood has failed to deliver.
The 2016 Suicide Squad movie did leave a bad taste in a lot of fans' mouths, and it's really a wonder why James Gunn would tackle another director's movie a few years after its release and with all the controversy that ensued, which I thought was a douchey move, but Ayer has been in support of the release so there is that.
More than likely it's a bunch of things that may have led to fans not going to see The Suicide Squad: the 2016 movie failed which only has a 26% Rotten Tomatoes Critics Score and a 59% Audience Score, the Ayer Cut controversy, possibly the Snyder Cut fans might have skipped it, James Gunn's controversy surrounding Disney, fans not caring about the characters (Harley Quinn is not an A-lister), people having something else to do (outside activities), etc.
The Suicide Squad does have a 92% Rotten Tomatoes Critics Score and an 87% Audience Score, and it has a B+ CinemaScore, which is in line with an 87%, but the CinemaScore is the same grade as David Ayer's Suicide Squad and Birds of Prey, so maybe the audience reaction could have been better?
I did like it myself and thought it was a lot of fun and feel it's definitely worth the watch as John Cena and Idris Elba knocked it out of the park, and Polka-Dot Man was hilarious (King Shark was a bit much), so I do recommend seeing it.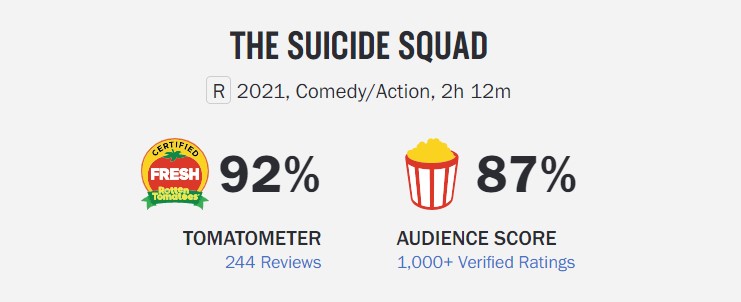 (via Deadline)