Sony seemingly confirms three versions of Spider-Man for No Way Home as the company's UK Twitter account replied to Empire Magazine's tweet of the cover reveal for the flick.
Empire Magazine released the covers (see below) for its latest issue which is centered on Spider-Man: No Way Home where the Sony Pictures UK account replied with three spider emojis.
Making up the three versions of Spider-Man would be the Tom Holland MCU version, the Andrew Garfield version from the Amazing Spider-Man films, and Tobey Maguire from the Sam Raimi movies, with Raimi also returning to direct Doctor Strange 2.
Maybe if another trailer is released, all three will finally be confirmed, but I would actually like it to be kept a secret and the footage a surprise for when the movie gets released in December.
Regarding the Empire Magazine issue which gets released next week:
This month's issue of Empire takes a major, world-exclusive dive into this year's most-anticipated Marvel blockbuster – boasting old foes, new suits, and all kinds of comic-book chaos. Inside, we talk to Tom Holland, Zendaya and Benedict Cumberbatch, as well as director Jon Watts, Marvel boss Kevin Feige, and producer Amy Pascal, digging into all those rumours, crossing the streams with the Raimi trilogy, the return of Doc Ock, Peter Parker's partnership with Doctor Strange, and much more. Plus, it's chock-full of never-before-seen images sure to get you even more excited for a Spider-Man movie like no other.

This month's newsstand cover sees Spidey in an all-new suit, with hints of some of the sinister villains that could be troubling him this time around.
Update: New images from the mag and interviews released.
Spider-Man: No Way Home gets released Dec. 17.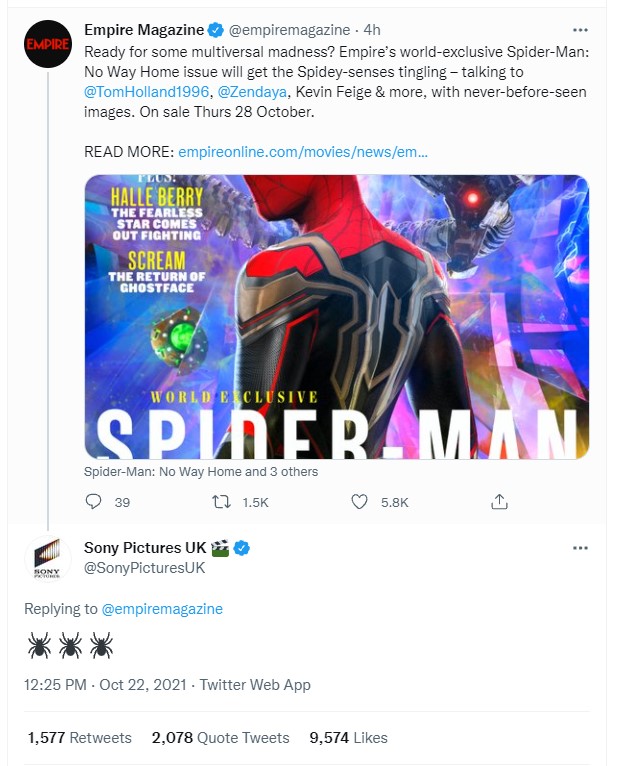 Spider-Man: No Way Home Empire magazine cover: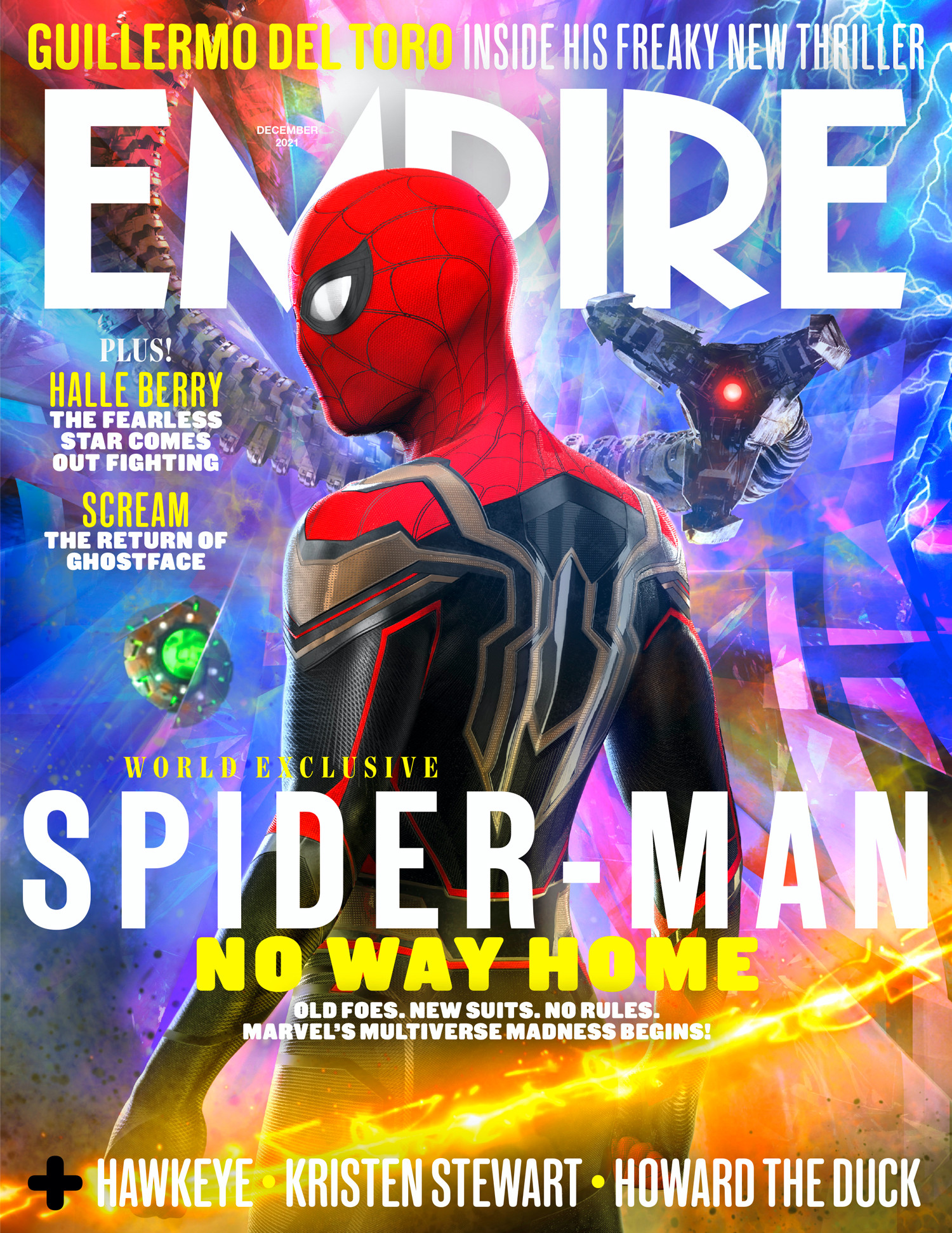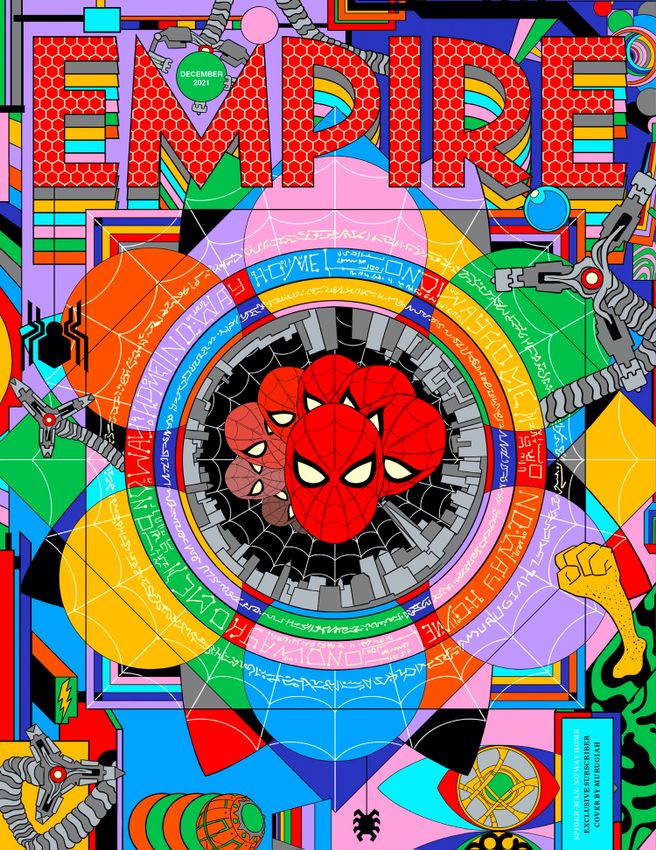 (via Empire)