Apparently the entire plot for Sony and Marvel's Spider-Man: No Way Home has recently leaked online.
No worries, as the plot spoilers aren't found below, but YouTuber Grace Randolph does offer a tease in regards to Benedict Cumberbatch's Doctor Strange.
Randolph confirms whatever Spider-Man: No Way Home plot spoilers that are online are indeed correct – so be careful what you read – but she also doesn't list them.
"So, I see some people are posting the basic, entire plot for Spider-Man: No Way Home… It's correct, so careful what you click on. I'm happy to tell you fun stuff like below, several days ago, but I think telling you EVERYTHING is kind of uncool," Randolph tweeted.
Regarding Doctor Strange, Randolph teases that Strange and Tom Holland's Spider-Man don't exactly see eye to eye for some reason.
"With all these toys, you can see Doctor Strange is an important part of Spider-Man: No Way Home. Let's just say… he and Peter Parker don't agree on something that Strange is up to," tweeted Randolph.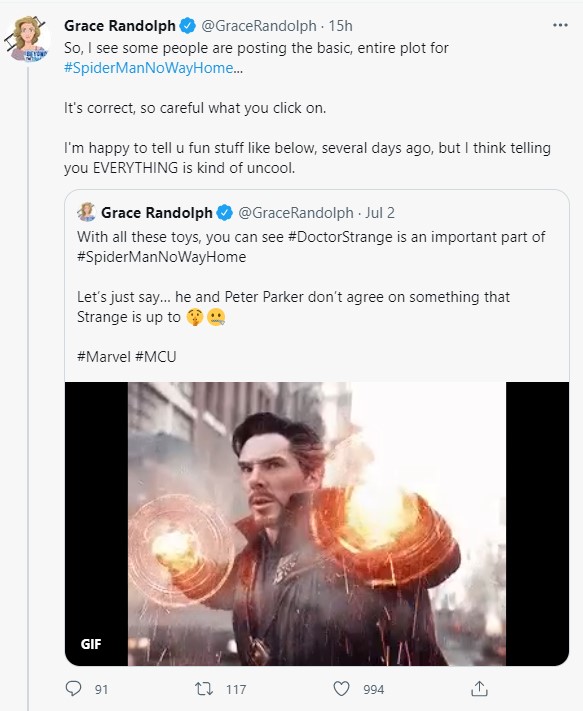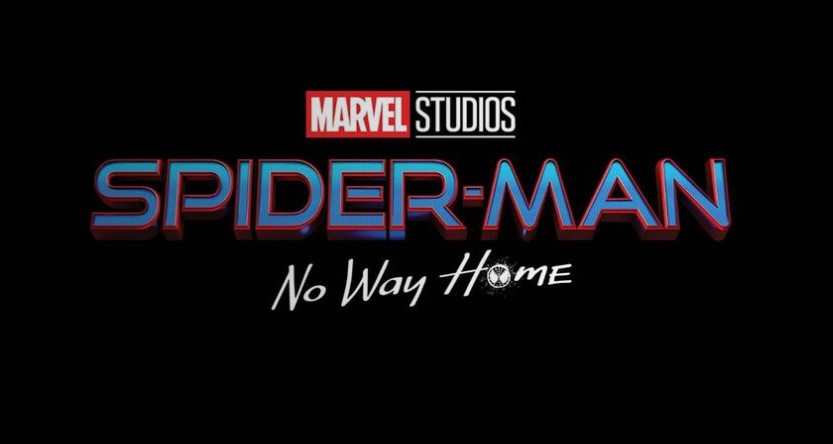 The role of Doctor Strange in Spider-Man: No Way Home?
Just what Doctor Strange is up to is anyone's guess, but it could be related to the Multiverse, but why would Peter have a problem with it? Maybe it has something more to do with Peter being set up as a criminal and his identity revealed to the public? Perhaps the Scarlet Witch also plays a factor as she, too, is said to be involved with the Multiverse?
"I didn't read entire leaked spoilers – I got them from my sources about a month or so ago. I just saw these that were out and am able to confirm," Randolph tweeted to a fan who questioned why she read the entire plot.
Again, no spoilers, but it is fun to speculate, and regarding spoilers, merchandise for the movie revealed the new Spider-Man suit. See below!
Spider-Man: No Way Home has a December 17, 2021 release date directed by Jon Watts and stars Tom Holland, Benedict Cumberbatch, Zendaya, and Jacob Batalon, with the flick also said to star Jamie Foxx, Tobey Maguire, Andrew Garfield, J.K. Simmons, Alfred Molina, and Marisa Tomei.
New Spider-Man: No Way Home suit: